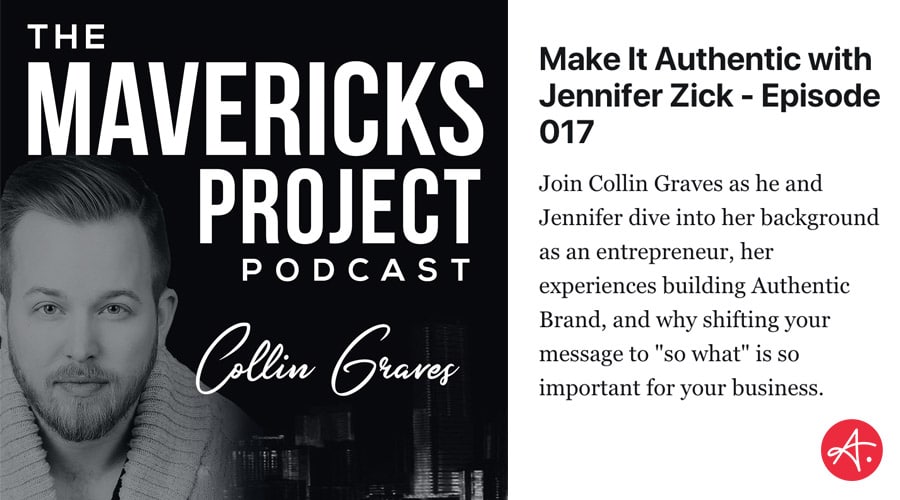 What a tremendous privilege to be a guest on The Mavericks Project with Collin Graves! For all of my visionary, entrepreneurial friends: This is a leadership-focused podcast series designed just for you: with real, diverse,  honest, and actionable advice.
In my conversation with Collin, we got to talk about a subject near and dear to my heart: Moving your go-to-market message from "What" (internal, company-focused) to "So What" (external, buyer-focused). It sounds easy, but if it were, most businesses would have it nailed. And most don't. It's NOT easy. But it IS simple. Tune in and discover what steps you can take to make the leap to a "So What" story that really resonates with your buyers.
Jennifer Zick is the founder and lead consultant of Authentic Brand, a Minneapolis-based B2B marketing services agency that believes authenticity and intelligence are two essential ingredients for building trusting, long-term customer relationships.
Latest posts by Jennifer Zick (see all)