Organized by Authentic Brand, Two Or More is a community of Twin Cities business people, collectively sharing our time and talents through volunteer initiatives and grassroots projects that benefit our local and global communities.
We believe in the power of collaboration. Beautiful, inspiring, valuable, amazing things happen when two or more people show up with willing hands and open hearts. We're here to facilitate those kinds of connections. Join us.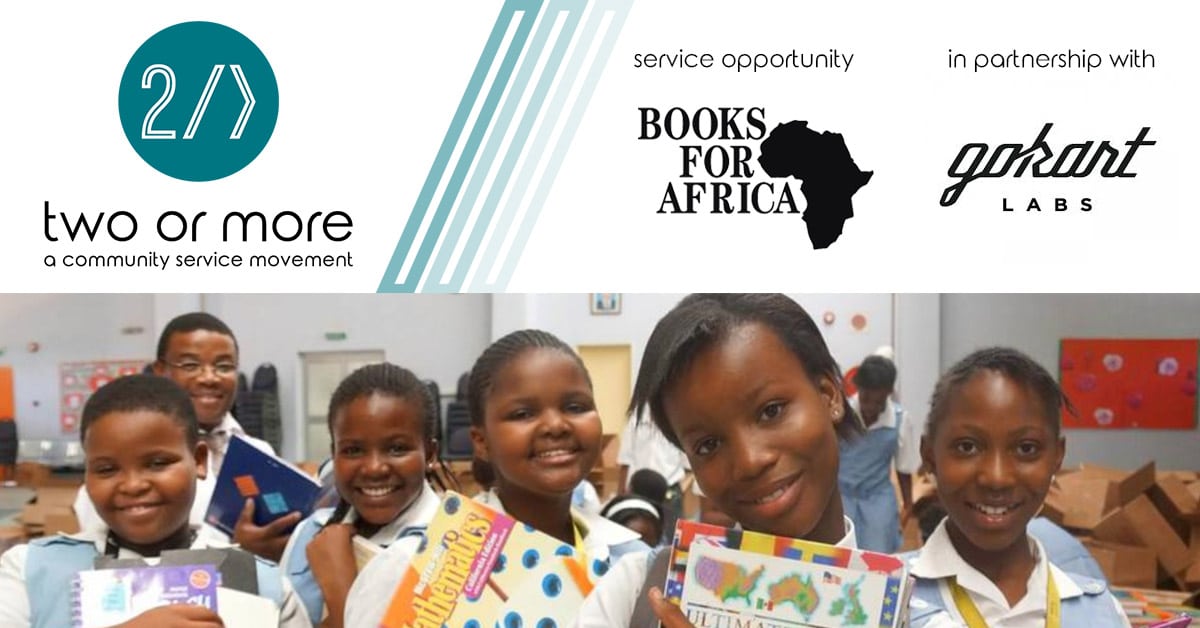 February 14, 2018: A Valentine's Day service event with Books for Africa - REGISTER HERE
May, 2018: Special Fundraising Event...More details coming soon!
August 2, 2018: Raising Next Generation Leaders: A family-friendly volunteer event at Feed My Starving Children in Eagan, MN. Save the date!
November, 2018: A holiday volunteer event - details TBD. Stay tuned!
Our Corporate Sponsors & Supporters
December 1, 2017: Join us for a holiday season service event at Second Harvest Heartland in partnership with Salesforce & Magnet 360 - Photos Here
October 13th, 2017: Habitat for Humanity home build service event in Blaine, MN - Photos Here
June 29th, 2017: Feed My Starving Children meal pack service event - Photos Here
August 24, 2017: Feed My Starving Children meal pack service event - Blog Recap | Photos Here