Client Services Manager Role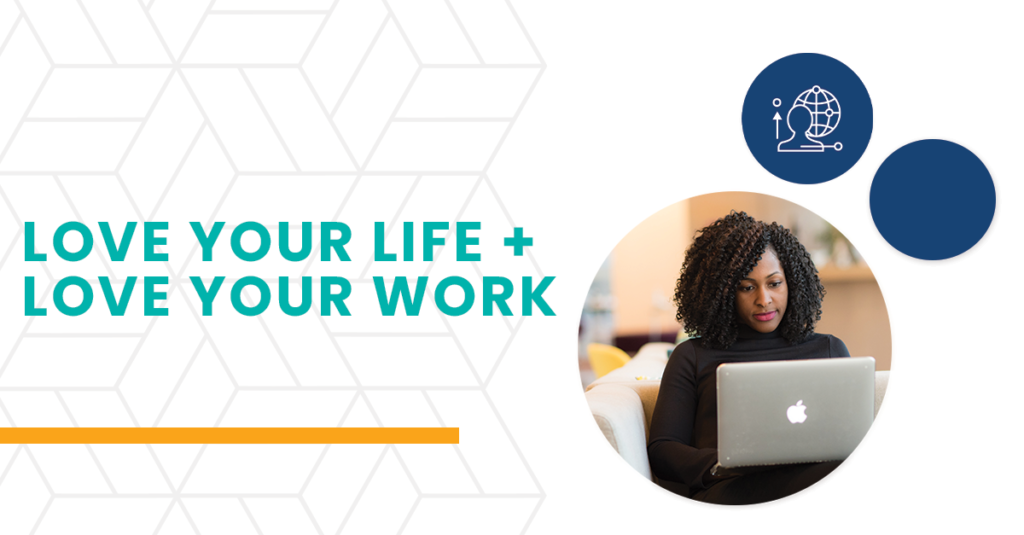 Are you known for building deep, high value trusted relationships that turn clients into raving fans? Does being a key contributor in a fast-growing, ground-breaking services firm sound like the best possible job in the world for you? If so, keep reading.
Authentic Brand is a community of Fractional Chief Marketing Officers who help growing businesses Overcome Random Acts of Marketing® and confidently take the next right step to achieve healthy growth. Our unique approach combines Marketers + Methodology + Mindshare to build strong, strategic, sales-aligned marketing teams and programs. Founded in 2017, Authentic Brand has quickly built a reputation for results and deep, trusted relationships.
Our Client Services organization is central to the quality, success, retention, and satisfaction of our Fractional CMO community / team members, our partners, and our clients. We cannot achieve this without excellence in every detail of our team and client relationships, communication, and coordination.
The Client Services Manager is the "right arm" to the COO / Head of Client Services, helping to shape and deliver the Authentic Brand vision and experience with our CMOs, Clients and Ally Referral Network. The Client Services Manager oversees our client services operating team, portfolio of client accounts, as well as our trusted Ally Referral Network (consisting of over 30+ agency providers).
Ultimately, the Client Services Manager is responsible to ensure that Authentic Brand positions our talent to be successful in client engagements, and supports our talent with account management and resources. Performance metrics for this role include: Client Retention & Renewal, Client Satisfaction, Ally Revenue and Employee Satisfaction (i.e. client services operating team and fractional CMO team).
Because Authentic Brand is a growing organization, every member of the team "wears multiple hats", which frequently change shape and size. It is essential that the candidate for the Client Services Manager role is someone who enjoys and appreciates an environment where change is the norm, and where every team member has an opportunity to play a highly influential role in making our business better, more profitable, more efficient, and an increasingly great place to work.
Hear directly from our founder and CEO, Jennifer Zick, about this dynamic role:
Client Services Manager Job Details
Reports to the COO / Head of Client Services
Role is Full-Time, Salaried (Exempt)
Available Compensation & Benefits:

$75,000 – $95,000 annual salary, commensurate with experience
Paid Time Off 
Paid Holidays 
Medical
Long Term Disability Insurance
Term Life Insurance 
401-K Retirement Savings
Workers Compensation
Flexible work environment

Based in Edina, MN
Monday – Friday, Standard Office Hours (8am – 5pm)
May include occasional travel
Requirements for the Role
Embodies Authentic Brand's values: Authenticity, Wisdom, Humility, Passion, Generosity
Bachelor's Degree (Business, Communications, Marketing, Related)
5-10 years of professional experience in relevant roles (Agency / Consultancy / Professional Services, Account Management, Client Services, Operations)
Agency background – acumen to select the right agency partners – able to size up the need and help to recommend the right resources for clients and external network
Proven management ability with directing and motivating teams and individuals; passionate about talent development and engagement
Familiarity with the CMO role and its context and responsibilities in modern business
Proven track record of being a strong and confident leader in account management, presentations, public speaking: able to set and manage expectations and lead discussions, debate, and decision-making with groups of executive leaders
Fluent in discussion around client engagement performance and success metrics: savvy with data, analytics, and reporting for meaningful insights and application
Established and active network of marketing / agency connections
Mastery of technologies including: Microsoft Office, GSuite, Email, Social
Proficiency in other key technologies for role (or similar), including: Zoom, Basecamp, Hubspot and others as required
Excellent relationship and writing skills with professional tone and accuracy (spelling, grammar, punctuation etc.)
Attributes of the Ideal Candidate
Familiar with the Entrepreneurial Operating System (EOS), based on the book Traction (Prior experience in an EOS-powered business a plus)
Excited about the opportunity to scale a growing company and manage a growing client services team
Understands how Client Services collaborates with Sales & Marketing and Finance & Administration to create a healthy, profitable, thriving business
Embraces the opportunity to be challenged by clients / executives to prove value, answer hard questions, find a solution
Carries credibility with prospects, clients, team members, candidates, and the market
Excellent and professional communicator (written and verbal)
Responsibilities Include
Partner with COO to:

Develop, implement and evolve services, offerings, technology systems and processes in support of clients services
Manage talent capacity and opportunity + talent matching in partnership with sales
Support CMOs with resources that increase their effectiveness and efficiency
Screen and hire for all Client Services team members

Collaborate with:

Sales to effectively onboard new clients
Marketing to share Voice of Customer insights, capture client success stories, gain approval for logo / name use in marketing material
Finance to ensure accurate time tracking and invoicing

Lead, manage, and accountable for the following aspects of the client services organization: key stakeholder relationships (Client Services team, Clients, Ally Referral Network), tools, processes, programs, key performance metrics
Lead weekly client services department meeting
Provide outstanding customer service to all key stakeholders: Client Services team, Clients, CMOs, Ally Referral Network
Account Management: manage, grow and retain / preserve long lasting client relationships (24+ months)
Ally Referral Network: Curate and manage Ally Referral Network – agency / contractor referral relationships. Expand referral revenue to meet YoY growth goals.
Creative thinker who can multi-task to meet and exceed the daily needs of clients and our internal teams (client services team and fractional CMO team)
Responsible for leading, planning and facilitating Mindshare (CMO team) meetings and events – working with services coordinator to ensure seamless execution and high value content with high engagement
Responsible for training, onboarding, managing and nurturing key stakeholder relationships: team (Client Services & CMOs), Clients, Ally Referral Network
Strong problem-solving and negotiating skills
Special projects as assigned by the COO / Head of Client Services