In part one of this three-article series, we established that it's become increasingly difficult — and risky — to hire a marketing leader. Turn-over for CMOs is higher than any other role in the C-Suite, and the skills required from today's marketing leaders are very different than they were a decade or two ago.
Despite these risks, businesses need marketing more than ever. While sales was once the primary owner of the customer conversation, today's buyers are increasingly supported by marketing through a large portion of the buyer's journey. To compete and stay relevant, you need a strong marketing strategy and program, supported by experienced leadership.
Hiring for modern marketing talent means adopting a new perspective. I hope this article will enlighten and equip you to add this key role to your leadership team.
Expectations that help you confidently bring strong marketing leadership to your business
"The U.S. Department of Labor estimates that the cost of a bad hire can equal 30 percent of the employee's potential first-year earnings." – Entrepreneur
Hiring for this role is risky business; far riskier than other positions. If you get the marketing leadership role wrong, you not only lose valuable time and money, but you may even do long-term damage to your brand, customer relationships, and culture. You can't grow without the role and you definitely can't afford to get it wrong.
Getting it right starts with setting realistic expectations. Here's a jump start on what you should — and shouldn't — expect when hiring a marketing leader.
No marketer can do it all. Nor should they.
At Authentic Brand, we work primarily with small and mid-sized businesses, often between $5-100M in annual revenue. Many of these organizations have never had a senior marketing leader, and some have never had a full-time marketer at all.
Meanwhile, almost all of our clients have established (but not necessarily organized) sales organizations and brands. They recognize that to reach next-level growth goals, they need experienced marketing leadership at the helm, but they aren't sure what this leader will do. Will they just strategize and manage? Will they roll their sleeves up and execute?
For the small and mid-sized business, the answer is yes and yes. A marketing leader must balance both sides, while helping the business engage tactical support around specific areas that require specialized expertise (for example, website development, content production, search engine marketing, event strategy, etc.).
The most important universal quality for a CMO (or any marketing leader) is the ability to see the big picture while managing and integrating the tactics in a way that moves the business forward. As the business grows, the marketing leadership role will continue to lean more heavily toward strategy, management and building the teams and programs that keep day-to-day tactics aligned with the overall business goals.
It takes time. A lot more time than you want it to take.
Many CEOs and CFOs nod their heads when I tell them that marketing takes time. Then 90 days later, impatience sets in and everyone is asking when "all of this marketing activity is going to produce measurable ROI."
Let me show you some math that might help clear up expectations on timeline.
3-6 months: The amount of time it will take a new marketing leader to get up to speed on your culture, products, services, stakeholders, current initiatives, talent, vendor relationships, platforms, and data — all while managing whatever commitments you already have in place for advertising, events, internal reports, and meetings. In other words, making sure no wheels fall off the bus while s/he evaluates what needs to stay, go or change.
3 months: Now that your marketing leader has the lay of the land and chaos under control, new ideas can be introduced. Most new ideas need development: planning, design, content, campaign infrastructure, launch, follow-up, etc.
12 months: Once ideas are in action, they stay in action: With constant review, measurement, iteration, and evolution. It often takes an organization a full 12-month cycle to even capture baseline metrics so that going forward, they can understand incremental change. Meanwhile, we know it takes 7-15 "touches" to build awareness and interest with would-be prospects. This is the work of brand-building and program evolution.
18 months: Those initial programs were successful in capturing new interest and building awareness, and now net-new leads are hitting the pipeline. Let's follow just one of those leads through their lifecycle with your business. For many B2B organizations, lead generation is the first step in a 12-24 month sales cycle. Marketing's job is not done when the lead is handed off to sales. Most B2B decisions will be made by a stakeholder group of 5-7 individuals. Sales and marketing must be well-aligned to provide information, address questions, and provide a seamless experience and transfer of trust all the way from initial inquiry to initial win.
12+ more months: It took a year to close the initial deal, but it will take another year (or more!) to realize the full potential of the account. Marketing's job is still not done. In fact, the richest opportunity is now emerging: for marketing to partner closely with sales to nurture the account and every relationship connected to it. This Account Based Marketing approach ensures that the investment made in acquiring the customer is grown through strong retention, advocacy, and referrals.
Add it up. We just covered at least four years of strategic marketing development and growth, and full ROI impact is still building. The magic is in the momentum, and the momentum takes time. This is precisely why we encourage clients to begin investing in marketing — guided by experienced leadership — well before they need growth.
We're glad you found us on your growth journey. Perhaps you thought you were two years away from needing marketing leadership, but just realized that you need to start NOW. If that's the case, we'd love to connect and discover if Fractional CMO support could help you get a jump start!
If you're still exploring the idea, check out part three of this series for some additional expectations that will help you be well-grounded for success.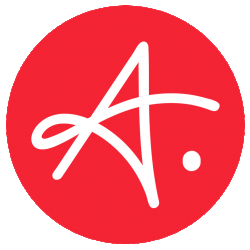 Latest posts by Authentic Brand
(see all)