In parts one and two of this series, we talked about how difficult — and risky — it is to hire a marketing leader. Turn-over is high and so are the expectations for this role. In the second article, I outlined a couple of expectations that will help you start strong as you bring on a new marketing leader. But fair warning: In this article, things are going to get messy.
I want to shed some light on what will likely need to happen to build a strong marketing foundation for your company's next-level growth. We already established (in part two) that this process will take time, but now let's look at what is actually involved. Fasten your seatbelt and prepare for some bumps along the way!
It will be messy. It will get harder before it gets easier.
I wish I could promise you that this marketing journey would be nothing but a joyride. But that would be a lie. It's going to get worse before it gets better. More likely than not, your marketing leader will be stepping into a world that's been running on "random acts of marketing." 
There may need to be some heavy-duty house cleaning before they can establish a strong and healthy platform for growth. The most likely scenario is that your new marketing leader will need to do all or some of the following:
Reset messaging from a "What" to a "So What" story
Assess budgets and re-allocate spend to avoid waste, redundancy, or outdated / ineffective programs
Inventory sales enablement content and collateral, and create new or updated assets that will help your sellers convert more of what is already in your pipeline
Review and clean customer and prospect databases
Consolidate, integrate, or upgrade marketing systems
Improve your website's usability, structure, and brand experience to enhance engagement
Potentially refresh your brand and creative (this is rarely the first thing on the list, regardless of what your creative agency tells you)
Even if you've already done a lot of the heavy lifting to put a strong foundation in place, I can promise you that there is always more work to be done. Whether in systems, data, talent, culture, metrics, or overall processes — when you bring an experienced marketing leader on board, rocks will be turned over and bugs will come wiggling out. Get ready for some ugly before things look pretty.
There is no straight line between budget and ROI in B2B marketing.
Allow me to redirect you to the last section of part two of this series on "it takes time." Put that entire four year life cycle together, compound it with 5-15 stakeholders per client account. How many touches, across how many months, across how many relationships, are supported by marketing in order to attract, win, and retain clients?
While plenty of technology platforms help us to track the effectiveness of any particular piece of content, or a specific lead generation channel, or even an integrated campaign, it is ultimately difficult — and I would argue fruitless — to try to delineate "revenue sourced by marketing" and "revenue sourced by sales." Not to mention the value of marketing support for overall culture, talent acquisition, employee engagement, internal communications, product innovation, and other non-ROI-linear, but still essential, growth drivers. I'm not saying ROI isn't important, I'm simply explaining that it's incredibly nuanced.
When marketing is doing its job well — across the full customer lifecycle, and in support of the entire business — all ships rise. It isn't a matter of who gets credit, but rather, how your organization can best invest into marketing so that the revenue engine and organization is supported to drive next level growth and success.
Don't expect "quick wins" and "low hanging fruit".
I'm not sure you could ever beat these two phrases for marketing cringe-factor. Unless you have a qualified deal already sitting at the bottom of your pipeline, you're just not going to get quick wins. Not the kind of quick wins that fuel healthy, sustainable, predictable growth. These phrases — spoken from the well-meaning mouths of CEOs, CFOs and sales leaders — are to blame for all of the money wasted on random acts of marketing — or spray and pray approaches that desperately seek engagement, but rarely lead to conversion or retention.
Marketing is a long-game: One that begins with the end in mind (revenue), and then backs up with a strategic road map for how marketing supports the buyer and the business at every step. From there, I refer you back to the "it takes time" section for an idea of what is involved in bringing this long-game to life to support long-term growth and organizational health.
Do expect focus, accountability, and constant iteration.
By now, you may think that I'm building a case for unlimited marketing runway, spend, and autonomy. Not so. Too many marketing teams operate on an island, disconnected from the broader business, and tragically, from the sales process.
Strong marketing leaders work in lockstep with executive and sales leaders — setting out a clear vision that aligns with the overall goals of the business, and providing regular insight into marketing activities, successes, and failures. Alignment and accountability are two key ingredients in Authentic Brand's Marketing Traction™ Methodology; setting the stage for focused and iterative execution. 
You don't have to hire a full-time employee to get experienced leadership.
With clear and realistic expectations, you're ready to introduce an experienced marketing leader to your organization. You might decide to make it a full-time position. Or you might find that a Fractional (part-time, flexible) role is the right way to start building focus and momentum, while keeping pace with your business growth.
The good news is: You now have clarity, and you have options. You're ready to make your marketing leadership decision.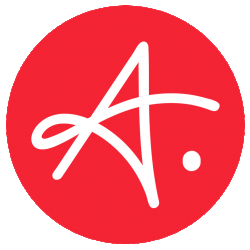 Latest posts by Authentic Brand
(see all)