If you've been following Authentic Brand for a while, you've likely heard us talk about Marketing Traction™. Marketing Traction is a methodology we developed to help small and mid-sized, growth-focused businesses build strategic marketing departments and create alignment between sales and marketing. It uses simple tools and a structured process to establish alignment, accountability, and focus.
If your company uses a business operating system, our Marketing Traction methodology will feel familiar in some ways; with a simple set of marketing tools and an annual planning framework that is supported by a cadence of quarterly and weekly meetings. Marketing Traction applies many proven business and strategic best practices — together with marketing leadership support and tools — to help businesses build strong muscle in their marketing teams and programs.
What is Marketing Traction, exactly?
The goal of Marketing Traction is to build a strong marketing discipline, strategically aligned to the business vision, and accountable for producing measurable results. Marketing Traction begins with alignment and is fueled by accountability that maintains focus and momentum through iterative cycles of execution.
Authentic Brand implements Marketing Traction through our fractional CMO services or retained coaching offering. By providing this senior marketing leadership, we help teams elevate their marketing strategy and back it up with process-driven activation over the course of 12-24 months.
Here's a step-by-step look at the Marketing Traction process:
Discovery: The Authentic Brand Fractional CMO or Coach leads a discovery meeting (or meetings) with senior executives, sales, and marketing team members. The goal is to identify strengths, gaps, and opportunities for alignment, and also to begin building a "Rest of Quarter" (ROQ) plan for initiatives currently underway.

Messaging Workshop: An Authentic Brand Messaging Facilitator leads a 3-hour messaging workshop with senior executives, sales leaders, and marketing team members. Teams clarify their brand attributes, market focus, key differentiators, and primary personas. This framework helps guide the marketing plan and content strategy by identifying which audiences matter most and how the company can uniquely solve their challenges.

Quarterly Planning Workshop: We hold the first 3-hour quarterly workshop within the first 12 weeks of the engagement, and repeat them quarterly after that. During these workshops, the Authentic Brand facilitator helps marketing and sales leadership focus on the 12-month and 90-day marketing plan, tactics, priorities, and budget. Plans are iterative, updated each quarter based on progress, results, and priorities.

Weekly Cadence Meeting: The Fractional CMO or Coach meets with marketing and sales leadership each week through the engagement. The team evaluates revenue metrics, debriefs on the status of key initiatives, solves problems, and aligns on activation plans to ensure things get done.
Marketing Traction is a powerful blend of structured meetings, strategic tools, and experienced leadership. It empowers internal marketing teams to shift from being order takers to proactive strategic partners aligned to the corporate vision to achieve growth. Ultimately Marketing Traction helps companies build a strategic, sustained, and sales-aligned marketing function that performs long after the Authentic Brand engagement ends.
Why growing companies need Marketing Traction
No company, no matter its size or industry, has unlimited resources – whether it's budget, time, or human capacity. These limitations force companies to make strategic choices about where to direct their resources for the most significant impact. Strategic choice-making means saying no (or not yet) to the things that don't support the company's growth vision.
Unfortunately, saying no and narrowing focus is easier said than done. Many companies find themselves operating with "random acts of marketing" — continually trying out one marketing tactic after another, and always gravitating toward the next shiny marketing object. 
Random acts of marketing happen when a company doesn't have a strategic marketing plan grounding its efforts. It's rarely, if ever, an effective way to approach marketing. Marketing Traction solves random acts of marketing by holding companies accountable for using limited resources in the most impactful and strategic way.  Through Marketing Traction, executives understand where marketing dollars are going, why, and whether investments are returning results. Marketing Traction helps companies build marketing muscle that will take them to the next level.
How do I get started with Marketing Traction?
Great question! Contact Authentic Brand to set up a discovery call. We'll discuss your goals and whether Marketing Traction might be what your company needs to achieve next-level growth.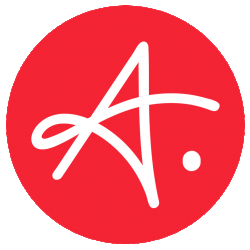 Latest posts by Authentic Brand
(see all)