This key executive hire will help the company scale and serve more entrepreneurial businesses nationwide.
MINNEAPOLIS, MN — It's an exciting new chapter for Authentic Brand as the Minneapolis-based community of CMOs has brought on a Vice President of Business Development. Filling the role is Chad Guillory, a strategic growth executive with more than two decades of varied and impactful sales, marketing, and entrepreneurial experience.
Authentic Brand founder Jennifer Zick explains that the leadership team initially considered bringing on a business development manager for the rapidly growing company. After exploring potential paths, they realized that they were ready for a true executive who could not only lead sales but also build a sales team to support national growth.
"My goal has always been to fire myself from as many roles as possible by bringing on extremely high-caliber talent," says Jennifer. And rather than making quick hires because they're scrambling, Authentic Brand is being, well, authentic about it. "We are always staying two steps ahead, developing a strong foundation for our business and building an intentional leadership team with the right credentials to take us to the next level," says Jennifer. Fortuitously, Chad Guillory heard about Authentic Brand and reached out to see if there was a fit. He was drawn in by what he saw as a proven business model, high growth potential, and a strong, values-driven foundation – and when he met with the team, he saw that his perception had been right on.
Chad brings a unique blend of experience spanning sales and marketing leadership and entrepreneurial development. That mix is critical to Authentic Brand's mission of growing intelligently – not just quickly – and ensuring optimal fit between clients and fractional CMOs. Chad's background includes driving record sales and growth over a 14-year tenure with The Schwan Food Company. From there, he spent nine years at Carlson Wagonlit Travel, where he built a large consulting team from scratch and, once again, led the business development team through record growth. Chad has also lent his expertise to multiple startups, both locally and globally, and has always been inspired by an entrepreneurial-minded operation. That said, and despite his track record, he isn't in it just for the growth. Like Authentic Brand, Chad is driven by deeply rooted values and looks for organizations that keep values – and people – first.
"We're thrilled to have Chad on our leadership team, and we know his skill set and background are ideally suited to building a strong team, meeting client needs, and confidently making matches with our exceptional pool of CMOs," says Jennifer. With this recent addition, Authentic Brand's leadership team now includes a VP of Business Development, a COO, and a CFO, along with Zick herself who says having Chad on board will free her up to focus on national strategic partnerships and collaborations.
Chad's role officially began on November 15th. Authentic Brand will celebrate their 5th anniversary in early 2022.
ABOUT AUTHENTIC BRAND
Authentic Brand is a community of Fractional CMOs who help growing businesses Overcome Random Acts of Marketing® and confidently take the next right step to build revenue.
Our unique approach combines Marketers + Methodology + Mindshare to build strong, strategic, sales-aligned marketing teams and programs. Learn more at www.AuthenticBrand.com.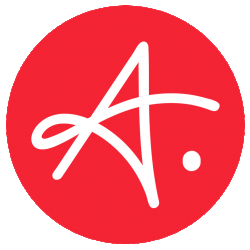 Latest posts by Authentic Brand
(see all)