Former Merrill Corporation EVP and CMO and Capella Education GM is the latest addition to Authentic Brand's growing Fractional CMO team.
MINNEAPOLIS, MN – October 26, 2020
Authentic Brand is pleased to welcome Craig Levinsohn as the most recent addition to its growing roster of Fractional CMOs. A tenured revenue leader and business advisor, Levinsohn's career spans multiple industries and business models, with an emphasis on helping emerging organizations achieve next-phase growth.
Levinsohn's portfolio of work includes strategic leadership for B2B and B2B2C companies in the technology, financial, legal, energy, supply chain, education, real estate, consulting, media, agriculture, and sports and entertainment industries.
Prior to joining Authentic Brand, Levinsohn held roles as General Manager of Capella Education, CMO and EVP of Global Strategy for Merrill Corporation, and CMO of HighJump Software, where he was instrumental in accelerating the business from early stage to acquisition by 3M.
In addition to his corporate leadership roles, Levinsohn represented the interests of Insight Partners (one of the largest private equity firms in the US) on two for-profit boards: Ecova, an energy and sustainability company (now ENGIE Insight), and Tongal, the world's largest crowdsourcing marketing content platform. Levinsohn also served on the Board of Directors for the Minnesota Zoo, a non-profit organization.
"Craig brings a rich and diverse background to Authentic Brand and our entrepreneurial clients," says Jennifer Zick, Founder, and CEO of Authentic Brand. "He understands the nuances of accelerated growth from both internal and external stakeholder perspectives, and he has consistently proven his ability to help emerging organizations build high-performing teams that collaborate to deliver results."
In his role as Fractional CMO with Authentic Brand, Levinsohn will serve as a part-time marketing executive for growing businesses who are ready to overcome "random acts of marketing" and achieve next-level results.
"A Fractional CMO can be a tremendous resource for a growing business; helping to identify target markets, refine messaging, and build pragmatic go-to-market plans, programs, and execution resources," explains Levinsohn. "Joining Authentic Brand is an exciting opportunity for me to collaborate with industry-leading marketing executives and bring the very best solutions and outcomes to clients."
---
ABOUT AUTHENTIC BRAND
Authentic Brand is a team of Fractional CMOs who help growing businesses overcome "random acts of marketing" and build strong, sales-aligned marketing teams and programs.
Our unique approach combines Marketers + Methodology + Mindshare to deliver revenue results. Learn more at www.AuthenticBrand.com.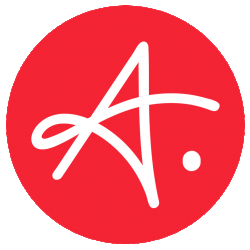 Latest posts by Authentic Brand
(see all)