MINNEAPOLIS, MN – August 10, 2021
Authentic Brand welcomes Kristen Wilson as a new fractional CMO, lending 20+ years of experience in marketing and technology with diverse expertise spanning startups to large corporations.
When Kristen tells her clients – especially early stage growth companies – that she understands what they're going through, she really means it. Kristen co-founded and led a successful cybertechnology startup, Enzoic, that went from zero to eight figure revenue within a few short years. That's on top of many years as an in-demand marketing executive at companies including CA Technologies, Oracle, SSA Global and DeWalt/Black & Decker.
Kristen believes wholeheartedly in a top-down approach to marketing that demands a clear understanding of company objectives before dialing in and executing a marketing strategy. "It's not just about how many leads you get," says Kristen. "It's about getting clear on your true north at the company level and then using those goals to create a marketing strategy, messaging strategy, and finally tactics." That approach ensures that marketing is fully aligned with company objectives – an aim that seems simple enough but is frequently a victim of well-intentioned misalignment.
"When goals are aligned, you can move much faster and in the right direction," says Kristen. She should know – she was instrumental in developing an innovative, agile approach to marketing at CA Technologies. It started as a pilot and was so successful (taking a 1x pipeline to 6x over six months) that it was rolled out companywide and revolutionized the entire organization's approach to marketing. The idea borrowed heavily from engineering and software principles, and that blend of tech and marketing has served Kristen – and her clients – very well.
After the success of Enzoic, Kristen found herself craving some space to plan next steps. That space led her right to Authentic Brand. She was already on board with the fractional model, having hired a fractional CFO at Enzoic. She loved the blend of independence and support at Authentic Brand, plus the ability to deliver high-caliber expertise to startups and other organizations that may not otherwise have access to a top marketing executive.
The more Kristen learned about Authentic Brand, the more she felt she was meant to be there. "A lot of what Authentic Brand is doing aligns with the agile marketing approach," she says. "They're really about understanding that true north." Plus, Kristen gets to tap into a network of colleagues. "I've already consulted with three other Authentic Brand CMOs to get their input on behalf of my client," says Kristen. "When you hire a fully independent CMO you get one person, but when someone hires Authentic Brand they get the knowledge base of all of us. The information I've received from other CMOs is invaluable, and my client will end up in a better position for it."
When she's not tapping into mindshare and leading client organizations to the kind of success she herself experienced, Kristen can be found serving on advisory boards, including one for a new AI-based automated video solution and another for the University of Colorado's Leeds School of Business. And, since she's lucky enough to live in Colorado, you can also find her hiking, skiing, cycling, swimming, and taking full advantage of the scenery from her remote office.
ABOUT AUTHENTIC BRAND
Authentic Brand is a community of Fractional CMOs who help growing businesses Overcome Random Acts of Marketing™ and confidently take the next right step to build revenue.
Our unique approach combines Marketers + Methodology + Mindshare to build strong, strategic, sales-aligned marketing teams and programs. Learn more at www.AuthenticBrand.com.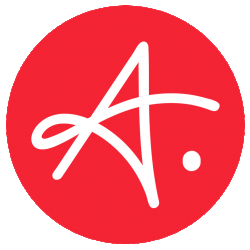 Latest posts by Authentic Brand
(see all)