MINNEAPOLIS, MN — Authentic Brand, through its Integrator Community™, is pleased to announce the launch of a strategic partnership with Second In Command Mastermind Group (2IC), led by Douglas Tenpas, a Pinnacle Business Guide, experienced COO, and entrepreneur.
Integrator Community™ was founded in May of 2020 by Authentic Brand's CEO, Jennifer Zick, based on her desire to connect with operating leaders of entrepreneurial, growth businesses. What began as a vision for a regional group quickly grew to a national, and then global, community of second-in-command leaders. Today, Integrator Community™ includes more than 1,200 executives across 48 United States and 14 countries.
Hosted by Authentic Brand, and backed by several generous LIFT partners, Integrator Community™ hosts a monthly virtual meeting that is free to qualifying attendees, is interactive, and is highly rated by participants. 99.9% of all participants surveyed express plans to attend future events, and many have asked Integrator Community™ to offer other opportunities to connect more deeply through paid programming and dedicated cohort groups.
While Integrator Community™ will continue to host its popular and free meeting format, its new alliance with 2IC will provide the kinds of enriching opportunities that many Integrator Community™ participants crave: through both in-person and virtual mastermind groups across the United States.
"I am so excited about this partnership, and based on initial feedback – so is the market," says Zick. "It's evident that second-in-command leaders are hungry for more development and deeper peer connection. Most CEOs have access to executive roundtables and other high-value cohorts designed just for them. But until now, there hasn't been an equivalent environment for all second-in-command leaders. Second In Command Mastermind Group provides a long-overdue solution to a mostly unmet, and deeply felt, need."
Second In Command Mastermind Group (2IC) is a membership community that brings a diverse group of second-in-command leaders together on a monthly basis for a full-day of deep connection, advanced learning, and experience-share. The focused mastermind group includes a broad array of coaching and tools designed specifically for second-in-command leaders.
"My expertise is guiding & mentoring 2IC's to be the best they can be," explains Tenpas, founder of Second In Command Mastermind Group. "I have walked in their shoes. I have been in the trenches, and I know that a great 2IC is a requirement to having an exceptional business. The secret to being a great 2IC is to be able to lead the business with best-in-class operational execution. 2IC membership is a perfect compliment for Integrator Community™ participants who desire to reach new heights in operational excellence."
Every 2IC group is guided by an experienced business coach, who is also a proven second-in-command leader (COO or similar background). Second In Command Mastermind Group is now accepting applications for a limited number of seats for their cohorts. Interested parties should inquire for more information.
ABOUT AUTHENTIC BRAND
Authentic Brand is a community of Fractional CMOs who help growing businesses Overcome Random Acts of Marketing™ and confidently take the next right step to build revenue. Our unique approach combines Marketers + Methodology + Mindshare to build strong, strategic, sales-aligned marketing teams and programs. Learn more: www.authenticbrand.com
ABOUT INTEGRATOR COMMUNITY
Created and hosted by Authentic Brand, Integrator Community™ is run independently: by the community, for the community. The executive peer group is exclusively for entrepreneurial leaders who hold the "second in command" role. Our monthly virtual meetings are FREE, interactive, and highly-valued by Integrators around the globe. Learn more: www.IntegratorCommunity.com
ABOUT SECOND IN COMMAND MASTERMIND GROUP (2IC)
Second In Command Mastermind Group is a peer-to-peer mentoring group that helps members solve their problems, deliver more value in their unique role, and achieve operational excellence as a 2IC leader. Each group is led by an experienced 2IC / business coach, and is a confidential and space for sharing and receiving input and advice from other group members. Learn more: www.2icmastermindgroup.com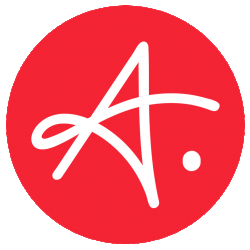 Latest posts by Authentic Brand
(see all)