Talent Acquisition Manager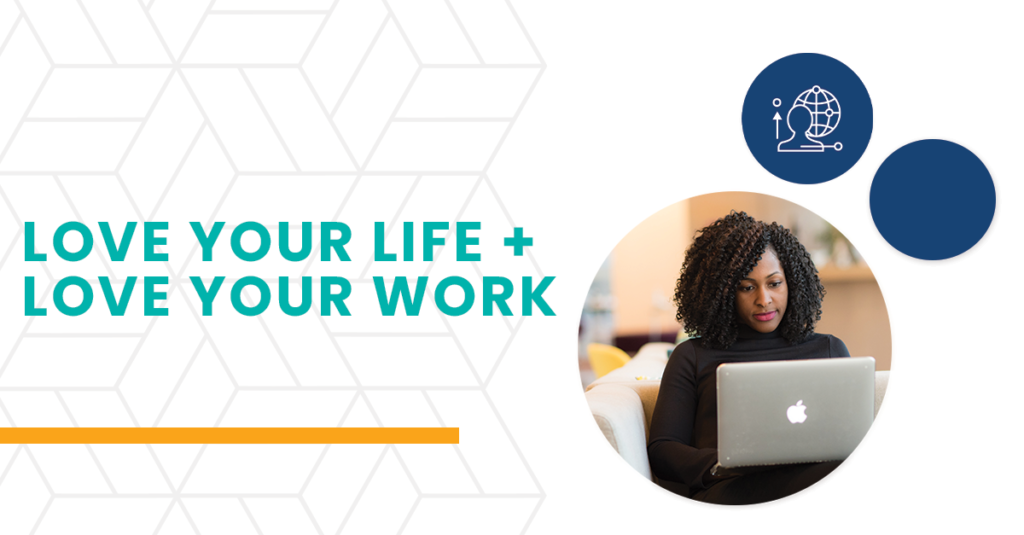 Are you a proven talent acquisition recruiting professional who loves connecting with people, is a passionate brand representative, avid networker, builder of high trust relationships, and servant-hearted leader?
Would you be wildly excited to be part of a values-first, fast-growing, ground-breaking professional services business that is helping our employees love their lives and their work?
If so, keep reading.
Authentic Brand is a community of Fractional CMOs who help growing businesses Overcome Random Acts of Marketing® and confidently take the next right step to build revenue. Founded in 2017, Authentic Brand has quickly built a reputation for results and deep, trusted relationships.
We are looking for a Talent Acquisition Manager to manage our talent acquisition processes, relationships, and systems. The Talent Acquisition Manager's role will focus on candidate sourcing, screening, communication, and data management through every stage of our hiring process – for all of our business functions, but with a primary focus on our Fractional CMO consulting role.
Authentic Brand is a growing, entrepreneurial organization. Therefore it is critical that the Talent Acquisition Manager embraces an environment where change is the norm and where every team member has an opportunity to play a highly influential role.
Hear directly from our founder and CEO, Jennifer Zick, about this dynamic role:
Job Details
Reports to the head of Client Services
Role is Part Time, Hourly, with longer-term growth potential
Corporate headquarters based in Edina, MN
Tuesday-Thursday, on-site, flexible part-time schedule, standard business hours
May include occasional travel
Requirements for the Role
Embodies Authentic Brand's values: Authenticity, Wisdom, Humility, Passion, Generosity.
Bachelor's Degree or equivalent work experience (Human Resources & Business related).
DEI (Diversity, Equity, Inclusion) experience.
Experience with candidate screening tools such as Predictive Index, Clifton Strengths, Kolbe, or similar.
Proven track record in executive-level talent acquisition in the professional services consulting industry, including experience recruiting senior-level marketing roles (7+ years of experience in this area).
Proficiency in technologies including: LinkedIn, LinkedIn Recruiter, Candidate Management Systems, Indeed, Glassdoor, and other similar talent-related systems and platforms.
Experience with technologies including: Hubspot, GSuite, Zoom, Slack.
Attributes of the Ideal Candidate
Warm, charismatic, friendly, confident, natural relationship-builder; easily establishes trust and rapport with executive leaders. Exudes joy and genuine care for others.
Natural self-starter and problem-solver that solicits and welcomes feedback.
Motivated to constantly elevate goals and outcomes.
Clear communicator that ensures all key stakeholders are set up for success; concise, appropriate level of detail for audience, right information to support decision making.
Always follows through on promises, sets clear next steps / accountabilities with every interaction – making it easy for candidates to trust Authentic Brand and become raving fans of Authentic Brand (whether they are a fit for our business or not).
Positive, collaborative, and optimistic attitude, with proven ability to organize, prioritize and support multiple stakeholders simultaneously.
Cares deeply; desires to be a major contributor to the growth and success of Authentic Brand.
Seeks to listen, learn, and build strong, collaborative relationships that produce high-value results.
Excellent time management and organization skills.
Responsibilities Include
Accountable for recruiting, sourcing, screening, and nurturing talent to keep pace with business growth.
Embed and instill Authentic Brand's values through our talent acquisition recruiting processes and interactions.
Plan interview and selection procedures, including screening calls, assessments and in-person &/or virtual interviews.
Collaborate with department leaders to determine selection criteria and talent needed. Forecast quarterly and annual hiring needs.
Build Authentic Brand's database and nurture future high quality candidates.
Use various methods to source ideal talent; including LinkedIn (including LinkedIn recruiter), Indeed, gig-worker / global talent networks, marketing-focused network events and utilizing networks of influence and connections.
Elevate existing talent management systems, processes and outcomes (which may include evolving or replacing our current systems and processes) to increase effectiveness, efficiency and support long term growth.
Diligently respond to, help, qualify, redirect, nurture every relationship that enters the Authentic Brand talent pipeline. Create positive impressions and build advocacy with every interaction.
Help to drive efficiencies in all aspects of talent acquisition operations.
Other responsibilities to be determined based on personal interest and business needs.
Brand Advocate & Avid Networker
Understand the Authentic Brand story, business model, the clients we serve and our ideal CMO talent profile – passionately bringing our story to life to attract the Ideal CMO candidate to our CMO community.
The Talent Acquisition Manager role will require in-person, live event engagement and face-time with communities of influence. The ideal candidate will be excited to engage in-person, and be flexible with work hours to accommodate some morning and/or evening events and occasional travel.
Established and trusted personal / professional brand; actively engaged on LinkedIn.
Strong networker and connection builder with an established network of communities of influence.
Confident, articulate, and poised in presentation and public speaking skills: able to lead a meeting, presentation and/or program in collaboration with Authentic Brand leaders.
Confident in building and nurturing relationships with C-Suite and Executive Leaders.
Highly-engaged representative of Authentic Brand: in physical, social, and online communities. Build engagement, trust, followership, and new talent opportunities.
To apply: Send resume to careers@authenticbrand.com