There's nothing we enjoy more than being out in the market, connecting face-to-face with our clients, prospects, allies and friends. Here are some of the places you can find Authentic Brand. Come join us!
Upcoming Events: Connect with Authentic Brand
NOVEMBER 5 – Coffee & Closers
Jennifer Zick as Guest on Live Podcast
Join us for a live event and podcast recording, hosted by Mickeli Bedore, as he and Jennifer talk about revenue-building strategies for growing businesses.
DECEMBER 5 – Two Or More Service Event
Food Packing Event with The Sheridan Story
Join us for a special holiday season food packing event that will help to combat childhood hunger right here in the Twin Cities.
Never Miss Another Invitation!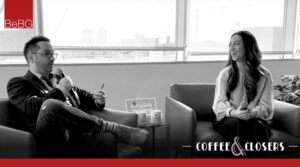 On November 5th, Jennifer Zick joined Mickeli Bedore, founder and host of Coffee & Closers, for an up close and intimate conversation about lessons learned
Read More »