Authentic Brand is a team of Fractional CMOs who help growing businesses overcome "random acts of marketing" and confidently take the next right step to build revenue. Our unique approach combines Marketers + Methodology + Mindshare to build strong, strategic, sales-aligned marketing teams and programs.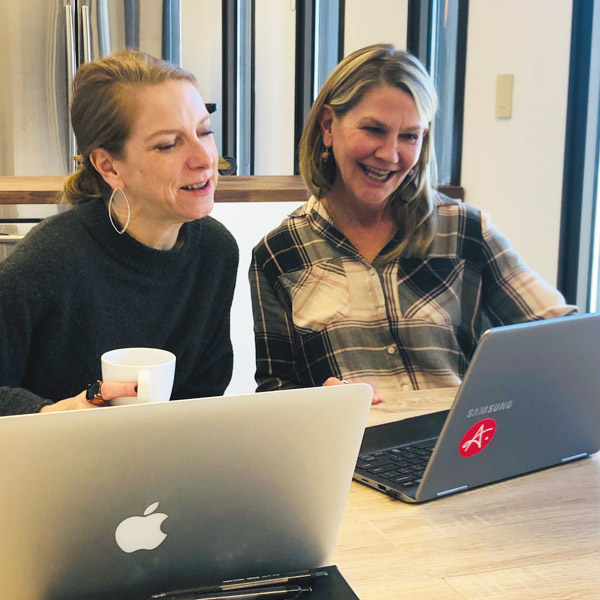 Our marketers are proven and passionate revenue builders who love what they do and are:
Seasoned executive advisors

who have depth and breadth of experience across industries, business models, markets, and stages of company growth

Entrepreneurial-minded leaders

who share a deep passion for small and mid-sized businesses and who love the challenge and opportunity to make a significant impact

Responsible, accountable, and confident resource managers

who treat your business and budgets as their own, and who live out Authentic Brand's values
Our Marketing Traction™ methodology builds business rigor around marketing by implementing: 
A

proven process

that teaches a simple

set of tools, frameworks, and meeting cadences that drive alignment, accountability, and activation  

A

habit-forming system

that builds high-performing revenue teams and ensures marketing and sales activities remain tied to the business vision

An agile structure for shaping annual plans and quarterly activities while maintaining flexibility to adapt to ongoing changes and insight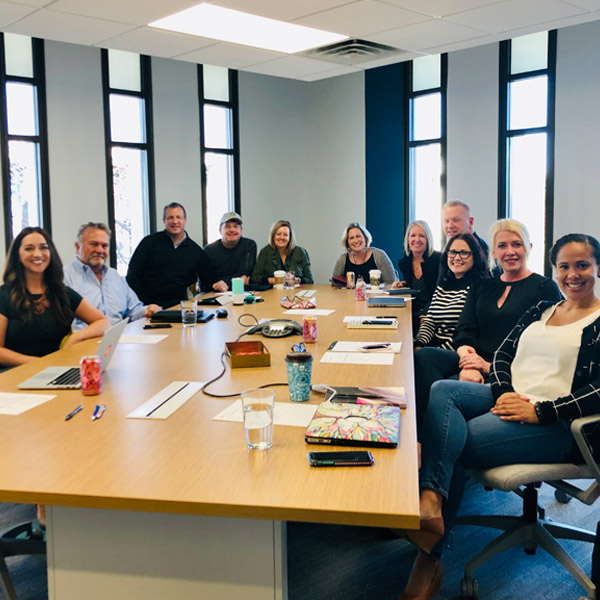 Our Mindshare harnesses collective marketing wisdom that brings greater impact through:  
An

engaged community

of marketing experts who regularly connect to solve problems and share resources in order to move client strategies forward more effectively

A

professional development forum

that ensures our CMOs constantly raise the bar in their abilities to bring relevant and modern marketing strategies to the work they do

A highly-curated network of independent and agency experts who provide flexible, scalable, and hyper-focused execution of marketing tactics that support the business vision
Our core values define us. They are who we are, what we believe, how we behave, and what we are known for. They are the criteria by which we hire / fire, and a key consideration in the relationships we have with clients, partners and vendors.
We seek, reward, and celebrate these values. We reflect on these values when we question how to respond to a person, situation or challenge. We refer to these values as we provide feedback to others. Most importantly, as members of Authentic Brand, we own these values and commit to living them out every day – not perfectly, but authentically and progressively.
We believe that when small businesses have access to executive marketing leadership, they grow healthier, stronger, and more profitably.
And, we believe that when executive marketers are supported by a community of like-minded peers, who share common values, experiences, and resources, they become more impactful leaders.
We therefore have a two-fold purpose that serves both groups:
We help growing businesses overcome random acts of marketing to achieve next-level growth.

We help brilliant marketers love their lives and their work.
Founded in 2017 by Jennifer Zick, Authentic Brand was an early pioneer in the space of Fractional CMO services.
An experienced revenue builder, Jennifer had held sales and marketing executive roles for a variety of start-up and global enterprise organizations, where she thrived in building strong brands, teams, and customer relationships. 
At one point in her career, Jennifer took a step back from her then VP of Sales and Marketing role to create more bandwidth to raise her three young children. She didn't know it at the time, but she had inadvertently created a role for herself as a Fractional CMO, leading the marketing of a fast-growing services firm, on a part-time, flexible basis. 
Years later, after additional full-time executive marketing roles, it was the unexpected loss of a job that led Jennifer to a crossroads: Would she look for another full-time marketing executive role, or would she nurture the seed of entrepreneurship that was growing in her heart? 
After a weekend of reflection at her cabin in northern Minnesota, Jennifer chose the latter, and set her sights on creating a new type of marketing leadership offering based on a two-pronged vision: Help businesses leverage marketing to achieve growth, and help brilliant marketers to love their lives and their work. 
The result of this vision was the creation of Fractional CMO services, delivered through Authentic Brand's unique approach that combines Marketers + Methodology + Mindshare to deliver revenue results.
Today, Authentic Brand is a thriving community of marketing leaders, helping businesses overcome "random acts of marketing" and reach next-level growth. Our clients represent a wide variety of business types, models, and sectors, across the United States and around the world.