Expanding community bank matures in their marketing efforts.
As bankers, we like to think we know a lot about [marketing], but in all actuality, we don't. We know nothing about marketing or advertising. And what we tend to do – and what this bank has done in the past – is waste dollars on different types of advertising or marketing, thinking we were getting our name out or the product out to the people.
What brought us to Authentic Brand: We were getting nowhere, we needed some traction, and we needed somebody with the expertise to bring this bank into the market. …The beauty of Authentic Brand is: you bring them on, they bring you the ideas, and they help you get to your goal."
– Sarah Kolek, President & CEO, Boundary Waters Bank
STORY SUMMARY
Boundary Waters Bank is an independent bank made up of a small group of investors with a vision to create a different, more extraordinary and refreshing banking experience.
With three branch locations, Boundary Waters Bank had to figure out how to distinguish themselves from other larger banks in the state. They knew they didn't have the budget to out spend the competition. They decided to focus their messaging on appealing to people who appreciate the personal service you get from a local community bank, while embracing their name and branding in ways that Minnesotans value.
After refining their messaging, they quickly realized that their website was in need of a major overhaul. They needed a contemporary design, new content, and a better way to highlight the products and services they offer.
Once the website project was finished, Boundary Waters Bank moved on to developing additional marketing campaigns that were on brand and on message. No longer are they they throwing things at the wall to see what sticks. They are focused and strategic in their marketing efforts.
The turnaround in their marketing efforts would not have been possible had it not been for the leadership of a Fractional Marketing Leader from Authentic Brand. 
Check out the video to hear Sarah Kolek, President and CEO of Boundary Waters Bank, discuss how they've found success in their marketing efforts.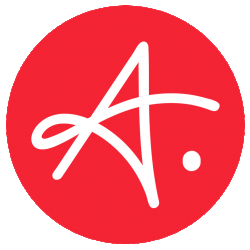 Latest posts by Authentic Brand
(see all)