HR technology and benefits administrator Empyrean hires Authentic to develop a channel strategy and amplify its marketing impact.
"He [Authentic Fractional CMO™] was absolutely a key ingredient for us to set up a successful channel marketing effort. The team used to call him our marketing yoda."

James B. Stanton, VP of Go to Market, Empyrean
Empyrean at a glance
Company size: 900 employees
Business type: HR Technology
Category: B2B. B2B2C
Headquarters: Houston, TX
Key initiatives: Strategic advising, channel marketing, co-marketing, communication strategy, marketing technology
The Challenge
Empyrean, an HR technology company that helps some of the largest brands build better cultures through benefits, was scaling rapidly. Empyrean's marketing leader, James B. Stanton, VP of Go To Market, recognized he alone could not tackle all of the company's strategic challenges at the necessary pace. He needed support from a marketing peer who could focus on solving one of Empyrean's biggest challenges: its channel marketing strategy.
James began a search for an experienced marketer who could not only serve in a high-level, strategic advisory role but also embed into and support the marketing team.
"It was really important for me when bringing in this type of consultant that he and everyone else felt vested in our fractional CMO as a part of the team. That was an important part of how I think we were successful — that level of integration," said James B. Stanton, VP of Go To Market, Empyrean.
The Solution
James began his search for a strategic marketing consultant, ultimately discovering Authentic and another fractional CMO firm. After vetting both, Empyrean hired Authentic.
Not only did Authentic come recommended from another executive leader at Empyrean, but James was impressed by the Authentic Mindshare™. The Authentic Mindshare combines our engaged community of fractional CMOs with our highly-curated network of specialized and agency talent to provide clients with unmatched, collective marketing wisdom.
Speaking about the Authentic Ally Network™, Stanton said: "One thing I really liked that we took advantage of was not only your network of CMOs but also the point solutions — the folks that you have created a network of. Having that broader network of other types of point solutions that were vetted and trusted by you made it easier to find good people."
Empyrean's Authentic Fractional CMO™ got to work quickly. What started as an initiative focused on channel marketing soon grew in scope as Empyrean realized how else they could leverage their CMO's experience. During the engagement, the Authentic Fractional CMO:
Embedded into the team, participating in Emyprean's agile marketing process and attending regular internal meetings.
Partnered with the communication team to define and document how Empyrean communicates its unique value to its channel partners (brokers, consultants, and advisors).
Worked with the VP of Go to Market to make better use of the marketing budget for the next year.
Led the creation of numerous marketing assets, personas, customer stories, campaigns, and live events to reach its channel partners.
Helped Empyrean define mutual objectives and create co-marketing plans with its strategic partners, the benefit providers.
Completed a comprehensive, strategic review of Empyrean's marketing and sales technology stack, helping determine where Empyrean needed to make technology changes and defining the outcomes the company should aim to get from each product.
Took the reins on moving Empyrean's marketing automation platform from Pardot to HubSpot, working with the internal marketing team, HubSpot, and a digital marketing agency, completing the conversion successfully in half the time of a typical conversion of this size and scope.
Supported the entire marketing team as a coach and advisor, offering the team advice and wisdom when they needed it.
Worked with the BDR team to improve their calls and get their messages aligned.
"As our fractional CMO proved how helpful he could be, we started thinking about how to work with him in new ways. For me, personally, he was an advisor, so I could come to him with conversations about a range of strategic go-to-market initiatives," explained Stanton.
The Results
With the strategic support of an Authentic Fractional CMO, Empyrean:
Increased the strategic power of its marketing efforts and accelerated its impact.
Developed an effective, persona-driven channel marketing strategy.
Identified an opportunity to save resources by directing the company's agency spend to more cost-effective resources that aligned better with Empyrean's needs.
Rethought how it approaches its marketing technology stack and successfully migrated from Pardot to HubSpot in ~35 days.
"He was absolutely a key ingredient for us to set up a successful channel marketing effort. The team used to call him our marketing yoda." —James B. Stanton, VP of Go To Market, Empyrean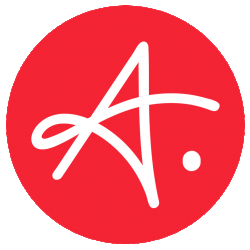 Latest posts by Authentic
(see all)