Group travel operator Go Next hired Authentic Brand to re-envision and grow the brand after a tumultuous time.
"The Authentic Brand imprint certainly positioned us for future growth and marketing opportunities; we're well-positioned to make further enhancements to our marketing."

John Weeks, President & CEO, Go Next
Go Next at a glance
Company size: 20 employees
Business type: Group travel operator
Category: B2B, B2C
Headquarters: Edina, MN
Key initiatives: Brand messaging and design, digital strategy, marketing resourcing, employee development, agency management
The Challenge
Go Next, a group travel operator that works primarily with alumni and affinity groups wanted to refresh its brand to better connect with ideal customers.
When considering how it could bring strategic marketing to the business, Go Next's CEO, John Weeks, learned about Authentic Brand. Weeks was intrigued by the prospect of bringing in an experienced marketer on a part-time, contract basis. Ultimately, Go Next hired an Authentic Fractional CMO™ to lead the company through its new market launch and brand refresh.
"The [fractional CMO] concept was very intriguing: how someone could come into an organization as a bit of a lightning bolt, do a lot of good work to take us to the next or a different level, but also leave in place a structure so that we could take it from there. That was the appeal," said John Weeks, CEO of Go Next.
In February 2020, Go Next's fractional CMO led a successful market launch campaign and kicked off the brand refresh. But then the COVID-19 pandemic struck, bringing Go Next's business to a sudden halt. With travel ceased for the foreseeable future, Go Next had to make some difficult resource cuts, including its fractional CMO.
But it wasn't long before Go Next determined that weathering the pandemic would require strategic marketing leadership.
The Solution
Go Next re-engaged Authentic Brand to lead the company through the uncertainty of the pandemic and help it "get back to business after a pause."
The team's dedicated CMO jumped back in to pick up where the company had left off. Together with Go Next's marketing resources, the fractional CMO:
Helped the company rethink how it messaged itself and how customers booked on Go Next's website.
Launched a targeted marketing campaign to encourage customers to rebook trips canceled because of the pandemic.
Reallocated some of the company's direct mail budget to digital channels for greater cross-channel impact.
Led an overhaul of the company's marketing materials and collateral.
Restructured the makeup of Go Next's marketing team by bringing in specialized external resources through the Authentic Ally Network™. These agencies and freelancers handled the brand refresh, redesigned and developed the website, and provided creative services (graphic design and copywriting).
Led the hiring process for a critical new project manager position, and promoted an employee to a marketing operations director role.
"We used the time of the COVID-19 pandemic to completely rethink the company and rebuild our organization. Our Authentic Fractional CMO™ helped us focus on a new objective: to come out of the pandemic as a new company, and in many ways, a better company than we were going into it." — John Weeks, CEO, Go Next.
The Results
With strategic guidance from Authentic Brand and a dedicated fractional CMO, Go Next:
Reshaped its marketing resource mix to be much more efficient and effective, pulling in external creative resources to augment the internal team and putting key new employees in place to drive success.
Launched an entirely redesigned website with an enhanced design, messaging, and user experience.
Now operates from a brand guide that informs how the company presents itself in its design and messaging.
Found a long-term design firm to effectively and efficiently support the company's ongoing design needs.
Empowered the team with a marketing structure, discipline, and cadence that the company can continue to use as it moves forward with its marketing initiatives.
"Authentic Brand was a very good solution for us, both as the initial objective was scoped out but certainly too as things evolved and changed during the pandemic. I think this was largely due to the people that Authentic Brand brings to the table." — John Weeks, CEO, Go Next.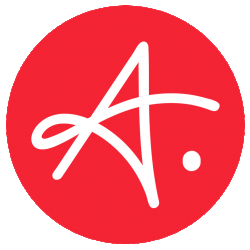 Latest posts by Authentic Brand
(see all)