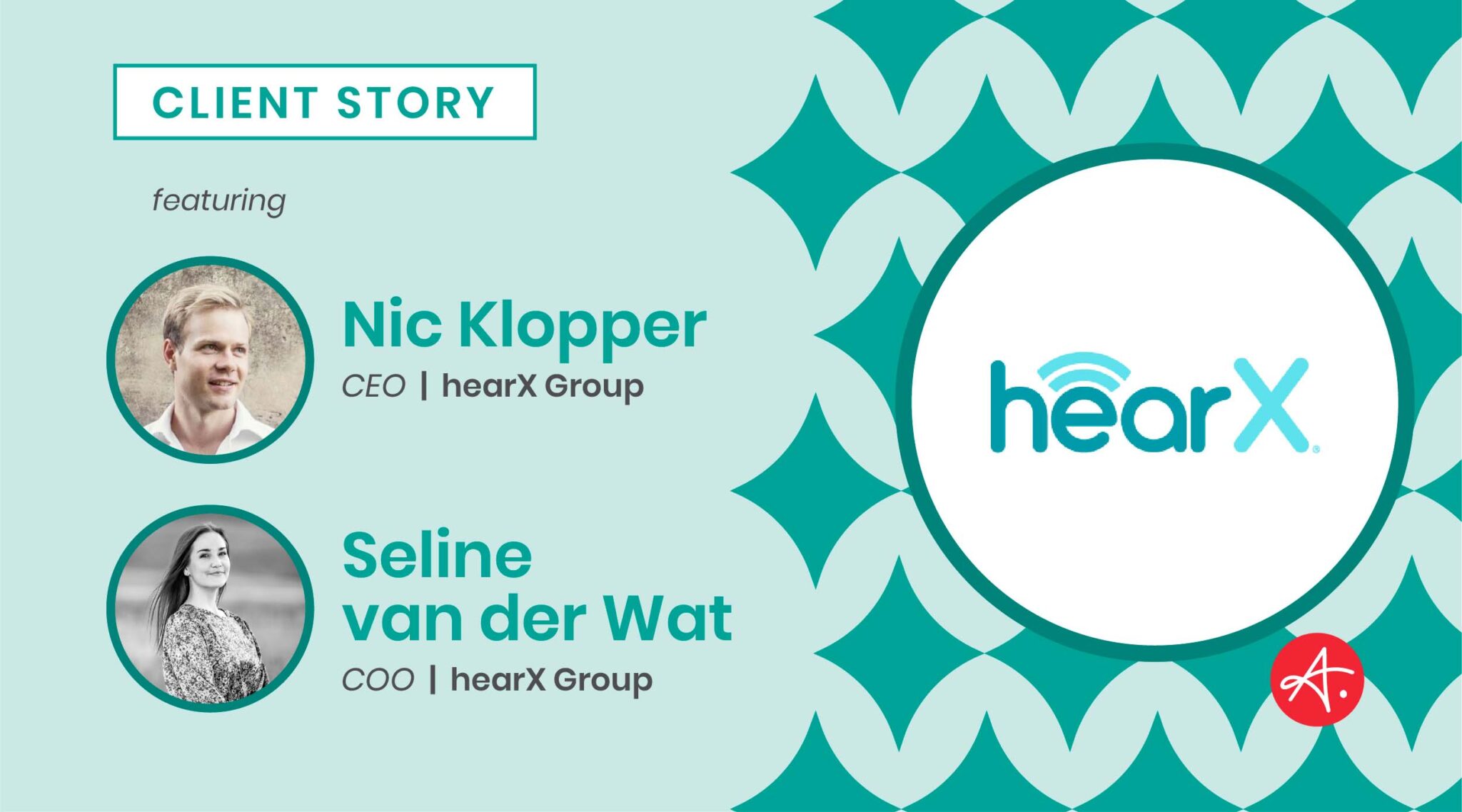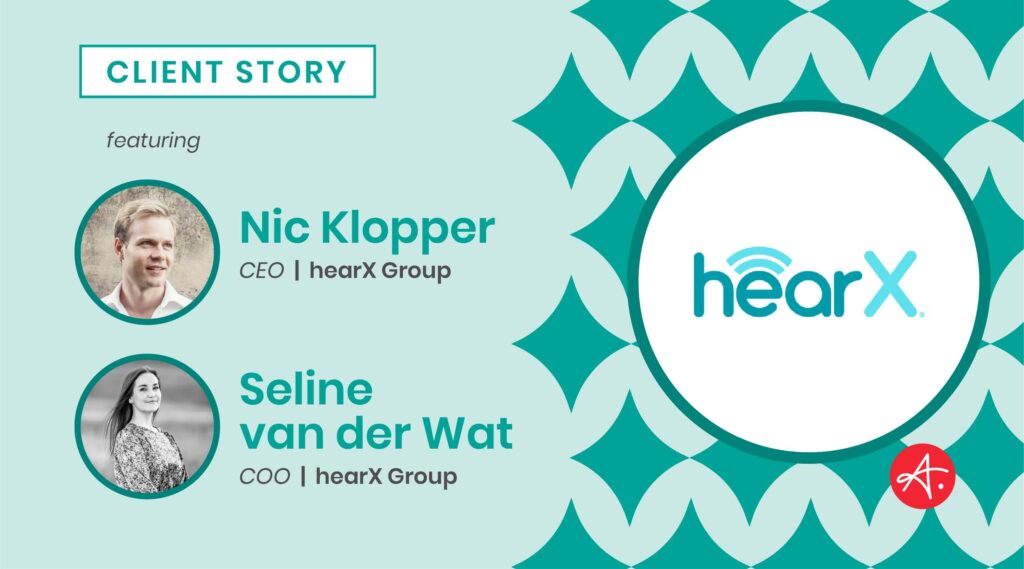 Digital hearing health company hearX Group hired Authentic Brand to nail down its Lexie Hearing marketing strategy and launch OTC products into an entirely new market.
"Since hiring our fractional CMO, I'm most excited about our team's cohesion and knowing they have the inner confidence to implement new initiatives. But more so than that, they have the voice and the understanding to work through the strategy behind those initiatives before implementing them."

Seline van der Wat, COO, hearX Group
hearX Group at a glance
Company size: 140 employees
Business type: Digital hearing health
Category: B2C
Headquarters: Pretoria, South Africa
Key initiatives: Product launch, brand messaging, agency management, employee development, integrated media strategy, digital creative optimization and PR strategy
The Challenge
hearX® Group, a South Africa-based digital health hearing company, had a major U.S. product launch on the horizon with Bose. But hearX lacked strategic marketing direction and U.S. market experience, two things needed to launch the product and continue growing the business successfully.
What's more, hearX was awaiting the outcome of an FDA ruling that would create even greater access to hearing aids by allowing U.S. consumers to buy them over the counter at retailers and pharmacies. An FDA ruling in favor of OTC hearing aids (which ultimately passed in October 2022) would create a significant opportunity for hearX's affordable, direct-to-consumer hearing aids and digital platform, Lexie Hearing. The need to activate strategic marketing was urgent, but the team didn't have the right leader to guide them.
hearX needed an experienced marketing leader who could establish marketing fundamentals, chart a strategic direction, and lead its U.S. product launches. While hearX had a well-staffed marketing team, the South Africa-based team didn't have experience launching a new product in the U.S.
"It's very difficult to launch a product, specifically a consumer product, when you don't understand the local market or landscape. We looked for a fractional CMO to take the reins to guide and coach the team around launching a product in the U.S. market," said Nic Klopper, CEO of hearX.
The Solution
After being introduced to the concept of a fractional CMO through the company's fractional CFO, hearX conducted an intensive search for its next fractional leader. After evaluating several fractional CMO firms, hearX hired Authentic Brand. The company was pleased to find an Authentic Fractional CMO™ with highly relevant experience and who felt like a strong culture fit.
hearX's dedicated CMO got to work quickly, with the U.S. product launch and OTC launch just a few months away. Together with hearX's marketing team, the fractional CMO focused on establishing the key building blocks to construct an integrated marketing strategy by:
Leading a brand strategy initiative, which included hiring a brand strategist from the Authentic Ally Network™ to clarify brand messaging and document brand guidelines and updating messaging across channels before launching the new Lexie Hearing products.
Managing a significant partnership with Bose, ensuring hearX understood Bose's audience and branding and had creative and PR messaging in place that supported the partnership.
Identifying the right agency partners to support the OTC product launch and managing the launch campaign that included digital, PR, and linear TV advertising strategies.
Conducting customer research to analyze the direct-to-consumer audience better and overhauling hearX's analytics to measure and track ROI more effectively.
Redesigning Lexie Hearing's website to better support eCommerce and align with the new messaging guidelines.
Leading and coaching the marketing team, helping them gain deeper confidence with marketing strategy, agency management, and media training.
"One of the key things Authentic Brand took on was bringing in the right partners. We onboarded a couple of agencies which then collaborated. The challenge we had prior to that was that our agencies were very siloed. Now we have this collective effort which works well," said Nic Klopper, CEO of hearX.
The Results
Since hiring Authentic Brand, hearX has experienced impressive growth. Together with its dedicated fractional CMO, hearX:
Achieved a 5x return on advertising spend (ROAS).
Dramatically increased share of voice, becoming the most mentioned hearing aid brand when OTC hearing aids launched in the U.S.
Quadrupled sales since its Bose and OTC product launches.
Garnered numerous press mentions, with media reaching out directly to hearX for interviews.
Tripled website conversion rates.
Reduced cost per acquisition and cost per lead by more than half
"What it comes down to is having a renewed confidence in the marketing team's ability not only to interact with agencies but also drive down cost per acquisition (CPA), have input into the strategy, and really understand what they're trying to achieve before just implementing. I've seen the fractional CMO improve the output and quality of our own team and their investment into the projects that we do." — Seline van der Wat, COO, hearX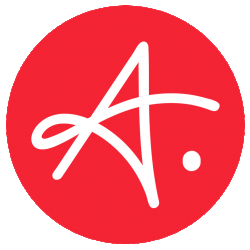 Latest posts by Authentic Brand
(see all)