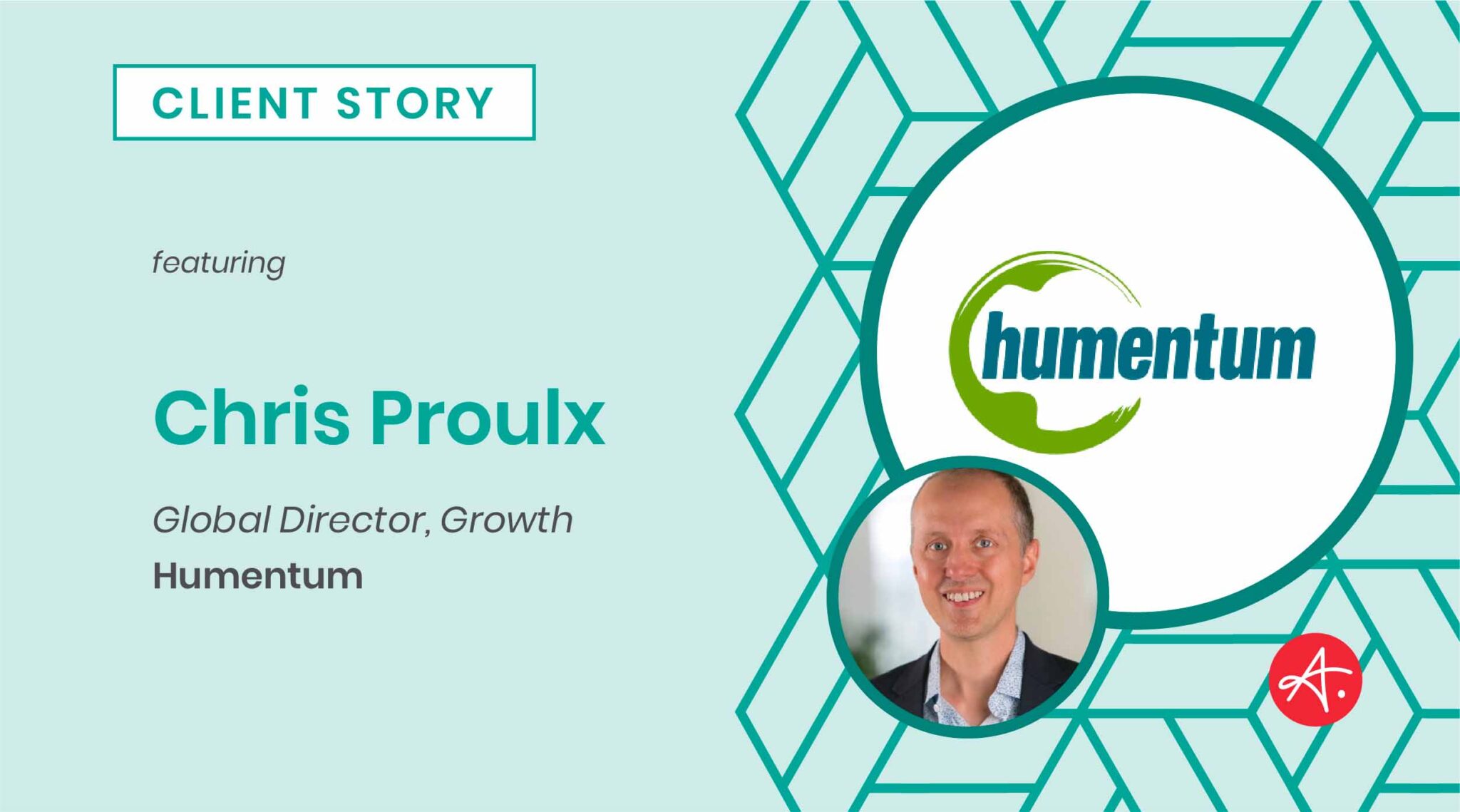 Global nonprofit Humentum hired Authentic to transform its marketing from unstructured and random to disciplined and metric-driven.
"We've gone from having no data to knowing what data to use to make business decisions. I think this underscores Authentic's intentional and data-driven approach."

Chris Proulx, Global Director, Humentum
Humentum at a glance
Company size: 50 employees
Business type: Global nonprofit
Category: B2B
Headquarters: Washington, DC
Key initiatives: Marketing fundamentals, metrics, messaging, martech, employee development
The Challenge
Humentum, a global nonprofit that helps humanitarian and development organizations unlock the strategic power of operating models, was formed by a merger of three other non-profit organizations. Five years after the successful merger, the organization still hadn't established a strong marketing program for the new brand. This wasn't for lack of ideas; Leadership had many marketing ideas but lacked a plan and structure for vetting and activating the best ones.
"We needed to strengthen the core foundations of our marketing approach. We wanted to grow the organization by investing more money in marketing and sales. But we weren't confident we had the team, structure, and approach in place to leverage that investment," said Chris Proulx, Global Director at Humentum.
Initially, Humentum planned to hire a full-time marketing director to lead its marketing function. But then, the organization learned about the concept of a fractional CMO. Humentum was intrigued by how quickly an experienced fractional marketer could onboard to bridge the gap between where the organization was and where it wanted to go.
The Solution
After evaluating various fractional CMO providers, Humentum hired Authentic. The nonprofit was confident in Authentic's process and proven methodology and appreciated the team's passion and commitment to its clients.
"We looked at many different fractional CMO options and, in many cases, it felt like we were constrained by which CMO we would get. While each Authentic Fractional CMO™ was different in terms of experience and expertise, we knew we could rely on Authentic's approach with all of the CMOs," said Proulx.
Humentum's dedicated CMO dove in quickly, first using the Authentic Marketing Assessment™ to "figure out what was going on under the hood" and uncover challenges and opportunities. The assessment's output became the blueprint for Humentum's marketing priorities. Next, the CMO:
Established Humentum's marketing foundation, defining ideal customer targets, creating a marketing plan, determining which marketing technology solutions the team would use, and identifying which metrics it would track to gauge success.
Implemented a structured cadence of operational and strategic meetings to encourage alignment and accountability across the marketing function.
Led the team and agency partners responsible for the execution of marketing initiatives, including a brand messaging refresh and a demand generation strategy.
The Results
With strategic guidance from Authentic and a dedicated fractional CMO, Humentum:
Achieved an immediate 10% increase in revenue.
Consistently met lead generation and conversion targets.
Ranked in the number one or two spots on Google for key service areas, compared to previously ranking in the 60s.
Established discipline in its marketing function by identifying KPIs that align with objectives, building a sophisticated dashboard that combines three disparate data systems, and meeting regularly to discuss progress and roadblocks.
Crafted a compelling brand narrative that explains a relatively complex subject matter in simple terms.
Overcame random acts of marketing by aligning the nonprofit's content to key messages and its ideal customer targets.
Developed the marketing team, helping each team member identify opportunities to enhance their skill set.
Coached and mentored the individual who will ultimately fill the role of Humentum's next marketing director.
"Authentic's assessment methodology was really helpful. I really felt like our fractional CMO nailed a lot of the challenges we had that we couldn't always put words to. That really became the blueprint for what she did with the marketing team over the next six months." — Chris Proulx, Global Director, Humentum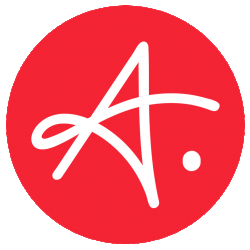 Latest posts by Authentic
(see all)