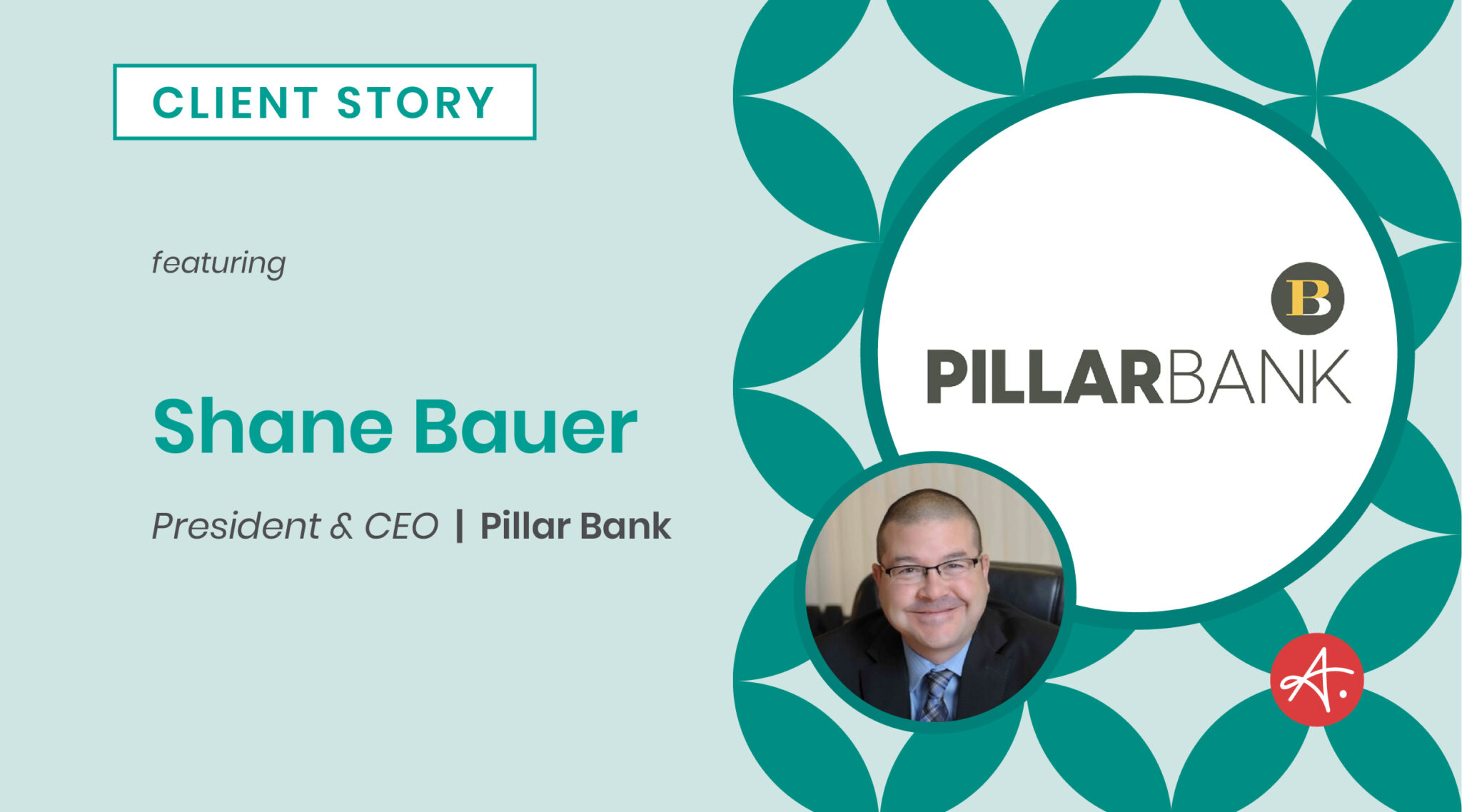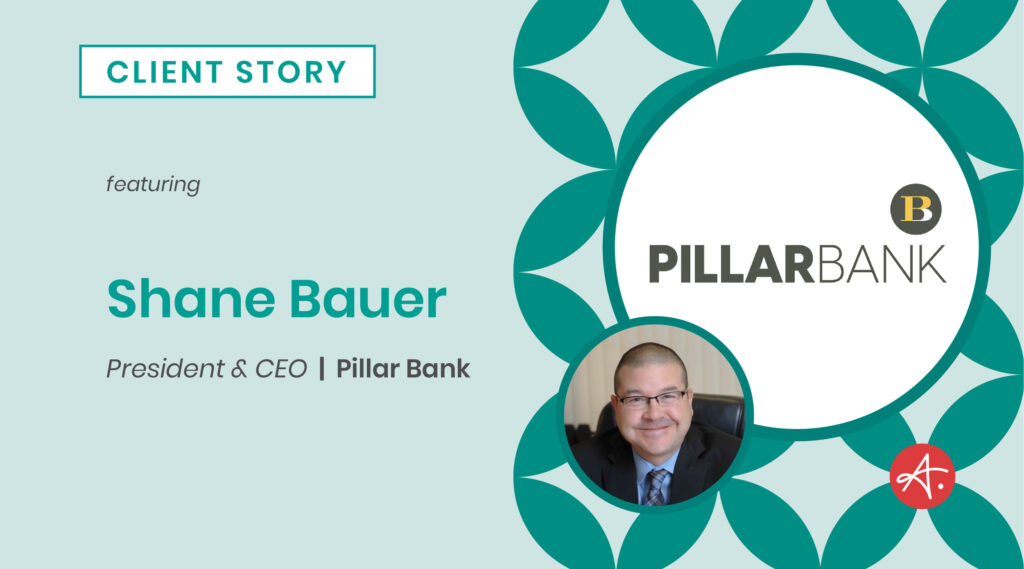 Regional community bank Pillar Bank hires Authentic
™

to reinvigorate its brand and re-establish it as a powerful community presence.
"For an organization our size to have access to a mindshare of fractional CMOs and vetted external resources is super powerful. I don't know where else we'd get that kind of horsepower."

Shane Bauer, President & CEO, Pillar Bank
Pillar Bank at a glance
Company size: 44 employees
Business type: Regional community bank
Category: D2C, B2B
Headquarters: Baldwin, WI
Key initiatives: Brand strategy, messaging & design, new market launch, digital strategy, metrics & reporting, marketing resourcing, employee development, and agency management
The Challenge
Pillar Bank, a regional community bank that's been a staple in Western Wisconsin for over 140 years, found itself at an inflection point in 2021: the bank's long-term marketing director resigned, prompting the bank to revisit what the bank's marketing function looked like. At the same time, Pillar Bank was getting ready to enter a new market by opening a new branch in Chippewa Falls, an hour's drive from the bank's headquarters in Baldwin. 
With the opening of the new branch, Chippewa Falls would become Pillar Bank's largest market. As the bank finalized its building plans and prepared to break ground, it knew its brand name at the time — First Bank of Baldwin — wouldn't resonate in its new market. It was time for Pillar Bank to hire a marketing leader who could guide them through a strategic rebrand and successful market launch. 
"I didn't feel like I could afford a full-time chief marketing officer, but I felt that was the skill level we needed. At the same time, we also knew that we needed a marketing coordinator on staff that could grow into a larger role. We needed a CMO who could hire and develop that person," said Shane Bauer, President & CEO of Pillar Bank.
Fortunately, Bauer learned about Authentic and the concept of a fractional CMO through a business networking group.
The Solution
Pillar Bank hired Authentic after learning about our process and offering. What stuck out most to Bauer was that the bank wouldn't just get access to its assigned fractional CMO but an entire mindshare community of CMOs that would brainstorm and problem-solve alongside Pillar Bank's fractional CMO.
"For an organization of our size to have access to this kind of horsepower… I don't know where else you would get that. If all I had was our fractional CMO, I would feel blessed. But the fact that Authentic layers other expertise around her gives us a ton of horsepower, which is fantastic," shared Bauer.
Pillar Bank's Authentic Fractional CMO™ got to work quickly using the Authentic Growth™ Methodology to assess the company's marketing function. Next, the CMO:
Drove a complete strategic rebrand, assembling a team of resources from the Authentic Ally Network™ to reshape the company's purpose and brand positioning and share that through messaging, design, and website design and development.
Led the strategic planning and activation for Pillar Bank's branch opening and market launch in Chippewa Falls, including managing an innovative partnership with Caribou Coffee, which shares Pillar Bank's new space.
Hired and provided strategic direction to a team of resources focused on activating the new brand and market launch through website and ad copy, media campaigns, and digital advertising.
Implemented more strategic focus and rigor around the tracking and reporting of marketing KPIs.
Led the hiring process for a marketing coordinator and worked closely with this employee to develop their strategic skillset.
Advised Pillar Bank to scale back on its direct mail spend and reallocate that budget to targeted digital advertising campaigns.
"I don't know how many external sources [our fractional CMO] has used over the last year, but it provides another level of expertise that is even beyond her — a level of expertise beyond even Authentic. And so that's why I say for an organization our size to have access to all of that is super powerful," stated Bauer.
The Results
With strategic marketing direction and leadership from its Authentic Fractional CMO™, Pillar Bank:
Redefined its core values, aligning and inspiring its employees with a renewed sense of belonging.
Successfully launched its new brand name — the first new brand since its founding 140 years ago — and received positive praise and feedback from its branch communities..
Opened more than $5 million in new deposits at their new Chippewa Falls branch within 60 days of it opening, a remarkable feat when compared to the $8 million in deposits another branch did in over a year and a half.
"[Our rebrand] has legitimized who we are. It really has taken us from a small town, rural community bank to something much larger. It definitely has given us a different feel in the community and with customers, even online." — Shane Bauer, President & CEO, Pillar Bank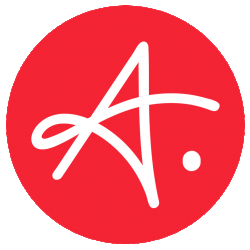 Latest posts by Authentic
(see all)