Fitness equipment company PowerBlock hires Authentic to build marketing confidence and maintain momentum after pandemic growth.
"What sets Authentic apart is how well-connected everyone at the company is. The Ally Network and mindshare are invaluable. Being able to have so many connections through one person is outstanding."

Noah Funk, VP, PowerBlock
PowerBlock at a glance
Company size: 30 employees
Business type: Fitness equipment manufacturer
Category: D2C, B2B
Headquarters: Burnsville, Minnesota
Key initiatives: Marketing fundamentals, Amazon marketing, metrics, affiliate & influencer marketing, brand messaging
The Challenge
PowerBlock, a fitness equipment manufacturer that designs and develops top-tier strength equipment for home and commercial consumers, had never built a marketing team or program in the 30 years since its founding. Instead, it had relied on its positive reputation, narrow market with few competitors, and strong dealer relationships to sell its products.
But that changed after the COVID-19 pandemic. The pandemic drove significant organic growth for PowerBlock, but it also brought with it a flood of new competitors that were capitalizing on the onslaught of people working out from home. The team hired two marketing coordinators, but it knew that to maintain momentum and market share post-pandemic, PowerBlock would need a strategic marketing leader and plan.
"What we lacked was the top-tier knowledge to look at the marketing department, create a strategic plan, give the team marching orders, and support them in the way they needed to be," said Noah Funk, VP, PowerBlock.
PowerBlock began its search for a marketing leader with deep direct-to-consumer experience who could drive growth across its sales channels (particularly Amazon) and lead its two marketing coordinators. To find the right fit, PowerBlock posted a job opening, explored options with a staffing agency, and evaluated fractional CMO firms, including Authentic.
The Solution
After exploring multiple options, PowerBlock hired Authentic.
"Aside from the confidence we had in Authentic's model, one of the main reasons we chose Authentic was because we didn't just have access to our dedicated fractional CMO, but to an entire network of CMOs that our CMO could bounce questions and concerns off of," said Funk, referring to the Authentic Mindshare™, which harnesses the collective marketing wisdom of all of Authentic's fractional CMOs to create even greater impact.
PowerBlock's Authentic Fractional CMO™ plugged into the team quickly, using the Authentic Growth™ Methodology to assess the company's marketing function. Next, the CMO:
Established rapport with the marketing team to ensure each employee felt confident and supported in their role.
Created a marketing plan focused on developing the channels with the highest growth potential: D2C markets, affiliate partnerships, and online marketplaces (particularly Amazon).
Defined goals, developed a structure to track data, and created a KPI scorecard to regularly measure the return on investment of each marketing channel.
Hired trusted, vetted, and specialized resources to lead PowerBlock's Amazon marketing strategy, evaluate the customer journey, develop messaging based on the motivations of ideal buyers, create a brand guide and creative assets, and execute cross-channel campaigns.
Expanded PowerBlock's influencer and affiliate marketing programs.
"Authentic has provided us with the tools to create a marketing action plan with 90-day objectives and an understanding of what we can bring in-house and what third parties we can use. It's allowed us to feel more confident than ever, and it's been a tremendous relationship."

Noah Funk, VP, PowerBlock
The Results
Authentic and PowerBlock drove quick and impressive results. With strategic marketing direction and leadership from its Authentic Fractional CMO™, PowerBlock:
Increased Amazon-shipped revenue by 42% over their impressive COVID-driven growth year.
Increased Amazon sales by 402% year over year.
Increased its 2022 e-commerce revenue goal by 27%.
Increased Amazon glance views by 4,300% in just over six months.
Gave its marketing team structure and purpose, boosting the team's morale
Successfully built an Amazon foundation that clarified which metrics the company needs to continue improving on.
"Being able to grow Amazon-shipped revenue after a COVID-driven year has been pretty astonishing. I think if we hadn't gone with Authentic, we don't know that we would have been able to develop so much in such a short time." — Noah Funk, VP, PowerBlock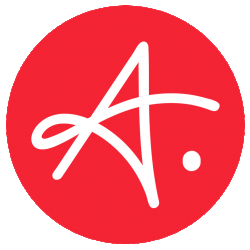 Latest posts by Authentic
(see all)