MINNEAPOLIS, MN – April 27, 2023
As the saying goes, a good time was had by all! After being postponed from its original date in February, Authentic Brand hosted An Authentic Celebration on Thursday, April 27, 2023 at its headquarters in Minneapolis.
The Authentic Brand headquarters was filled with employees, clients, partners, Ally Network Providers, and friends who came together to celebrate and toast shared successes. In all, nearly 80 guests were in attendance with hugs and handshakes aplenty.
"We are still smiling from all of the fun we had! What a delightful evening of catching up with our dear friends and making new connections," stated Authentic Brand Founder and CEO, Jennifer Zick.
As part of the evening, Authentic Brand relaunched its community service movement, Two or More, by supporting two local causes doing great work in the community. Guests were invited to create greeting cards of encouragement to be distributed to pediatric hospital patients through the organization, Letters of Love Global and funds were raised for the organization, Open Arms of Minnesota, which prepares and delivers nutritious meals to critically-ill patients and their families. Authentic Brand also made a charitable contribution to Open Arms of Minnesota on behalf of its guests.
"After being sidelined by the pandemic, we are thrilled to reintroduce our community impact program, Two or More," stated Jenna Soule, Vice President of Marketing. "One of Authentic Brand's values is generosity and we are always looking for ways to support the community through volunteer events and community efforts."
ABOUT AUTHENTIC BRAND
Authentic Brand is a community of Fractional CMOs who help growing businesses Overcome Random Acts of Marketing® and confidently take the next right step to build revenue.
Our unique approach combines Marketers + Methodology + Mindshare to build strong, strategic, sales-aligned marketing teams and programs. Learn more at www.AuthenticBrand.com.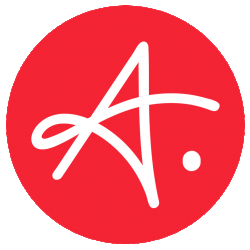 Latest posts by Authentic Brand
(see all)