On November 16th, Authentic hosted our Integrator Community™ event for companies powered by the Entrepreneurial Operating System®. Integrators took time out of their busy schedule to get a refresher on end of year financial planning from platinum LIFT partner, All In One Accounting.
Heide Olson, Founder, CEO & Visionary of All In One Accounting was our guest speaker. She shared her firms' end of year checklist to ensure integrators are ready to lead their businesses strongly at the end of the year.
The Integrator Community is dedicated to delivering high impact and inspiring speakers for our participants. If you know an EOS Implementer, Integrator, Visionary, or Author/Speaker that you think would add value to the Integrator Community, consider nominating them here.
Watch the full presentation:
Authentic has recently introduced the "LIFT" partner program (Leaders Invested in Fueling Traction) to help extend the impact of the growing Integrator Community. The new partner program will help build a grant fund that will pay it forward by awarding grants to woman-owned, minority-owned, veteran-owned, first-time founder-led, and nonprofit organizations. If you are interested in connecting your brand with this fast-growing community, please contact monica.bussell@authenticbrand.com.
The next Integrator Community event will be held virtually on December 17, 2020, with the guest speaker to be announced shortly.
Entrepreneurial Operating System® and EOS® are registered trademarks of EOS Worldwide.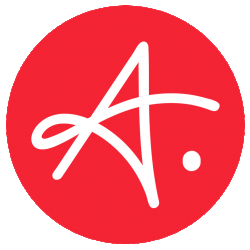 Latest posts by Authentic
(see all)