On October 22nd, Authentic Brand hosted our Integrator Community™ event for companies powered by the Entrepreneurial Operating System®. Integrators from around the country learned how to harness their Visionary's energy and power to create an impact in their business.
Our guest speaker, Bob Shenefelt, (or "Coach Bob" as his clients and peers know him) is a Certified EOS Implementer® / Visionary Coach, author, and co-founder of The Visionary Forum. Coach Bob shared The 6 Habits of a Great F'ing Visionary, which included tips for Integrators on how to effectively use the Visionary's energy to create change and elevate the business.
The Integrator and Visionary relationship is a topic frequently asked about both in the IDS breakout sessions and the new Integrator Community Slack Workspace. It was a delight to have a speaker who could give real-life examples and best practices for navigating this partnership.
Watch the full presentation:
Authentic Brand has recently introduced the "LIFT" partner program (Leaders Invested in Fueling Traction) to help extend the impact of the growing Integrator Community. The new partner program will help build a grant fund that will pay it forward by awarding grants to woman-owned, minority-owned, veteran-owned, first-time founder-led, and nonprofit organizations. If you are interested in connecting your brand with this fast-growing community, please contact monica.bussell@authenticbrand.com.
The next Integrator Community event will be held virtually on November 16 2020, with the guest speaker to be announced shortly.
Entrepreneurial Operating System® and EOS® are registered trademarks of EOS Worldwide.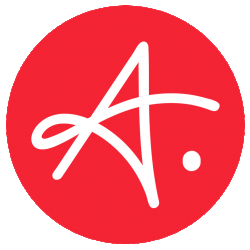 Latest posts by Authentic Brand
(see all)