We are excited to share the upcoming launch of the Twin Cities Integrator User Group. In partnership with Doug Andersen (Certified EOS® Implementer) and Gabby Matzdorff (Professional EOS® Implementer), we are building an event series that we believe will foster collaboration, growth, and connection among local EOS-powered organizations.
Why focus on Integrators?
It's where the research led us.
The Twin Cities is such a rich EOS community, and yet, there is not a local platform that consistently brings EOS business leaders together. I've felt for some time that this was an untapped opportunity – but I wasn't sure how to mobilize on this gut instinct. So, I started making phone calls. I talked with several local EOS Implementers. I talked with my clients who are powered by EOS. And here's what I heard:
Many Visionaries already belong to a CEO / Executive peer community, but there is not a peer community for Integrators – and there seems to be a big appetite for connection among these leaders, as well as a desire to dig deeper into the EOS toolbox and learn from others who are on the EOS journey.
By now, you may know that we at Authentic are big fans of EOS, we run our business on EOS, and we serve many clients who run on EOS. While we are not affiliated with EOS in any way, we are committed to serving and connecting our community – and I am personally thrilled to help bring the Twin Cities Integrator User Group to life as a host, marketing partner, and promoter. I'm also delighted to collaborate with my former Magnet360 colleagues – Doug and Gabby – who are two of the most generous and committed EOS champions that I know.
Together, we are excited to provide local business leaders with an opportunity to grow as individuals, as business leaders, and as a connected community.
Join us for our debut event!
We are excited to kick off our first Twin Cities Integrator User Group event on April 21st, with guest speaker, Sara Stern (who will also be speaking at the annual EOS conference!). Registration is open now – while seats remain available.
---
EOS® and Entrepreneurial Operating System® are registered trademarks of EOS Worldwide.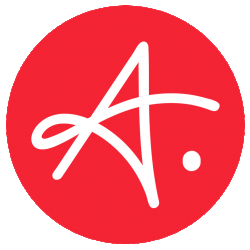 Latest posts by Authentic
(see all)