On August 13th, the SANCTUARY community of marketing executives gathered for a collaborative conversation surrounding the daunting task of creating a 2021 marketing plan. A massive project each year, but made more challenging by the year of turmoil 2020 has shaped up to be.
The small group discussions were inspiring, creative, and supportive. The conversation focused on one critical topic:
It seems that COVID-19 will be around for a while, and in the midst of an evolving pandemic, businesses must move forward. How is your organization approaching 2021 planning? Are you actively planning ahead, or putting longer-term planning on hold for now? What is changing or staying the same about your annual planning process, cycle, and decision-making?
The SANCTUARY event series is a collaboration between Authentic Brand, Storycore, and Marketers' Community – designed as a virtual gathering space and safe environment for candid conversations among marketing executives.
SANCTUARY Co-Hosts
The next SANCTUARY gathering is planned for Thursday, September 17th from 12:00 – 1:00 CT. Registration is already live, so reserve your spot now.
About SANCTUARY
We know leading a marketing function in normal times is challenging.
You know what it doesn't have to be? Lonely.
That's the idea behind this virtual gathering – create a 'safe space' for marketing leaders (Directors, VPs, CMOs) to collect, connect and share with peers – what's working, what's not, fears, expectations, disappointments – with compassion, not judgment.
WHY? Because we all believe in the power of marketing, but even more in the power of this community to sustain and even inspire when we need it most.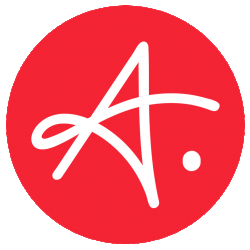 Latest posts by Authentic Brand
(see all)