Smart Smarketing: Aligning marketing and sales to build healthy revenue at every stage of growth (A Twin Cities Startup Week Panel)
It's coming! Twin Cities Startup Week is right around the corner: October 9-16, 2019, with hundreds of events taking place across Minneapolis and St. Paul metro communities.
Authentic Brand is pleased to be back for our third year as an event host – and we've got another blockbuster lineup ready to talk Smarketing – aligning marketing and sales for healthy growth!
Very special thanks to our event partner and videography sponsor, Blue Key Media, who will be recording our panel so more people can benefit from the insights shared!
EVENT DETAILS
October 15, 2019 | 11am – 12:30pm
WeWork Uptown Minneapolis
Whether you're preparing for a new venture launch, or getting ready to rocket to next-level growth for your established business, one thing is true: you need sales and marketing to be working in harmony to tell your story, engage buyers and employees with your brand, and turn customers into long-term fans. 
Smarketing (sales + marketing) is the fuel that keeps revenue fires burning, but there is no single formula for smarketing success. The amount and type of smarketing that you need will vary based on your business model and stage. 
Join us for a panel conversation featuring sales and marketing leaders who are actively navigating growth at various stages, from start-up to mid-sized business. Learn how these leaders are finding success by helping sales and marketing teams align from the big picture to day-to-day tactics.
Our panelists include:
Whether you're starting up or scaling up, this panel conversation is for you. We'll be diving deep with these smarketing leaders on topics including:
What sales reps and marketers actually want
Why content is everything (and what kind of content works best)
The changing role of marketing in support of the client journey
The most common friction points between marketing and sales (and how to solve them)
Being an effective revenue leader: what your team needs from you
Smarketing pitfalls, disasters and lessons learned
As an attendee of this session, you can expect a candid, pull-back-the-curtain, authentic conversation – with ideas that you can put into action right away.
See you there!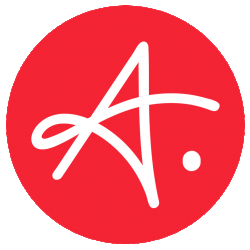 Latest posts by Authentic Brand
(see all)