I knew when starting Authentic Brand that I wanted two of our core values to be generosity and humility. I envisioned creating a peer community of fractional CMOs who generously share their resources, learnings, and experience. A humble peer community that would lay down its armor before every group meeting so each member could be authentically vulnerable and transparent: traits that would not only help ourselves improve and grow but also our clients.
This vision has since come to fruition, and the strength of the Authentic Brand peer community exceeds expectations every day. Clients have learned that they get more than a solo independent consultant when they hire an Authentic Brand Fractional CMO. They get the collective expertise of senior-level marketers with diverse experience across a variety of business models and industries, including B2B, B2C, and channel marketing for professional services, technology, finance, healthcare, consumer products, construction, and more.
Our fractional CMOs trust and respect each other, and generously and humbly help one another. We call the power of this community our mindshare, and it's part of everything we do.
The value of the Authentic Brand peer community
When clients hire an Authentic Brand Fractional CMO, there are more people connected to the work than just the assigned fractional leader. The entire Authentic Brand peer community, which includes the other fractional CMOs as well as our ally network partners, play an active role in the client's success. The peer community supports the fractional CMO in their thinking, strategy development, and problem-solving, and holds them accountable for delivering impactful solutions.
This additional layer of support and accountability from the peer community is unlike the experience of working with a traditional staffing or recruiting firm that identifies an independent marketing consultant, places them on the client account, and then moves on to filling the next role. We build a connected team around the fractional CMO, fueled by our mindshare, to deliver significant value to the client and ensure we achieve measurable results.
One of the many added values of the peer community is the cross-industry experience that exists in the mindshare. This collection of diverse industry experience enables our fractional CMOs to bring ideas gathered from other verticals and push clients to test new strategies and tactics. This innovative thinking helps our fractional CMOs look at things through a different lens and brings fresh, creative ideas to differentiate products and services and create breakthrough growth.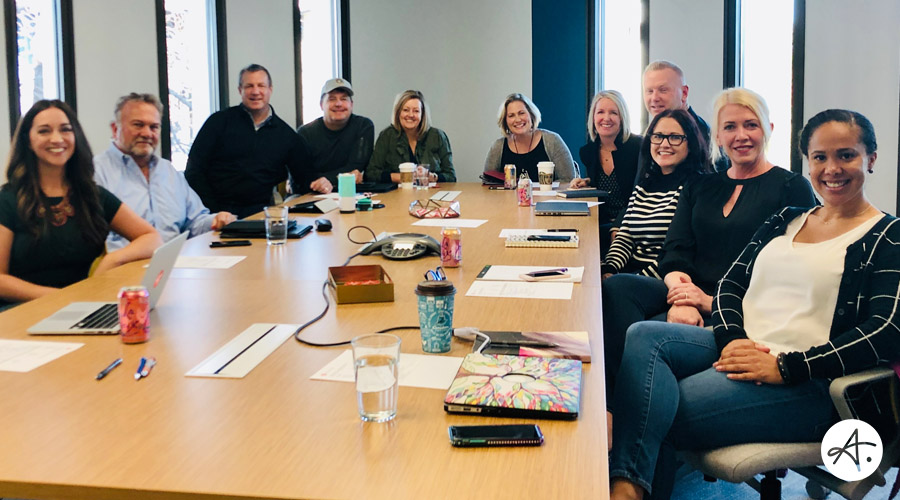 Activating the Authentic Brand peer community
The peer community isn't just a nice idea we tout in our marketing. It's woven through everything we do so that our clients benefit from our mindshare. Below are key ways we activate the Authentic Brand peer community:
1. Peer review of strategic plans
We encourage our fractional CMOs to present their drafted strategies to other members of the peer community before presenting them to clients. Peers ask challenging questions, poke holes in the plan, and ensure the fractional CMO considers different perspectives. Ultimately, peer reviews lead to stronger work for our clients.
Another benefit of involving the peer community in client work is that it creates an important redundancy in resources. Multiple marketing leaders are connected to the client business and understand its stakeholders and strategy. In the rare event that the assigned fractional CMO needs to take a personal leave of absence, or isn't the right fit for the client, there's backup or support that can seamlessly step in to help while maintaining momentum. This stability of resources isn't possible when hiring an independent marketing consultant without the backing of a peer community.
2. Monthly peer learning and collaboration sessions
Our fractional CMOs attend two to three learning and collaboration meetings each month. In the first meeting series, the fractional CMOs get together to share successes, work through challenges, and brainstorm solutions. The CMOs bring real client problems to each meeting and leverage the power of the mindshare to solve them.

During the second meeting series, we bring in third-party specialized marketing experts (our ally network members) to educate the fractional CMOs on marketing trends or technology. These recurring learning sessions help the CMOs keep pace with what's happening in the marketing landscape so they can successfully advise clients on when it's time to adapt and embrace new practices. 
3. Facilitation during quarterly workshops
Marketing Traction is the methodology we use to help clients build strong marketing disciplines. The methodology includes a regular cadence of meetings and quarterly workshops to keep teams aligned, accountable, and focused.

Our initial Messaging Workshop engages an individual from our peer community to bring an objective perspective. This person serves as the workshop facilitator to elevate all voices in the room and ensure the fractional CMO can participate as a member of the client's marketing organization. The facilitator is also a senior-level marketer who can help hold the fractional CMO accountable for making decisions that are future-minded and strategic. 
4. Curated network of marketing service partners
Our clients need access to vetted talent that can help them execute on the various aspects of their marketing strategies. Authentic Brand has a highly curated and growing network of marketing service providers, which we call our Ally Network.

This network includes independent consultants and small- to mid-sized agencies that are experts in their particular area of practice (e.g., digital marketing, design, development, content). The Ally Network is an important extension of our mindshare community because it brings specialized expertise to our fractional CMOs and clients: quickly, flexibly, and with the confidence of a trusted referral.
5. Ad hoc informal meetups
Perhaps the most rewarding part of watching our peer community take shape is seeing our fractional CMOs getting together outside of our formal meeting structures. They seek one another out for ad hoc brainstorming sessions, to attend industry networking events, and share helpful resources. Our fractional CMOs are strengthening the power of our mindshare on their own time and on their own initiative.
We're eager to continue nurturing the Authentic Brand peer community as it grows with the addition of new fractional CMOs and an always-expanding network of agencies and independent consultants. We look forward to continuing to develop creative solutions to help our clients benefit from the powerful, passionate mindshare of our peer community.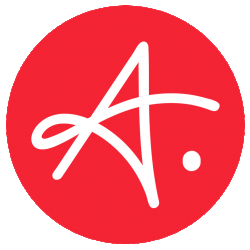 Latest posts by Authentic Brand
(see all)