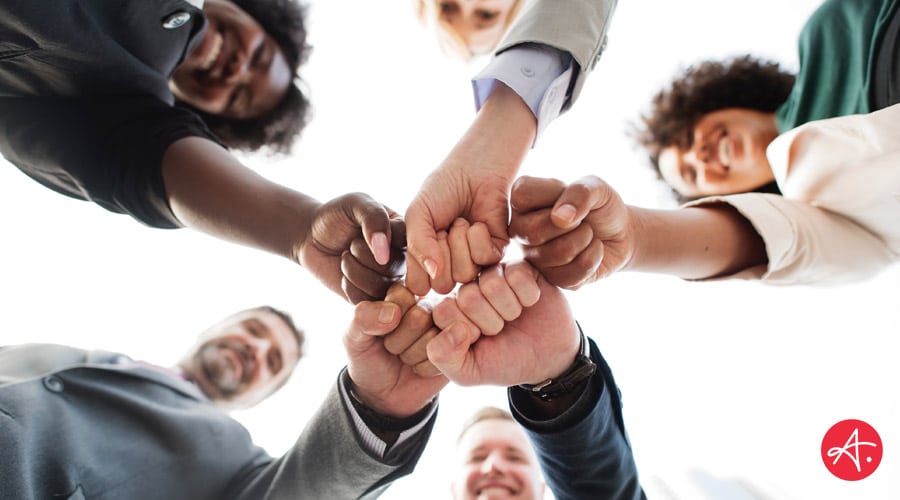 My job allows me the unique opportunity to speak with five to ten small business leaders per week. When you get the chance to connect with this many leaders you start to gain valuable insight into what concerns are top of mind for folks who are running successful businesses.
As I ask questions about their business, we always get to the topic of marketing (probably because that's what I'm there to discuss). Most of the time, the conversation about marketing goes something like this:
"We don't currently have anyone leading marketing. In the past we've tried some things, but I've never been very convinced that they worked very well. We haven't had a great way to measure impact. I believe our company could benefit from marketing, but we haven't proven that we're able to do it well, or strategically, in the past."
Does that sound like your organization? If so, we would say that you're committing random acts of marketing.
In these situations, the marketing leadership responsibility is usually falling on the shoulders of the owner/founder/CEO/President or the head of sales. When trying to solve this problem, whomever owns the marketing function usually takes one of five approaches to the situation, all of which have their challenges:
1. Keep doing things the same way

.
While this doesn't fix the problem, it can feel safe, since it isn't overtly risky. We understand. Change is hard, especially when you're outside of your comfort zone.
2. Outsource the marketing to an agency

.
Most leaders who have done this feel that they spend a bunch of money but don't have a clear picture of what they're getting in return. Small businesses often don't get the attention they need from the agency and feel that they've lost control of their brand. Too little value and too much spend usually leads to disillusionment and disengagement.
3. Hire a bunch of point solution contractors

.
You get a web person here, a social media person there, a PR firm over there, and a graphic designer too. All of these people are talented but it's still up the internal marketing owner to drive the work product and doesn't create a scenario where there's coordination or strategic integration between the contractors. This can create a situation where the right hand doesn't know what the left is doing, resulting in wasted money, inefficiency, duplication of effort, and lack of unifying strategy.
4. Hire a full time VP or CMO

.
This is a great option for businesses who are ready to really commit to marketing leadership. But it can be very challenging to find the right candidate. Once you do find that person, it's a $200K+ hire. For a lot of small businesses, that's a difficult and risky road to venture down, especially if you don't feel fully confident that you know how to clarify, screen, and hire for the role.
5. Hire an interim marketing leader

.
Hiring someone for a short-term engagement gives you the benefit of keeping costs down while you keep marketing execution moving and further define your eventual full-time role. Many "interim CMO" or "augmentation" agencies have a large database of marketing talent, but lack process and systems to effectively onboard and support the contractor in their role. Issues crop up when the short-term marketing leader takes a long time to get up to speed, lacks the clout to bring about change in the organization, has only their individual experience to lean on, and/or is distracted by other client engagements.
While an interim or short-term CMO can provide a stop-gap during a leader's absence, it is often less effective for emerging growth organizations. Why? Because marketing – more than most business functions – takes time. The average B2B marketing strategy will require six to twelve months to demonstrate meaningful revenue impact. In these cases, an interim leader could prove to be more disruptive than helpful in moving the marketing program forward with clarity and longevity.
There are pros and cons to each of these approaches. Where each of these options fall short is that they only address the marketing need from one angle: providing the person, or individual talent.
After working with many small businesses, we've discovered that the secret to moving beyond random acts of marketing to sustainable success requires a two-pronged approach: Process and People.
PROCESS
We begin every new client engagement with a workshop that is designed to home in the messaging of the organization and create alignment with all the stakeholders in the business. Having messaging that is unique, differentiated, succinct, and clearly communicated internally and externally should be the starting point for all organizations looking to improve their marketing efforts. At Authentic Brand, we use a Messaging Traction Framework™ to succinctly capture the brand purpose, personality, and differentiation to create a core narrative: a foundational element of any marketing strategy.
The Messaging Framework is then integrated with a 12-month marketing plan: the Authentic Marketing Roadmap™. Each of our Fractional CMOs are trained and certified on our Authentic Growth Methodology™, and are experts at leading and documenting the marketing strategy, as well as leading day-to-day execution. They are supported through our ongoing quarterly planning workshops, which bring key stakeholders back together to review progress and align on priorities going forward.
Of course, you won't know how to adjust a plan to meet the needs of the business if you are not measuring the revenue impact that marketing is making within the business. Determining up front which metrics matter, deciding how you will account for them, and then systematically monitoring the results are key components of the process. Our Fractional CMOs lead a weekly cadence meeting with revenue stakeholders to drive metrics visibility and coordinate key collaboration points that support sales and marketing alignment.
By mapping out a long-range plan and executing in an agile fashion, business leaders are able to feel confident that marketing is moving beyond random acts of marketing and becoming a strategic driver of organizational growth.
PEOPLE
No plan brings value without someone to put it together or to ensure that it is followed. Having a marketing leader in place who has created success in the past is the second vital component of bringing about change in the marketing function.
When you work with a seasoned professional marketer who has led teams, had P&L authority for marketing, understands modern marketing practices, and knows how to get results, you begin to realize that marketing is more about science than art.
Having someone immersed in business, representing your brand to the world, with a long-term commitment to the organization is what you need in order to be successful.
THE AUTHENTIC BRAND DIFFERENTIATION
Authentic Brand's Fractional CMO™s help you confidently take the next right step to build revenue.
If you're looking to accelerate the growth of your business, and have struggled with any of the five traditional approaches, contact us. I trust you will find that our approach for combining refined process with the right person will be a win for your organization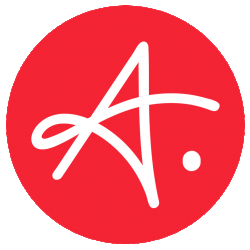 Latest posts by Authentic Brand
(see all)