Business owners and marketers around the world agree on one thing: Marketing tends to be one of the hardest areas to focus and scale when growing your business. Whatever stage your company is at, this doesn't seem to change. For example:
When you're just starting out the question is, How do I tell people about my business?
As you grow, that core question doesn't change. It evolves to, How do I tell exponentially more people about my business and do so with clarity and consistency?
From small businesses to giant corporations, everyone is always trying to figure out how to find and sell to new customers. If you're not, then your business might be in trouble.
Marketing Was Easy… (Kind of) in the Beginning
When you started your company, marketing may have been as simple as letting your immediate network know you were in business. Back then, you didn't need a large number of customers to sustain it, and you didn't need a full-time marketer.
Fortunately, you've grown from those early days. You've added customers and staff and evolved your marketing budget and programs. You've created more marketing activity, but are those activities strategic, sustained, and measurable? Because that's what you will need to move your business to next-level growth.
How Do You Take Your $5 Million Company to $50 Million?
If you're asking this question, you're no longer in the days when a few key people can run your entire company. You need strong and experienced leadership in every department, including marketing. You need someone to align your team, manage your resources, and make sure all of your efforts are contributing to your overall business goals.
The challenge is that you may not be ready to hire a full-time CMO with the salary, bonus, and benefits commitment that the role requires. But, hiring a full-time senior leader is not your only option. A fractional CMO could be what you need to bridge the gap from where you are to where you'll need to be to hire a full-time CMO.
How Can a Fractional CMO Help You Reach Next-level Growth?
Everyone loves to talk about reaching next-level growth and exceeding business goals. But, how do you actually get there? Let's take an inside look at three ways a fractional CMO can improve your marketing program and help you achieve next-level growth.
1. Creating alignment through a strategic, executable plan.
"Give me six hours to chop down a tree and I will spend the first four sharpening the axe."
Abraham Lincoln
Lincoln's quote emphasizes the importance of good preparation. If you want your business to reach its goals, smart planning is the key. That way when you do finally swing the metaphorical ax and get started, your marketing efforts will have a bigger, more profound impact.
All of Authentic Brand's fractional CMOs use the Messaging Traction Framework™ to bring alignment around the external voice of the organization. This helps in two ways. It ensures that your messaging is truly unique, and it's a real differentiator for your brand. It also adjusts your messaging from a "what" message to a "so what" message, which better connects with your audience's needs, pains, and values.
With the Messaging Traction Framework™, you avoid swinging and missing your target when you take your ideas to market.
Our fractional CMOs also use the Authentic Marketing Roadmap™ to keep everyone aligned around the objectives that you're executing against. This concise 12-month marketing plan (executed and measured in 90-day intervals) eliminates confusion for your marketing team and creates clear expectations for leadership so that everyone's on the same page.
2. Taking on accountability with the leadership your team needs
"The task of the leader is to get their people from where they are to where they have not been."
Henry Kissinger
Without proper leadership, it's unlikely that your team will be able to implement the marketing strategy needed to reach your business's goals. In order for your marketing plan to work, someone needs to be accountable for implementing and ensuring the plan's success.
Authentic Brand's fractional CMOs step in and provide the leadership your team needs to succeed. They aren't just another consultant. These CMOs are a part of your team, in the trenches with you every week, and just as invested in the success of your marketing plan as you are.
3. Ensuring execution by leveraging regular reviews and an extensive network
"Time and money are your scarcest resources. You want to make sure you're allocating them in highest-impact areas. Data reveals impact, and with data, you can bring more science to your decisions."
Matt Trifiro, CMO at Vapor IO
You shouldn't have to guess at how your marketing efforts are going. In fact, guessing will waste your business's money on marketing efforts that don't have an impact or move the needle on your marketing strategy.
Authentic Brand's regular review process promotes alignment, accountability, and implementation for your whole team. During our 90-day review, we bring leaders together to examine what's working and what's not. We also plan what needs to be done in the next 90 days and assign ownership to new initiatives.
Our review process enables us to take three continuous steps: action, assessment, and adjustment. It also helps us create organization-wide alignment and provide insightful strategies that help your team truly achieve their marketing goals.
Are You Ready to Take Your Company to the Next Level of Growth?
Everyone wants to take their marketing to the next level. But not everyone has the vision to make decisions that will get them there. In this article, we've analyzed how an Authentic Fractional CMO™ can help you create alignment, give marketing the accountability it needs, and give you a pulse on your marketing's progress.
To take your company to the next level, you have to be bold. Contact Authentic Brand for a consultation if you're ready to go from $5 million to $50 million and learn how a fractional CMO can evolve your marketing program.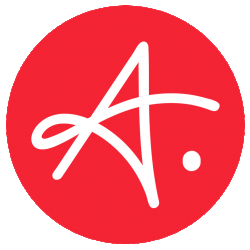 Latest posts by Authentic Brand
(see all)