Take it from someone who's been there, done that in B2B marketing: The more things change, the more they stay the same. This idea is one of the reasons I've set out to build my business, Authentic Brand, to help B2B leaders and marketers guide their brands and teams – consistently, intelligently, and authentically – through whatever comes their way. Because, though change is fast and constant, one thing remains true: it's always been about the customer relationship.
For nearly twenty years, I've lived, worked, and even managed to play a little through many cycles of evolution in the B2B marketing scene. I've built and managed internal marketing teams and programs, consulted to small, mid-market, and enterprise organizations, collaborated with global partners, and played the role of individual contributor within a highly-matrixed organization. I've represented services, products, and value-added services for products. I've deployed campaigns across industry verticals. I've architected and integrated more technology, and wrangled more data, than I would have dreamed possible when I entered the field of marketing.
It's been quite the ride. Anyone who has been in B2B marketing – particularly in a high-growth business or high-speed industry – for any substantial time is either an adrenaline junkie, or is suffering an extreme case of frequent directional change-induced whiplash. I understand. I can't remember a time in my journey when there hasn't been the pressure of what's next, or (more often) what we already-should-have-been-doing-yesterday.
I also can't remember a time in my career – whether working in a start-up, a venture-backed firm, or a large enterprise – when I had enough budget or resources to accomplish everything that I believed we needed to do. And I know I'm not alone in that experience. Most B2B marketers I speak with are feeling pressure to move faster than they have the resources to support.
Sometimes that pressure comes from inside, from leadership expectations and growth targets, which – realistic or not – will be the ultimate measure of your success.
Sometimes that pressure comes from outside, from the conferences, webinars, blogs, and other expert content and advice: promoting every conceivable strategy, platform, and program that you must layer into your execution in order to be a modern marketer and generate (always more) leads, pipeline, and ROI.
So, you push forward. You add new platforms, and learn new ways to drive engagement. And every new campaign or channel requires content. Lots of it. So you produce. And produce some more. You stretch your limited resources as far as they can go, cranking as fast as you can to meet the demand of your programs. Quantity grows, and quality suffers.
While marketers feel the burn of running full-tilt on the production treadmill, customers experience pain in another way. They are overwhelmed by the volume, the noise, the same-ness of all.the.content.out.there. Eventually, they begin to tune out and opt out. Because your stakeholders aren't looking for more. They're looking for more value.
And this is where, despite it all, some things never change. Because B2B has always been about creating value and delivering a superior customer experience. This is how you win customers, and this is how you keep them over time. And it's from this timeless perspective that you can face – and even embrace – the changes that come along with advancing technologies and engagement strategies.
You don't have to do it all (and you really shouldn't). But whatever you do must be done with authenticity, with intelligence, and with consistency. This is how you build your brand, deepen relationships, and ultimately grow your business.
So, take a breath. Keep moving ahead through change, but pace yourself with purpose centered on the superior experiences you will create for your customers. And if you're not sure exactly where to start in that process, or how to take your strategy to the next level, we can help. Connect with us here.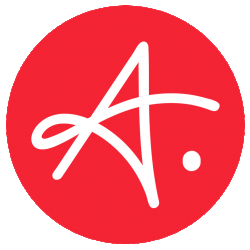 Latest posts by Authentic Brand
(see all)