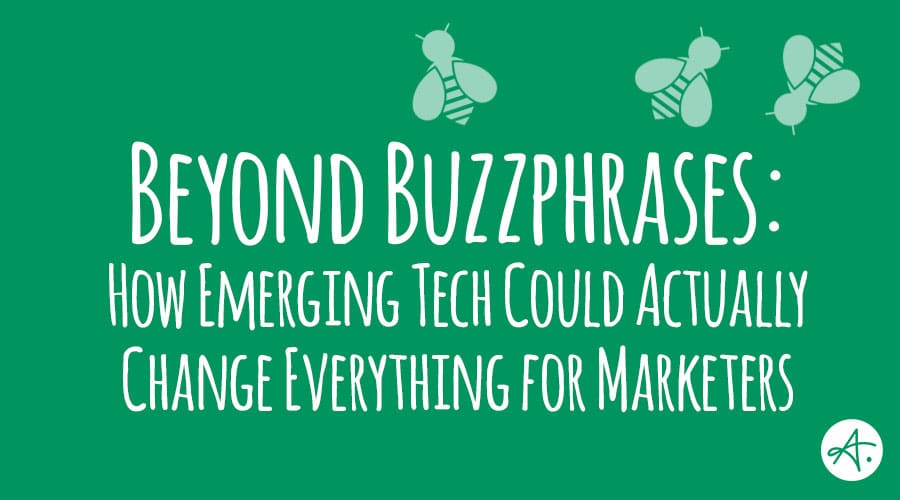 For the past several years, there's been plenty of buzzphrase mania around topics such as IoT (internet of things), connected devices, big data / deep data, artificial intelligence, cognitive computing, machine learning, and virtual / augmented reality. And while many of these concepts may still feel abstract and fuzzy, these emerging technologies are taking tangible shape right now in many businesses. In fact, new research just released by Forbes today, based on Salesforce's Fourth Annual State-of-Marketing Report, shows that:
Markers plan to increase use of artificial intelligence by 53% in the next two years; and

Internet of Things (IoT) / connected devices will see a 34% increase in the same time period.
Before I go any further on this topic, I'll confess that I'm not a technologist. My views on this topic come from my perspectives and experiences as a marketer who has spent the greater part of my career in and around the tech industry, and leveraging technology to build marketing capabilities. I'll be the first to admit that I don't always understand the intricacies of how emerging technologies work, but I can usually understand why it matters. And advancements around data and customer interactions matter because currently, many marketers are struggling in these areas.
We live in a world that is changing quickly for buyers and for the brands that seek to engage them with increasingly personalized, relevant, timely, and compelling experiences. Buyer expectations continue to grow, while attention spans wane amidst the white noise of look-alike, uninspired messaging and touch points.
Marketers are drowning in data: juggling the tug-of-war between production and strategy. It's humanly impossible to extrapolate insights from all the potentially relevant data sources, external and internal. Add the pressure of light speed campaign production, and the result is that we're operating with surface-level intelligence and producing volumes of content and touch points that don't consistently match customer expectations.
Salesforce's report summarizes this reality well:
The gold standard for delivering a personalized customer journey requires that each interaction builds on and is contextually aware of every antecedent customer interaction. However, with more data and channels available than ever before to engage a customer, marketers are having a difficult time unifying data and gaining a single customer view needed to deliver on this vision.
Emerging technologies open a world of possibilities for personalizing brand experiences at scale, and with intelligent, real-time data to inform strategy. According to the Salesforce report, high performing businesses and marketing teams are out in front on adoption of these solutions. Here's a visual from the report, showing predicted growth categorically over the next two years:
But what about for the smaller business? For companies who don't have enterprise marketing budgets or departments?
As advisors to mid-market B2B businesses, Authentic Brand finds value in looking at how large corporations are leveraging emerging technologies. Market-leading brands, often B2C, tend to be early adopters of tech for marketing. These companies have the budget and pressure to innovate quickly: It's in their DNA to experiment to find competitive advantage. In their pioneering of new tech, these companies often define and refine ideal business use cases. Over time, the experiences they create for B2C buyers trickle down and influence B2B customer expectations. And eventually, the technologies become scalable and affordable for smaller businesses.
So, to all the marketers out there who are drowning in data, and who wish they had real, actionable intelligence to guide their programs: it's coming. It may take a few more years to materialize, especially for smaller businesses, but these emerging solutions have the potential to move marketers from tactical producers to visionary leaders and cross-departmental strategists. And that changes everything.
I recently had the opportunity to participate on a panel of business leaders discussing inbound marketing. The post is one part of a blog series based on that event, providing my expanded perspective on the questions discussed. Watch the full event recording here.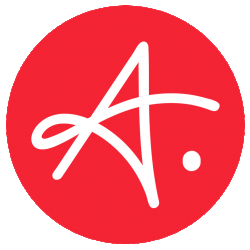 Latest posts by Authentic Brand
(see all)