How to Overcome Random Acts of Marketing
Our founder and CEO, Jennifer Zick, was recently the featured guest on the Dynasty Leadership Podcast, with host Todd Eberhardt.
In this episode, Jennifer shares how a fractional CMO can help revitalize your business when you're in the middle of the growth stages. She offers a seven-part framework to help break out of any marketing funk you might have.
Listen to the podcast
Key Takeaways:
[2:20] A little bit about Jennifer and her business.
[2:50] For a startup, what are the core executive roles in the very beginning?
[5:10] When does it make sense to hire a fractional CMO?
[9:50] There are seven key steps to reaching authentic marketing growth.
[15:00] How does Jennifer stress-test a company's ambitious marketing goal?
[18:00] After setting clear goals, it's about setting clear priorities.
[22:15] What do you do when a more dominant and aggressive competitor steps in and is stealing all of your business?
[27:40] How do Jennifer and her team think about marketing strategy?
[29:55] What is a lead? It's important you define it clearly.
[34:20] You should be thinking about your organization like a baseball team.
[38:40] You need to track all of your marketing outlets!
[41:50] Don't guess at how to build a marketing team.
[45:00] Jennifer would love to get in touch! Reach out to her on LinkedIn!
Mentioned in This Episode:
Email Todd: Todd@Dynastylc.com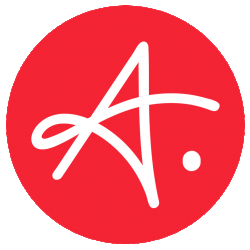 Latest posts by Authentic Brand
(see all)