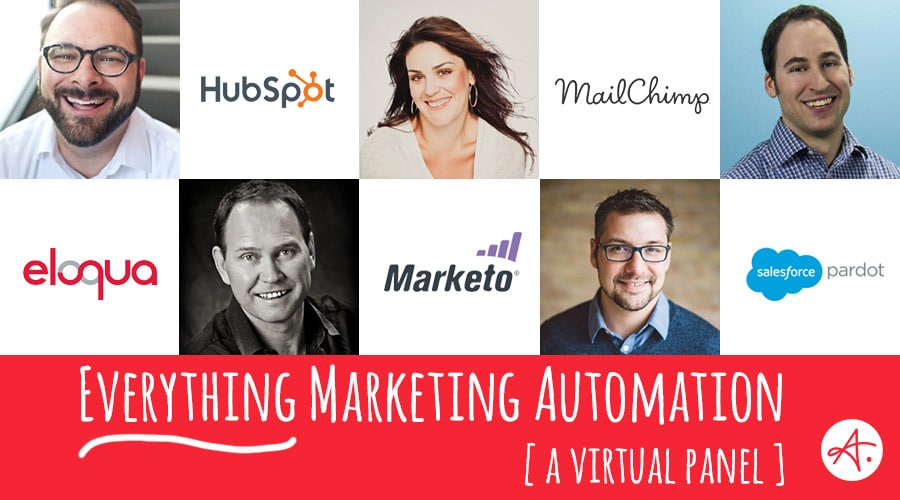 What do you get when you pick the brains of five digital marketing experts, representing partnerships with some of the most popular martech platforms on the market? You get everything marketing automation: the good, the bad, the ugly, and a whole lot of wisdom gleaned from the trenches.
Welcome to Authentic's first "virtual panel": a Q&A exchange with five leaders in the Twin Cities digital community.
These business leaders know their stuff, and together represent several decades of digital experience, supporting businesses of all types, sizes, and industries. Best of all, these panelists are good peeps. I know each of them personally, and have worked with all of them in one capacity or another. It's my pleasure to bring you their perspectives here, and as any good moderator, I'll limit myself to simply asking the questions. (If you want to hear my perspectives on this topic, you can check out a couple recent blogs here and here.)
Now, let's get this party started! Allow me to begin by introducing our panelists (subsequently referred to by first name in the conversation that follows):
Q1: What do you think is the biggest misunderstanding that companies have about marketing automation?
(BRENDON) At the most basic level, a lot of business owners still don't know what it is. Others think it's limited to lead nurturing with email workflows. For those that do understand everything marketing automation entails, we still find that they're naive or unrealistic about the amount of work it takes to get it up and running and monitor performance. Then rarely, if ever, do we come across a company that gets it, understands the full commitment, and uses data to inform their decisions or make improvements.

(RYAN) Time and time again I run into people who are sad and disappointed by their marketing automation results. I ask them what were their goals and what process were they trying to automate? I usually get a blank stare with a response of something like, "Well, marketing!" and, "We needed more leads." Okay great! But were you trying to scale a process that's currently working?   ….. Silence.

The most common misunderstanding I run into with marketing automation is that it's some sort of system that fixes bad sales and marketing. The reality is: marketing automation is not a robot that magically churns out leads, and it's never, ever a replacement for bad process. Sadly, too many companies get dazzled by some really flashy marketing from martech providers and end up disappointed because they should focus on their strategy and process first before jumping to technology.  (See more about this topic in my recent LinkedIn post here.)

(ADAM) Too often, business leaders see fantastic demos or videos from the various technology providers and come to believe that the technology itself is the answer to all of a marketers' problems. Technology is no doubt an important piece of the puzzle, but companies must realize that the technology alone isn't the answer.  

Marketing technology must be supported by a sound strategy with a clear focus on delivering value to an audience throughout the customer journey, and a plan to achieve that vision. Additionally, companies must empower their people to dig into the tools, learn new skills, and try new things. Successful programs aren't built overnight.  Programs may fail, but the team will learn, and campaign performance will improve with every new insight.  

(TRACEY) Eloqua, Hubspot, Marketo, Pardot, and others; kudos to these marketing automation companies for selling what seemed to so many marketers as a magic silver bullet. The reality is, there is no silver bullet.  You don't just turn on your marketing automation platform, see leads start instantly flooding in and your business growing exponentially. It takes a plan, analysis, and iteration on a constant basis; making tweaks based on the data your platform is collecting.

The technology itself is just the beginning of a marketing automation program. You also need a database of targets and a content portfolio that you can leverage on the platform to start to engage. Then, based on the data, you need to build flows that are personalized based on the action that they took, or didn't take. You need to review the data and regularly report the movement in metrics – with a focus on one percent improvements at a time. You need to understand what goal you are trying to hit for sales and get real time feedback on the leads so you know how to best deliver quality leads that sales can convert.

Marketing automation is an amazing strategic tool that can change how you market. It won't however replace a great product, tight process, or grit.  Don't do it too early or it will be a waste, don't do it too late or you'll miss out.
Q2: What are the greatest benefits to working with a marketing automation consulting / agency partner? When should businesses consider a partner vs. building a team entirely in house?
(BRENDON) Agencies give businesses direct access to experts across a variety of marketing disciplines right away, rather than having to prioritize which key hires can be made over time, as budget allows. It gives businesses more flexibility and typically allows for a quicker ramp up as the agency partner has done it before and has a process to do so efficiently.

(RYAN) I wrote about this topic recently in a blog post here. There are a couple of big benefits to working with an inbound partner. First, the benefit of experience. Partners gain experience across a diverse set of industries and learn to optimize process. They know what works. Working with someone who has been in the trenches gives you a competitive advantage compared to starting at zero.

Then there is the benefit of comprehensive planning. Most consultants start by putting together a plan. What they will work on every month. That's not to say the plan won't change based on data and insights as prospects interact. But often, planning and the process can be a struggle for most organizations. Knowing that there is a set of monthly activities develops a cadence and consistency crucial to the success of marketing automation.

(MIKE) You really should consider working with a MA consulting partner even before bringing on a MA platform. There is a certain amount of strategy and change management that needs to happen within an organization in order to make MA truly successful. Find a consulting firm who understands all facets of the marketing automation is very important. That includes sales and marketing alignment, service level agreement (SLA) creation, lead routing, and organizational governance in addition to implementation, CRM integration and ongoing support. Finding the right partner to walk alongside your organization can often mean the difference between success and wasted time and money.

(TRACEY) Marketing automation is a relatively new concept. I've read that only 5% of companies use marketing automation and only 20% of them come close to exhausting the depth of features. Because of that, the answer isn't vice versa, it's both.

Consulting partners are the difference-maker in getting businesses implemented, trained, and supported.  The best partners will also show you how to leverage the components that are right for your business and keep you up to date on new features that you should be looking into leveraging. They help marketing teams go from novice to experts – supporting more complex automation techniques that could take a beginner months to put in place.
Q3: With more and more agencies and consultancies offering digital services, there's a huge range of expertise and pricing models on the market. What is the best way for companies to find a partner that is well-matched to their business, and offers the right level of expertise, at the right price point?
(TRACEY) Let's be honest – marketing automation technology is not an inexpensive undertaking, and neither are the services of the partners that support it. The type of team you have [in-house] and the level of expertise they bring to the table has a huge impact on choosing the right partner, and how much you'll pay.  Technical implementation, content, data analysis, campaign planning, messaging…How much help do you need in these areas, and for how long?

Once you determine where you have gaps and for how long you need support in those areas, you can put together the priority requirements. The [technology] platform provider you choose should be able to direct you to a list of their partners.  Based on your priority list, you can select from among partners that have matching expertise. Look for partners with flexible pricing models who can ebb-and-flow based on the needs of your team and budget.  They should be talking about up front scope and project work, transitioned through phases to long-term support and troubleshooting. Don't forget to ask for references to help validate that you've made the right choice.

(MIKE) There are all sorts of agencies that exist in the space. They range from traditional agencies who have picked up marketing automation as one the myriad services they offer, all the way to traditional Systems Integrators who focus simply on implementation. While there is no perfect consultancy out there, try to hone in on your top two or three needs: Do you need a lot of help with digital strategy or change management? Do you need creative services? Do you have a complicated integration you need to tackle? Your top needs should drive the type of agency you work with.

Once your top needs are figured out, make sure you pick an agency that demonstrates expertise and gives you peace of mind that they know what they are doing. Areas to evaluate: How long have they been doing this? How many clients do they work with? Do they work with clients that are more sophisticated than you are (so they can help you grow in your sophistication)? How many certifications do the they have? This kind of qualification can help ensure you aren't having to hire someone else down the road to fix all the issues created by a firm that didn't know what they were doing.

When it comes to price, obviously the cost is always a factor. I do caution people to not focus on solely on price. You do get what you pay for. I have seen far too many people take the "Spirit Airlines" approach because they were driven by the price per hour. In the end, they were very unhappy with the process, got nickel-and-dimed the whole way, and swore they'd never take that trip again. Find the right agency for your business needs. Sometimes that costs a little bit more. The extra expense is usually worth it.
Q4: Just 10 years ago, there were only a handful of email and marketing automation tools on the market. Today, there are hundreds of tools that have similar or overlapping functionality. Where and how should businesses begin to assess the best tools for their needs? And what business requirements are foremost to that decision?
(ADAM) The first thing that companies should do is outline what is most important to their business. Is it a powerful, scalable platform? Reputation for success? Ease of use for the end users? Flexible, dynamic data model? Specific marketing channels or messaging features? Understanding the must-have requirements will be critical in narrowing down vendors to a small group of finalists. 

(MIKE) I actually wrote a blog on this very topic recently! There are a mind boggling amount of MarTech and AdTech tools on the market. Every day our inbox is a barrage of the next "up and coming" technology solution vying for our attention. But at the end of the day, there are some tools that are fundamental and others that are nice to have add-ons. Focus on getting the fundamentals right, and using them correctly, before moving to an additional nice to have. Here are the tools I think are fundamental for a modern digital marketing team:

CRM

Marketing Automation

CMS

Social listening tool

Webinar tool

Customer engagement/Advocacy platform

Beyond these, most things are nice to have add-ons.

(RYAN) I advocate for crafting a marketing tech framework that's aligned to personas and customer journeys. Why? Because they are aligned to business goals driving the who, what, why, and how of an organization work in reaching and engaging.

The reason I advocate for documenting some sort of framework is so you don't end up with redundant systems and functions in your organization. Before you know it, you have three or four email platforms, maybe a couple different CRM-esque systems, each with a form plugin on your CMS and a landing page generator.  No one knows where all the data is going, and no one is centralizing any of it to make any sort of meaning for sales or marketing.

As a first step, map out how people get to you, the steps they go through in your sales process, and make sure everyone across the organization is on the same page with that process. Then highlight areas where automation can help, which systems need to interoperate with each other, and lock it in. 
Q5: What advice would you give to businesses about the "total investment" of building a content and marketing automation program? What should they be thinking about beyond the cost of the technology itself ?
(BRENDON) The cost of the software is a drop in the bucket compared to the full investment in inbound marketing. Aside from just the various skill sets needed to execute on an inbound strategy, it takes a lot of upfront work to get started:

researching and understanding your buyer persona(s)

mapping out and developing the content they'll want throughout their buyer's journey

determining the timing and process for the hand-off to sales

setting up all of the marketing automation components

training/educating sales people on the CRM to close the loop

Businesses have to be committed and patient because there's no instant gratification and it takes constant iterations to get it right.
Q6: For businesses who are established with inbound programs and tools, how do you see these brands taking marketing automation to the "next level"?
(ADAM) Brands should ask themselves this question: What opportunities exist to enhance the customer experience across our most important audiences? Where are the opportunities to create additional value for your most important customers? Very few companies would give themselves an A+ rating on their marketing automation programs as it relates to their customer journeys across the entire revenue lifecycle. Opportunities for enhanced engagement always exist. And even when opportunities for new messages or campaigns are running thin, content for existing campaigns can always be optimized.

Do you run monthly A/B tests on their most critical campaigns to identify opportunities for improvement?
Can your messages be more targeted or more personalized?
Are there opportunities to automate communications in operational processes related to sales or service channels?

If the answer to any of these questions is "yes" then there's opportunity for improvement and work to be done!

(MIKE) The idea of creating a Center of Excellence (COE) is a hot topic that we're hearing a lot about lately. Usually the discussion begins with the realization that there needs to be some sort of governance around what's allowed and what's not. We recommend starting with a COE committee that's comprised of stakeholders from across the organization – marketing, sales, legal, customer support, etc. This team sets the rules for who can get what level of access, how change requests will be handled, how to set up foldering and naming conventions, etc. Basically, how do you ensure everyone is playing within the rules and no one is going rogue.

Once organizations reach a level of sophistication with their COE, they begin to tackle bigger issues. The discussion turns from "setting the rules" to system optimization, evolving business process, inter-departmental strengthening and customer experience improvement.

Establishing a COE early, with the right stakeholders, is something every organization should consider. When you get everyone on the same page and make decision to improve process and improve the way the organization interacts with customers can quickly become a strategic advantage over your competitors who haven't even thought about walking down the COE path.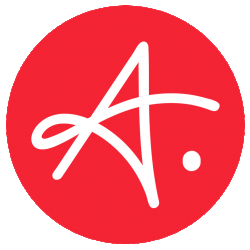 Latest posts by Authentic
(see all)