By the time I'm meeting with a business leader, it's because he or she is ready to invest in strategic, proactive marketing. Most often, the business has grown steadily through a sales focus and a bit of marketing "here and there" (with no clarity on what works or drives ROI). But now the business is at a point where sustained growth will require new approaches to pipeline development. It's time to invest in building a modern marketing team and program, focused on demand generation and expanded engagement.
If this story sounds familiar, then this is a pivotal moment for your business. You are preparing to go to market at scale and through new channels. You'll be connecting with established audiences in new ways, and engaging prospects that aren't familiar with your brand or offerings. The question you need to ask yourself now is: Do you have the right foundation on which to build a modern marketing program?
Before your business "turns on the marketing machinery", it's imperative that you lay the groundwork for meaningful engagement, and that all begins with crafting a message that is tailored to your buyers. It sounds easy, but if it were, most businesses would have this nailed. And surprisingly, most don't. In fact, most businesses suffer from myopia when it comes to messaging. They are simply too close to the subject matter to see objectively, and struggle to translate their value proposition in a way that resonates with the buyer.
As a result, most businesses end up with a story that looks and sounds just like their competitors. I call this a What Message: What we do, who we are, how we deliver. It's business-focused, rather than customer-focused. A What Message isn't a bad thing. In fact, it plays a critical role in creating internal alignment: helping team members see where the flag is planted, and where everyone should be focused. But many businesses confuse their What Message with a go-to-market, customer-facing story. And that, it is not.
At Authentic Brand, we serve a number of growing business who run on the EOS / Traction methodology. EOS – through its Vision/Traction Organizer (V/TO) tool – does an amazing job of helping business leaders hone their What Message. By defining the organization's "Three Uniques", internal team members agree to the qualities which – when combined – uniquely position them for success in their market. This simple exercise is powerful in creating clarity and focus, and helping business leaders avoid the distraction of shiny objects.
While the "Three Uniques" / What Message is an important starting point, it's not the end point for a marketing message. To get there, the business needs to move from a What Message, to a So What Message. In other words, the brand narrative needs to turn from internally-focused to externally-focused, while retaining all of the authenticity and clarity of the What Message, and also reflecting the values and priorities of the buyer.
I often explain it this way to clients: When a prospect or customer engages with your brand, they need to see themselves in your messaging, as if they are looking in a mirror. And you have a handful of seconds to make that happen. Most likely, your businesses engages with more than one buyer persona or influencer in the purchase cycle. Which means that your primary brand narrative (think: website homepage) needs to be both comprehensive and concise. This is where myopia becomes a real obstacle. It's often very challenging for internal stakeholders to differentiate between what they believe is important and what the buyer sees as valuable. Most businesses are trying to do way too much with their brand story, and subsequently confuse and frustrate their audiences.
The best So What Messages don't tell the whole story, but act as a hook to draw the buyer closer to your business: creating interest, curiosity, and willingness to look further. At that point, all of the benefits of a modern marketing program go to work: extending capacity and providing insights that help you nurture and deepen those relationships, gain trust, and ultimately be top-of-mind when they are ready to make a purchase.
So, what if you're stuck with a What Message? How do you work your way to a So What Message? First, I would encourage you to consider bringing an external advisor into this process – whether in a formal engagement or as an informal sounding board. Fresh, outside perspective will challenge your assumptions, and help to pull out the "golden nuggets" of the story that already lives within your brand (even if it is currently buried under corporate jargon or features and functionality!). I also can't over-state the importance of engaging your customers in this process. If you're not already asking your buyers why they choose you, why they stay with you, and even why they leave you (or don't choose you) – start now. What you discover will be central to shaping and refining your So What Message.
The following is a simple framework that we use at Authentic Brand to help our customers map from a What to a So What Message. Through an interactive workshop, we capture inputs to the following areas of the framework: Who (our target market and audiences), What (problems we solve for these buyers), How (our offerings), and Why / So What (their true motivation for buying: what we help them personally avoid or gain).
That last column is the secret sauce. It moves the message from business-focused to buyer-focused. It is what connects to the buyer's emotions and motivations, speaking to them in their own language, based on the pains they are or will be experiencing, and which you can uniquely help to remedy.
For a small business with a limited set of offerings, one version of this Messaging Framework, together with a strong brand narrative (centered on the So What), may be sufficient. For more complex businesses, with multiple buyer stakeholders and/or several distinct offerings, it is helpful to begin with an over-arching framework, and then drill down into to individual personas: identifying the specific What, How, and Why / So What for each buyer, based on their unique role, needs and goals.
Once your So What Message is in place, you'll be ready to dial up your marketing motion with confidence. You won't be guessing at your message, re-inventing the story for every campaign or piece of content, and diluting the clarity of your brand in the market. Instead, your teams and partners will have a playbook that grounds every piece of content, every campaign, and every channel with a clear and authentic story of differentiation. And that's exactly what you'll need to win in the loud and crowded space of B2B marketing.
As a parting thought, I am reminded of a former colleague of mine, who – whenever the conversation turned to digital marketing – would say, "If your message sucks, the only thing a sophisticated martech stack will do is make your message suck faster, to more people." It's true. A lot of business leaders are enamored by the idea of turning on the digital / inbound switch, and watching leads flow in. And a growing list of martech vendors have sold a lot of software based on this illusion. As a career marketer, and now consultant, I'm here to tell you that no technology can substitute for a strong story. Get that foundation right first, and then turn up the volume with focus and clarity.
For more on this topic, check out my guest appearance on The Mavericks Project Podcast: Make It Authentic.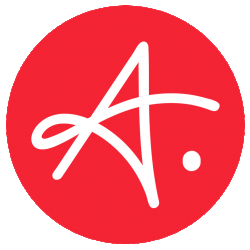 Latest posts by Authentic Brand
(see all)