"How do I get more customers or clients?" 
It sounds like a smart question, right? Because it's not asking "How do we get more leads?" but rather "How do we get more sales?", which should be the core metric of a growing business. But be careful here. We're living in an era of MORE. In an effort to reverse-engineer our pipelines, we've decided that in order to grow our businesses, we have to win more customers, by creating more opportunities, through more leads, via more engagement, accomplished by publishing more content. We've created so much (often poor quality) content that our audiences are over-saturated and overwhelmed. Our buyers don't need more information. They need more value.
The digital era and explosion of channels swung the marketing pendulum hard toward "more". My sense is that it is going to start to regulate in the other direction as businesses burn through budgets and resources without seeing meaningful growth results. The focus will move toward doing less, but doing it better, by providing value, differentiation, and meaningful customer experiences.
Secondly, getting more customers isn't necessarily the best path toward next level growth. Depending on the size and maturity of your business, the richest and ripest opportunities often exist within your existing customer base. I've watched an organization throw all of their resources toward new client acquisition, meanwhile losing sight of – and losing the business of – established customers. They won a lot of new logo deals (won the battle), but lost significant lifetime value customers in the process (lost the war). Meanwhile, all those new, exciting logos? They were shooting stars. Quick revenue, no longevity. So, be careful when you say, "We need more customers." Definitely keep building your new business pipeline. But make sure your marketing resources, budgets, and content programs are also focused on customer retention and growth.
If you are committed to growing your business, content marketing should be a key component of your strategy. But don't get caught up in doing MORE for the sake of more. Build from a customer-centric perspective, and focus on value and quality over quantity. If your not sure how to start, or where to go next, we'd love to help. Contact us to discuss how we partner to help build B2B businesses.
I recently had the opportunity to participate on a panel of business leaders discussing inbound marketing. The post is one part of a blog series based on that event, providing my expanded perspective on the questions discussed. Watch the full event recording here.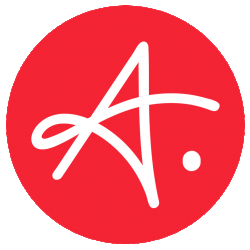 Latest posts by Authentic Brand
(see all)