These Minnesota business owners have years of experience building businesses and building brands. They have perspectives from the "been there done that" side and the "still there, doing that" side. Learn how these entrepreneurs have shaped and reshaped their go-to-market strategies and stories through stages of growth and evolution. Get a founder's perspective on marketing, brand, and maintaining focus and alignment through change. Gain real-world insights that will help you activate for today and plan for tomorrow.
Welcome to this edition of Authentic's "virtual panel" series: a Q&A exchange with three entrepreneurs who are also going to join us in a live panel discussion during Twin Cities Startup Week.  We are excited to be showcasing these brand leaders and to be partnering with TCSW to share more wisdom beyond this blog with all of you. Sign up here to join the live panel on Monday October 8th at 8:30 am!
Here's a quick virtual introduction to our panel of experts (subsequently referred to by first name in the conversation that follows):
Q1: You've all founded and grown successful companies. Think back to your earliest startup days. How would you describe your vision, hopes and aspirations for the company's brand at that stage?
(DON) That's a tough one. Since coworking was a nascent movement, and we had the first space in the region (and nobody knew what the hell coworking was!) we were mostly focused on teaching people about what it was and why anyone would want to pay for it. So, the brand message was simply that we exist. It was super organic. I think we accidentally backed into a brand identity because we were desperately trying to get people to visit for events, breakfasts, happy hours – you name it. That resulted in us sending a message that CoCo was a place where interesting and interested people come together.
(CHIP) In the early days of founding Structural there were two main states of being: 1) Unabashed confidence, and 2) Crippling doubt. A duality of opportunity – or a two-faced monster, depending on how you look at it.  Feeding our confidence was our commitment to the cause. We had a benefit of having developers on a prototype very early that became the muse for our excitement and confidence, and we also came into our business with a huge passion for company culture. Scott (CEO/co-founder) and I both saw the critical impact of having the right people on the team in the software companies we were grew previously (Me: ExactTarget, Salesforce) (Scott: GovDelivery). Because of our experiences, it was easy to get excited about building software that would help growing companies better understand their employees and unleash potential. I was (am still) confident that nearly every organization has the problem of siloed people data, so I thought "everyone will want this!"  To execute we knew we needed to raise money, hire the right team, and beginning selling like mad. Check, check, check. But, healthy doubt and paranoia ensure you get those things done — just don't let the doubt get the best of you.
(NINA) Though I didn't plan for a full-scale agency when I started the company, I never wavered from my aspiration of passionate, enthusiastic consulting for my clients. Being able to connect their personal goals and success to my work was an integral part of the founding of the agency. The most important thing for me at the time of founding, and to a certain extent now, is to be the primary source of expertise in my field.
Q2: How did your original brand vision change as your company grew? Was there a specific point when it made sense to bring in outside marketing expertise or begin building an internal team?
(CHIP) There are two ways to build a startup. The first is to have a vision, build a product and execute the plan and hope customers will want what you've built. The second is to read the customer feedback, measure, adjust, and modify your approach to what you're learning from your prospects and customers. I think many young founders think they can execute the first option (just like Google, or Facebook). But those stories are very few and far between. We pursue testing, learning and customer feedback as a rule. Testing roles, personas, verticals, messaging, and more as we bring our product to market — and adjusting our development priorities to suit.
We brought in marketing and design expertise right from the onset. Even though that is my passion and discipline, you need the objectivity and smart people challenging your approach to help you hone it into something special.
(DON) As we added locations (and particularly as we moved from our humble origins in St. Paul to the Grain Exchange) we went from a place to a concept, which existed in multiple spaces.  
Somewhere on that path, we refined our brand vision around an idea of "inspiring and enabling people to live out their dreams." Which was very much aspirational and certainly reflected the aspect of the business that got us up in the morning. That was great, but it was so grandiose that it gave us permission to try and do just about anything (e.g., camp retreats, large conferences), which was ultimately exhausting.
At the same time, the industry was changing and members were asking for more fundamental, practical things, like lockable doors and professional services. So, we refocused around an idea of productivity, which in retrospect was a bit uninspiring.
We were fortunate to be able to grow without any outside help for seven years. The turning point was the double-whammy of massive competition and the launch of our franchise business, which required a complete rebranding. So, by the time we needed outside help, we really needed it.
(NINA) Over the years, we've run many brand exercises, both internally, and frequently with outside assistance. As the company grew and became less about me and my own execution, it was vital to move away from a boutique / personal feel and more to a methodology and team approach. Clients had to know that the company itself, rather than any one individual, could exceed their goals, but that each individual was still personally tied to and passionate about the results and relationship. This is now the primary work we do behind the brand message, work to recruit, train and inspire a staff to help us build and execute that promise.
Q3: Did your brand story ever take on a life of its own, either internally or externally? If so, how did you bring it back into focus?
(NINA) Ah, this is a funny one, because it is an inverse of what you're asking here. As the brand grew, I had to realize I wasn't the brand anymore, that the company itself was Nina Hale. This was difficult and painful at times, but we got through it. In the beginning years I was 100% about the work and results. I wore a grey suit, took bumper stickers off my car and never strayed into controversial topics. As I developed personal, successful client relationships, I allowed my more *ahem* colorful self to come out. But as the company grew, not all clients knew me, so I sometimes forget that I was by default still a major representative of the brand to people who didn't know me. We've mainly peeled me out of the brand (other than the name) and worked hard to feature others on the team and an overall "we" voice. But that is just one side of the growth of the brand. The other side is the agency brand itself. In one rebranding we swung too far away from a boutique feel. We wanted to show our harder, more analytical side, the fierce side that powered the passion to be the best. But what happened is that we became downright scary, especially to prospective employees. We're now working to show that excellence and culture can co-exist.
(DON) Very much so. For the first 5+ years, our members felt a huge sense of ownership of our brand. There are pros and cons to that. Pro: people feel like it's their thing. Con: you can't change a thing without pissing people off. The early adopters never want anything to change. But of course, you have to change if you're going to grow and survive. Ultimately, we tested.
(CHIP) Our brand story isn't as clean as I'd like to to be actually. I think we're still trying to stay true to it while we bring our product to market and hire employees. I think especially the sales people out talking to prospects all day have the most difficult time staying true to the original story – since they are influenced by customer wins, and maybe even more by their losses. We use Salesforce's V2MOM planning and goal setting methodology and review this, as well as our vision/mission each quarter as a company. That helps keep what we're trying to do top of mind for every employee.
Q4: What tactics or processes have you used to stay connected with your customers and their view of your brand? How has your organization (past or present) used these insights to refine your go-to-market message and strategy?
(CHIP) Our customer success team leads monthly meetings with all of our customers and shares metrics, successes, and development needs. They also get an annual customer satisfaction survey, which is reviewed with the company. These two tactics yield ongoing feedback from customers as they share what's working, what's not, and how they want to improve. A third of our product roadmap, in fact, is dedicated to building product based on specific customer needs.
(NINA) We strongly believe in the power of in-person meetings. Since most of our clients are close, and Minneapolis is a hub airport city, this hasn't been a problem. Most of our services are also long-term rather than project-based, so we're able to build long-term relationships with our client teams, and many of them are vocal with their feedback; after all, the Nina Hale brand reflects on them as well. During rebranding projects, we have conducted personal qualitative interviews with a few clients, and each year we conduct a quantitative survey with all clients. We also host a number of learning sessions throughout the year that brings us in close contact with clients outside of the day-to-day work. Throughout all of these we utilize their feedback and ideas on how to refine our message. Having outside board members also helps greatly.
(DON) Historically, we've taken the pulse of our members in our spaces via our community managers. There's daily, 8-5 contact there. However, even in that situation, you can miss a) all the things people choose not to tell you, and b) the changes in perception over time. More recently, we were able to conduct a "voice of the customer" survey (done via phone interviews and a broader survey) that gave us a much better sense of the range and distribution of perceptions people have. I feel that was a much more accurate take on things and allowed us to zero in on particular strengths and weaknesses we needed to be aware of, particularly as compared to our competition.
Q5: What does authenticity mean to you as a leader and brand builder? How important is authenticity in building a sustainable, valuable business?
(NINA) It's easy to say authenticity is crucial, vital, etc. and leave it at that. Authenticity is just the mirror of the value system. If you have a weak, abusive or mercurial value system, you could be authentic to that and be a jerk with a horrible business. I believe integrity is the vital element. You need to always be open, honest, forthcoming, and sincere. You need to take care of your clients and your co-workers. This is how you create the foundation of a sustainable, valuable business.
(CHIP)Building a brand is like building a band, or a religion, or any belief system. A brand is the sum of the conversations and customer experiences that happen, and the origin story and brand purpose are very important to the followers — and they'll sense if you stray and struggle with authenticity. Start-ups, however, have a vision but are still developing believers every day. The experience your prospects and customers have with your product and team each day ARE the brand you're building – so you can't take your eye off of it. Your brand is your business.
(DON) For me (and the business I'm currently in), it means letting your humanity show through and moving through space and time as a human would.
Q6: If you could give just one piece of brand-specific advice to an early-stage entrepreneur, what would it be?
(DON) Choose love over science. What I mean by that is that you're far better off having a brand that people love because it's exciting and true, than to "engineer" your way toward what you think is a MVP of public acceptance. Clever market plays are no substitute for striking a chord that people feel needed to be struck.
(NINA) Don't name the company after yourself! You may not foresee growth, but who wants to turn down the opportunity to help a great client with a challenge?
(CHIP) Prioritize your team first, sales second, and product third. Sounds funny, but if you get team and sales right – all other problems can be more easily solved.
---
If you enjoyed this article, you may also enjoy these other Authentic Virtual Panel topics:
Welcome to the Gig Economy: Talent Strategies for Today's Growing Business
Messaging Matters: Meet the leaders who are revitalizing their brands through buyer-centric messaging
AI & the future of marketing: Four experts share their insight on artificial intelligence and its potential impact
Building your strongest team: Five experts weigh in on what it takes to attract, retain and grow high-performance talent
Everything marketing automation: A virtual panel of expert perspectives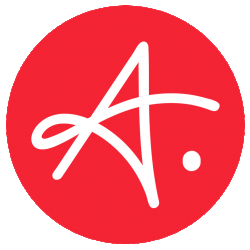 Latest posts by Authentic
(see all)