There's a point in a company growth cycle when businesses recognize that they need to invest in marketing for continued growth. Often these companies have been sales-driven until they realize they need a marketing leader dedicated to building brand awareness and driving meaningful engagement to support business objectives.
It's at this point that executives start considering how to fill this marketing role effectively. They're often choosing between one of four options:
Hire a full-time marketing leader
Hire an independent marketing consultant
Hire a fractional CMO
Hire a marketing agency
Companies who have never hired a senior marketer often don't know what background, experience, and skills to look for in a candidate. How could they? They've never had strategic marketing counsel to guide the conversation about where the company should focus its marketing efforts. Plus, the marketing landscape is changing at warp speed. Defining what marketing is and what the business needs from marketing is increasingly difficult.
This uncertainty makes hiring for a senior marketing role tricky. Choose the wrong marketer, and you'll waste valuable time and money — and potentially damage your brand. Hire an agency based on the specific services they offer and run the risk of losing money on ineffective, scattered tactics — what we call "Random Acts of Marketing."
The value of an Authentic Brand Fractional CMO
We developed our fractional CMO service because we saw too many businesses making the wrong call when hiring key marketing roles. Too often, companies at this critical growth point hire a full-time employee, consultant, or agency based on specific tactics they think they need, like demand generation, digital marketing, or public relations.
But the tactics-first hiring approach usually fails in the long run. Why? Because marketing tactics, technologies, and channels change constantly. Tactics should be the last piece of the marketing puzzle, guided by a clear strategy. Effective marketing strategy answers these questions:
Who are we trying to reach (influencers, buyers)?
Why should they care/consider us (how can we uniquely help them)?
How do we get their attention (which channels/communication vehicles are effective)?
What do we want them to do, and what are we trying to achieve (how do we define and measure success)?
Where will we direct our resources (human effort, time, budget)?
Authentic Brand Fractional CMOs can be a bridge solution for growing businesses that eventually want to hire a full-time marketing leader but need guidance before they make this critical investment. They're also effective for companies that may not plan to hire a full-time marketing leader, but that need an experienced leader at the helm of their marketing efforts. (This is especially critical when preparing for acquisition or integrating various marketing agency services for the most significant strategic impact.)
Our fractional CMOs help companies approach marketing strategically, considering the business landscape, objectives, and resources — ultimately driving quicker impact and reducing risk.
Quicker impact
Our fractional CMOs are senior marketers with experience increasing the visibility of marketing and building strategic marketing functions. Their impact is accelerated because they consistently apply our Marketing Traction™ methodology. Marketing Traction uses simple tools and structured process to quickly establish alignment between executive leadership, sales, and marketing. It also ensures focus and accountability.
Our fractional CMOs differ from independent consultants offering similar services because they dedicate more time to fewer clients, which means they aren't spreading themselves thin between a broad client roster. They dig in and build momentum quickly.
They're also backed by the Authentic Brand peer community, which regularly brings all of the fractional CMOs together for training, brainstorming, problem-solving, and continued learning. When you hire an Authentic Brand Fractional CMO, you don't just get one independent consultant; you get the brainshare of the entire peer community.
Lower risk
There's less risk when hiring one of our fractional CMOs because they use a strategic marketing approach (Marketing Traction) to help companies confidently define their go-to-market approach, mix, and resourcing needs. Every fractional CMO has been vetted based on their holistic marketing leadership skill set and their passion for helping small and mid-sized businesses reach next-level growth. They have a proven track record, backed up by a community of peers that generously share experience, tools, and resources to help solve client challenges.
Plus, our fractional CMOs aren't internal hires, that if chosen incorrectly, have the power to disrupt company culture and growth. They're external partners that create a strong, supportive, and aligned environment that can thrive long after the Authentic Brand engagement ends.
Fractional CMO = fraction of the cost?
Some people might assume that an Authentic Brand Fractional CMO will be a fraction of the cost of a full-time marketing hire. This assumption is especially prevalent among companies that have used fractional HR or finance services. In the case of HR and finance, fractional services are a fraction of the cost because they can often apply predictable, repeatable processes to several clients at any given time, and can often provide these services for just a few hours per week.
Authentic Brand's approach to fractional is unique because marketing is a multi-faceted, complex, and continually evolving discipline — requiring integration of many tools and day-to-day tactics. Our fractional CMOs work an average of 15-20 hours per week on behalf of each client, actively moving strategy to execution, building and leading internal teams, and integrating services of external partners for optimal results.
Our fractional CMO service will not always be less expensive than a full-time marketing hire but it will ensure that resources are well-directed for revenue impact, ultimately resulting in less resource waste, and higher revenue returns.
Our fractional CMOs make a quicker impact and are lower risk than a full-time marketing hire or hiring for tactics alone. Authentic Brand Fractional CMOs are ideal for companies who want to build their marketing function thoughtfully, strategically, and for sustained success.
If this sounds like your company, get in touch so we can start exploring which of our talented marketing leaders is right for your business.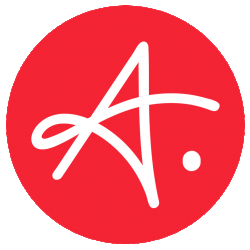 Latest posts by Authentic Brand
(see all)