If you're evaluating whether a fractional CMO is right for your business, one of your first questions will likely be: how much does a fractional CMO cost? Getting a clear answer to this question can be tricky because there are a variety of fractional CMO models that offer different levels of engagement, expertise, and pricing structures.
However, a good starting point for understanding the cost of a fractional CMO is with an average hourly rate. Through our experience working with many experienced executive-level marketers, we've found that the average hourly rate of a fractional CMO is typically between $200-375 an hour. Some fractional CMO providers charge ad hoc by the hour, and others work on a retainer for a dedicated number of hours per week/month.
Most fractional CMO service providers tout cost savings as their most significant value proposition. In many ways, this makes sense. A full-time chief marketing officer is expensive; their average annual total compensation, including base salary and cash bonuses, nears $300,000. And the actual cost is typically much higher once you factor in recruitment costs, benefits, and stock options or equity.
Bringing in that same level of expertise part-time should be less expensive. However, thinking of a fractional CMO simply as a fraction of the cost of a full-time hire can limit their potential, value, and impact.
Reframe the Cost of a Fractional CMO
Authentic Brand launched its fractional CMO services in 2017 when the fractional CMO model was emerging as a viable option for growing businesses. As one of the most established fractional CMO service providers, we've learned a lot. Below are three lessons we've learned about the cost (and value) of a fractional CMO.
1. Not all fractional CMO models are created equal, so different models require different value assessments.
Some fractional CMOs provide what we call "flyover sprinkle-down strategic guidance." These fractional CMOs work just a few hours each week with a business, typically dividing their time between 5-10 clients. They provide guidance, advice, and maybe even some coaching to revenue and marketing team members.

These "flyover" fractional CMOs are much less expensive than a full-time CMO hire and can offer considerable wisdom to small businesses. However, they can't provide full marketing accountability because their time is limited to a few hours each week, and their attention is divided across a large client set.

Other fractional CMOs, including Authentic Brand's, intentionally only work with 1-3 clients at one time. As a result, these fractional CMOs can dedicate more time each week to your business and sit shoulder-to-shoulder with your executive team. A fully-immersed fractional CMO will cost more than a flyover CMO because of the additional time they dedicate to your business. However, the additional value they drive being a strategic leader in your organization often justifies the extra expense.
2. Fractional CMOs should also drive quicker impact and be less risky than a full-time hire.
Part of the value equation of a fractional CMO is factoring in how quickly the executive can make a notable difference to your business. A full-time hire requires considerable expense to onboard and get them up to speed. At Authentic Brand, our fractional CMOs drive quick impact for businesses because they leverage our tried, tested, and proven Authentic Growth Methodology™.
Our methodology uses simple tools and a structured process to quickly establish alignment between executive leadership, sales, and marketing — ensuring focus and accountability. We know this methodology works because we've applied it successfully to a wide range of business types and sizes. Our fractional CMOs can step into your organization, leverage the framework, and drive quick impact.
Authentic Brand Fractional CMOs are also less risky than a full-time CMO hire. There are high costs associated with recruiting, vetting, and hiring a CMO. Plus, the high turnover rate for the CMO role can also be costly — and risky — for your business.
Authentic Brand Fractionals CMOs are already vetted as executives leaders and backed by a community of executive peers (our Authentic Mindshare™) . If your dedicated fractional CMO needed to step down or if you decided they weren't the right fit for your business, we can seamlessly transition to another vetted, experienced leader who's trained in our methodology.
3. There's a high cost to not having an experienced marketer at the helm.
One of the most painful and expensive lessons we've seen clients learn is the cost of not having an experienced marketer at the helm. We started Authentic Brand to help companies Overcome Random Acts of Marketing®. In other words, to help businesses stop aimlessly spraying their resources across numerous tactics, channels, audiences — hoping at least one of them will work.
Random acts of marketing often happen when businesses don't have an experienced marketing leader on staff. In some cases, the company trusts its marketing to a junior marketer or agency partners. In other cases, the founder, CEO, or sales leader tries to fill the executive marketing role while balancing their other responsibilities. That leader's time is limited and expensive, so having them spend time on something that's not their core expertise comes at a high cost.
In either case, without clear marketing direction, leadership, focus, and accountability, businesses often burn through their resources without knowing what's working and what's not.
An analogy we like to use to illustrate the importance of both strategic and tactical marketing is the importance of having both a checking account and long-term investment account. You need both accounts for healthy finances; the checking account buys you things that meet your immediate needs and bring you value in the short-term, while the long-term investment account helps you build a happy and financially healthy future.
Similar to a checking account, tactical marketing efforts can help you make quick acquisitions and short-term gains. But if you don't also invest in long-term value building strategies, you're ultimately operating randomly without building value. Great marketing makes short-term acquisitions (e.g., campaigns) and directs a portion of resources to long-term investments that build brand value and health (e.g., retention, advocacy, brand trust, loyalty).
The value of an Authentic Brand Fractional CMO
Authentic Brand Fractional CMOs work part-time but offer full accountability for all things marketing: people, programs, and resources. As accountable leaders in your organization, our fractional CMOs connect the business strategy to the marketing strategy and put the pieces in place to execute it effectively.
The benefit of working with an Authentic Brand Fractional CMO is more than dollar-for-dollar cost savings. We've built our offering to deliver exponentially greater value based on our speed to impact. Here's how we do it:
Marketers: We do the heavy lifting of vetting, hiring, and equipping our fractional CMOs so that you don't have to. Each Authentic Brand Fractional CMO is a seasoned executive marketer. We also offer all of our clients a right-fit CMO guarantee. If you decide your dedicated fractional CMO isn't the right fit for your business, we cover the cost of their replacement and the handoff collaboration between our team.

Methodology: Our Authentic Growth Methodology™ builds business rigor by implementing a proven process, habit-forming system, and agile structure. Using our methodology, we can align, activate, and see results quickly.

Mindshare: Our Authentic Mindshare™ harnesses the collective marketing wisdom of an engaged community of marketing experts, a professional development forum to ensure our fractional CMOs bring relevant and modern marketing strategies to their work, and a high-curated network of independent and agency experts who provide flexible, scalable, and hyper-focused marketing execution.
Interested in learning how your business can benefit from the value of an Authentic Brand Fractional CMO? Let's connect to discuss how we can help your business build a strong, strategic, sales-aligned marketing program.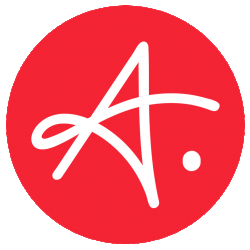 Latest posts by Authentic Brand
(see all)