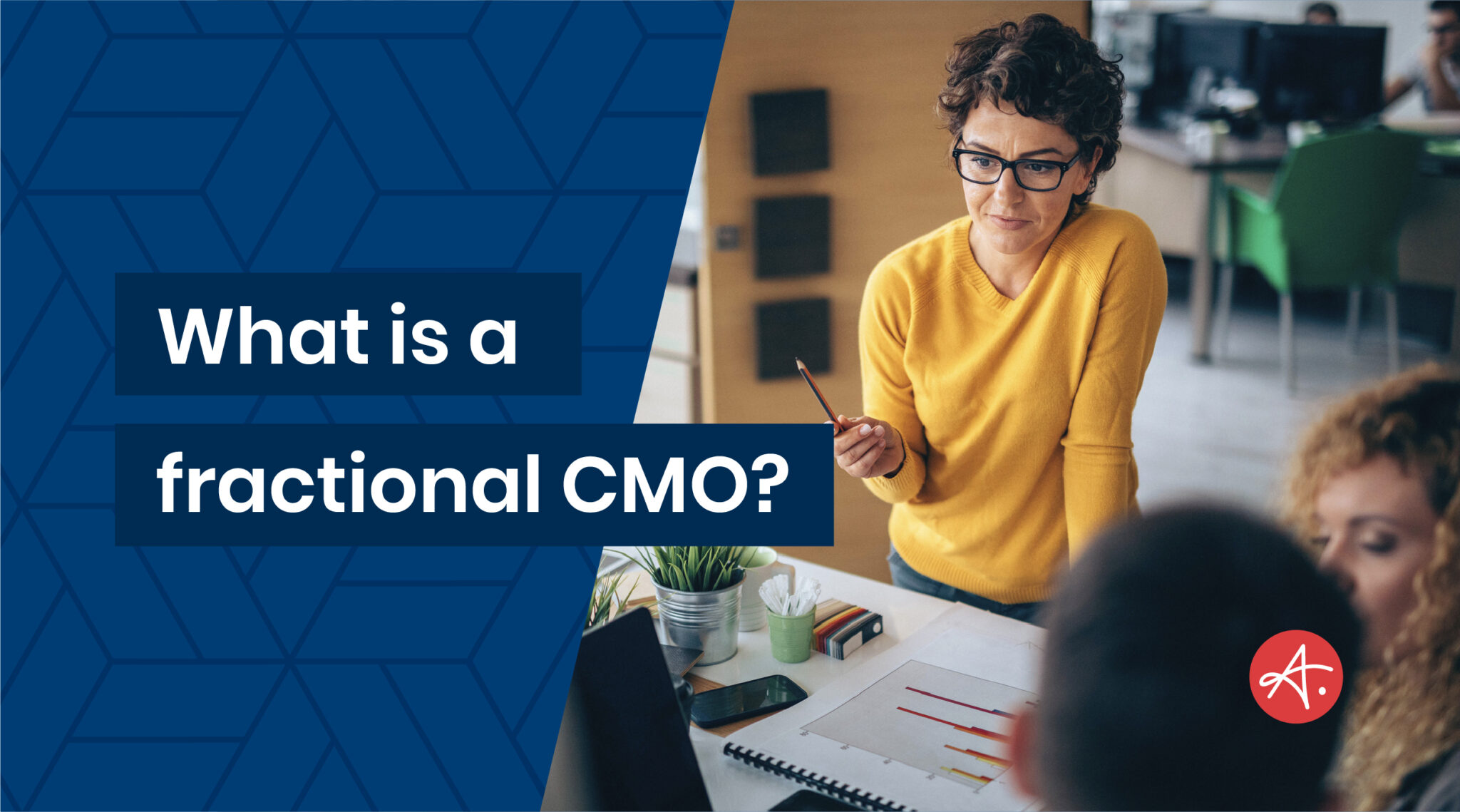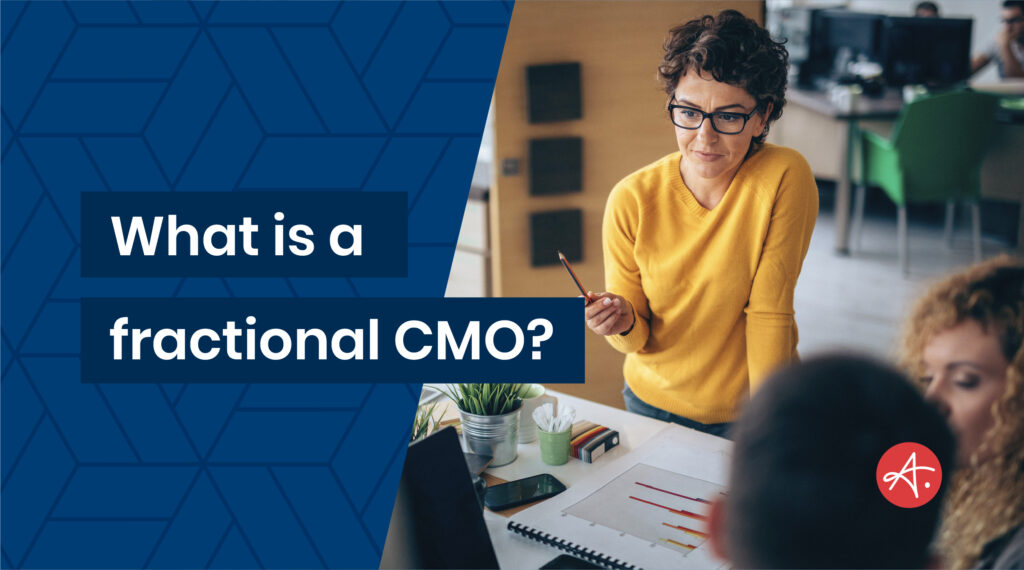 A fractional CMO is a great solution for organizations that need experienced, strategic marketing guidance, but aren't yet ready to fund a full-time CMO hire.
Demand for fractional CMO leadership is growing quickly, and several models of fractional CMO services are emerging: some offering short-term or interim leadership, and others — like Authentic — providing longer-term leadership and integration of every aspect of an organization's marketing team and program.
The concept of fractional leadership isn't new. The fractional model emerged about 20 years ago as companies learned they could engage finance executives part-time on a contracted basis. Hiring fractional CFOs enabled small, growing businesses to gain true executive leadership in a way they could afford much sooner than they would be able to hire a full-time CFO. As companies realized the value of fractional CFOs, the model expanded into other disciplines, including HR, IT, and — more recently — marketing.
The business case for a fractional CMO
The chief marketing officer role is a tricky one to fill. Of all of the positions in the C-suite, CMOs have the shortest tenure. This short tenure is highly disruptive for growing businesses. Not only is it expensive to recruit, hire, and then soon replace a CMO, but the quick turnover can hurt internal culture and hinder brand-building efforts.
Research has also pointed to a lack of trust between CEOs and CMOs; many CEOs are unimpressed by their CMOs, while many CMOs believe they're up against unrealistic expectations. The value of engaging contracted marketing leadership versus hiring for a permanent role is becoming more evident as companies struggle to hire and retain the right CMO.
At the same time, the gig economy continues to surge in popularity. More working professionals are leaving traditional corporate jobs, and an increasing population of marketing executives are choosing a consulting career path.
The convergence of these two trends — the value of fractional leadership and more marketing executives available to fill fractional roles — means the market for fractional CMOs is growing rapidly. If your business is considering hiring a fractional CMO, it's critical to understand the different models available, including the benefits and risks of each.
4 fractional CMO models
Independent fractional CMOs
There is a large market of independent consultants who use the term "fractional CMO" to describe what they do. Most independent fractional CMOs are marketing consultants who divide their availability across several clients at a time.
Benefits:
Cost: Independent fractional CMOs are usually the lowest cost option because they don't have significant operating costs like a larger business or agency.
Talent and experience: There are many talented and experienced independent consultants who work as fractional CMOs.
Risks:
Depth of experience varies drastically: While there are great independent marketing consultants available as fractional CMOs, many less experienced (non executive) or highly specialized marketers also call themselves fractional CMOs. In these cases, the consultants might not have the depth and breadth of experience your business requires for strategic and sustainable growth. Some of these marketers might be too early in their careers to offer the executive leadership your team needs. Others may only have deep experience in one area, like digital marketing or PR.
Limited expertise and knowledge: No one marketer can know all marketing specialties, strategies, and technologies well. When you work with an independent fractional CMO, your business limits itself to that one person's knowledge, expertise, and network of resources.
Divided attention: Independent fractional CMOs often work with many clients at one time, which could make it challenging for them to give your business the attention it needs.
Agency fractional CMOs
Another category of fractional CMOs has recently emerged through agencies. In most cases, these agencies are simply relabeling the role of the account director, manager, or strategist as a fractional CMO.
Benefits:
One-stop-shop: Your business could potentially get everything it needs from one place, including strategy and execution, depending on the agency's capabilities.
Risks:
Incentivized to sell agency services: Agencies that sell fractional CMO services are typically repackaging a traditional agency approach. Traditionally, an agency incentives its account directors to upsell the agency's services or find a way to make the services fit the client's business needs. Your fractional CMO could very well be an experienced executive leader. Yet, the agency is likely incentivizing them to sell the services that their agency offers or has deep expertise in, which may not be the same services your business needs to support its healthy growth.
Limited expertise and knowledge: Even if your business can use an agency with fractional CMO services as a one-stop shop doesn't mean it's the best option. There are so many subspecialties within marketing today that the concept of an agency of record is becoming irrelevant. One agency can't deliver services within all subspecialties and execute them all well.
Collective fractional CMO firms
The third category of fractional CMOs is much like the first, except independent fractional CMOs operate as a collective under a unified brand using a licensing or franchise model. That brand acts as a clearinghouse for a group of independent contractors.
Benefits:
Vetted executive resources: The parent company that manages the licensed or franchised brand has likely done deep vetting to ensure the quality of the leadership that their brand is representing. Your business can hire one of these independent contractors knowing that they are a vetted executive marketer.
Executive community and collaboration: A fractional CMO's connection to a collective means they may have access to a community of CMOs to leverage for collaboration and brainstorming. Your CMO may be able to draw insights, ideas, and learnings from other executives to inform your marketing strategy and programs.
Risks:
Independent — but with overhead: For the most part, these fractional CMOs are operating independently, despite the brand they license or franchise. They likely operate using their own structure, pricing, and approach. There isn't consistency in how the collective of fractional CMOs approach the work, and they may not even choose to collaborate. Just like with an independent fractional CMO, your business limits itself to that person's subject matter expertise. Except, in this case, you also pay for the overhead costs associated with the licensed or franchised brand.
Organized fractional CMO companies
The final fractional CMO model is the one that Authentic leverages. Organized fractional CMO companies employ a team of consultants who are vetted as true executives and work as embedded leaders within their client's executive team. As W-2 employees, team members within a fractional CMO organization are deeply committed to a consistent and high standard of services and to collaboration with their colleagues.
Benefits: 
Dedicated resource: Fractional CMOs working within an organized company typically work on a small set of client accounts at one time (usually 1-3 clients).
Executive community and collaboration: Since these fractional CMOs work within a company of other employed CMOs, they have access to a community of executives they can leverage to bring even more value and expertise to clients. Unlike the collective model, employee CMOs are colleagues within the same company, so it's in their best interest to support each other. This reduces the risk of relying on the limited experience of one fractional CMO.
Supported by company system and structure: Organized fractional CMOs likely all work according to their company's tried, tested, and proven process. This process provides consistency in the way the CMOs provide services. If your dedicated CMO moves on to a new role, you have the reassurance that another CMO could easily step in and pick up where the other CMO left off. The organized company provides the infrastructure and support of sales and marketing, allowing the fractional CMOs to focus on their clients instead of business development.
Risks:
The Authentic way
Without experienced marketing leadership, growing businesses sometimes struggle to answer these four questions Authentic is an organized fractional CMO company. Our fractional CMOs are W-2 employees who span the United States, all working together to help growing businesses Overcome Random Acts of Marketing®. Our unique approach combines marketers, methodology, and mindshare to build strong, strategic, sales-aligned marketing teams and programs.
Marketers: Authentic Fractional CMOs are seasoned executive advisors with depth and breadth of experience across industries, business models, markets, and stages of companies. They work part-time with our clients to provide full accountability for all things marketing — from creating a strategy that aligns with business objectives to building a marketing program and team that supports all aspects of execution. Our fractional CMOs sit on your leadership team, working as stewards of your resources, budget, and hiring decisions.
Methodology: Our Authentic Growth Methodology™ builds business rigor by implementing a proven marketing process that teaches a simple set of tools, frameworks, and meeting cadences that drive alignment, accountability, and activation.
Mindshare: Our Authentic Mindshare™ brings our CMOs together weekly to share lessons learned and solve problems on behalf of our clients. The mindshare also includes a highly-curated network of independent and agency experts who provide execution of marketing tactics that support the business vision. Together, our mindshare helps clients move further, faster.
The landscape of opportunity is immense. But no business can do everything all at once, do it all well, and expect to Is your business considering adding a fractional CMO to its executive team? Let's connect to discuss whether an Authentic Fractional CMO is the right fit for your business. Get in touch to schedule a time to connect.
Would you like to read more about various marketing leadership models? Below are some additional articles that you might find helpful.
Related reading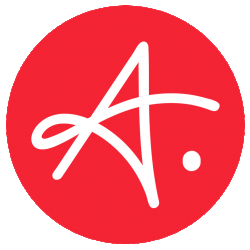 Latest posts by Authentic
(see all)