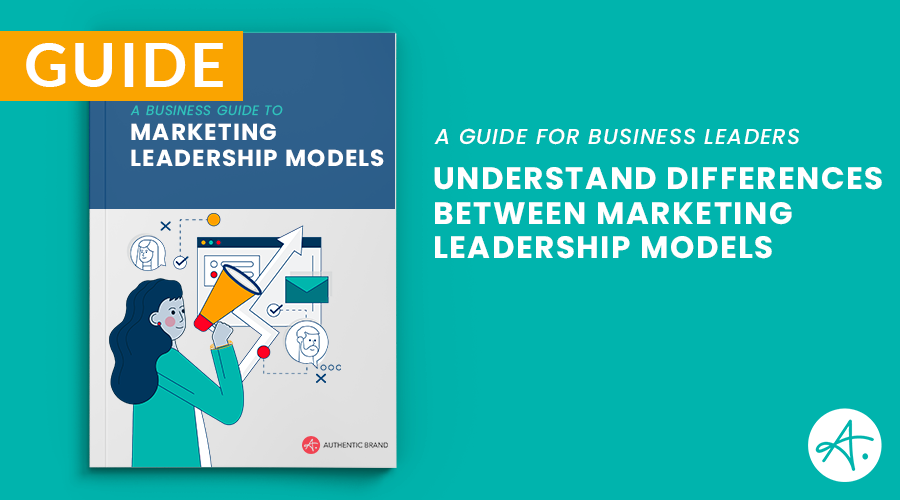 How does a fractional CMO compare to interim CMOs and strategic consultants?
You know you need marketing leadership: someone to move your go-to-market strategy forward, guide your team, and integrate activities. While the requirements of the role might be straightforward, the solution is often anything but. How do you define the ideal fit for your organization in a world of increasingly diverse and flexible marketing leadership options?
Finding the right answer for your business begins with a clear understanding of various marketing engagement models, leadership responsibilities, and commitment levels.
What to consider when searching for marketing expertise
Should you hire an in-house marketing leader? Or should you tap the expertise of an outside strategic consultant or interim CMO? And what about the emerging model of a fractional CMO?
Hiring a full-time employee to lead your marketing strategy is a great option if you can afford the investment (e.g., salary, bonus, and benefits), can recruit the right talent, and have a budget to activate the strategies this leader will develop. For many growing businesses, the need for marketing leadership emerges well before the justification for the full-time role. Companies at this stage need to find expertise on a more flexible basis.
For these growing businesses, a new category of marketing leadership is proving to be a strong fit: fractional CMOs. Fractional CMOs provide internal leadership on a part-time, flexible basis and help organizations bridge the gap between the need for marketing leadership to the justification for the full-time role.
But how are fractional CMOs different from the other part-time and contract marketing leadership models available, including interim CMOs and strategic consultants? This guide explores and compares these marketing leadership models.
Marketing leadership vs. expert execution

Marketing talent models you won't find covered in this guide are agencies and freelancers. Both of these resources are critical to activate a marketing strategy, but they don't eliminate the need for marketing leadership. The Authentic Ally Network™ connects clients with a trusted, vetted, and curated network of freelancers and agencies.
Understanding differences between marketing leadership models
What is a fractional CMO?
A fractional CMO is a part-time marketing executive who holds a leadership role for a longer period of time (often 18-24 months or more), to help a growing business establish and expand its marketing function. A fractional CMO is often the first senior-level marketing leader in a growing business, helping to build the right internal and external capabilities to help the organization reach its goals.
A fractional CMO is a strong solution for businesses who are ready for a dedicated marketing leader but that don't need this role on a full-time permanent basis or aren't ready to confidently define the requirements of a future full-time hire. Many companies have recognized the advantage of contracting executive roles that are not core to their products or services. The fractional model has been a long-time solution in finance and human resources and has recently become more popular for sales and marketing leadership roles.
Authentic Fractional CMOs™ are tasked with building marketing teams and programs that are strategic, sustainable, and sales-aligned. Our fractional CMOs sit on the leadership team, building deep relationships with founders/owners, executives, and sales and business unit leaders. A fractional CMO works part-time but otherwise acts as any other leader within your organization, building and evolving your marketing function and being accountable for results.
A fractional CMO's primary driver is to build strong and healthy teams and create revenue-producing marketing programs. In addition to leading current marketing activities, a fractional CMO will help you design a longer-term marketing resource plan and strategy, including: goals/metrics, budgeting, team building, vendor selection, technology implementation, and more.
Ultimately, a fractional CMO may help your organization make a full-time leadership hire or may mentor a "rising star" on your team to step into the role. In some cases, a fractional CMO can be a more permanent solution, especially for companies growing toward an acquisition.

What is an interim CMO?
An interim CMO is a marketing executive who holds a leadership role for a short-term or undefined period of time during a period of organizational transition. Common scenarios for employing an interim CMO may include: leadership turn-over, business turn-around, rapid growth, anticipated or recent mergers/acquisitions/integration.
An interim CMO can be a strong solution to fill a sudden leadership gap in a marketing organization, providing continuity for the marketing team and partners and giving leaders time to find a longer-term solution. Some companies prefer to hire a CMO on an interim, contract basis to test the fit before making a full-time, permanent offer.
Most interim CMO roles are full-time or near full-time, and they are often responsible for leading a well-established marketing team and program. An interim CMO role is a common solution for mid-market or larger organizations that can't effectively operate without an executive marketing leader.
Interim CMOs are most often tasked with keeping existing marketing teams and programs aligned and moving forward. A good interim CMO will quickly build rapport with team members and bring a sense of calm and confidence to the organization, helping to retain top talent and keep teams productive and focused during organizational changes.
An interim CMO's primary driver is to reduce risk and avoid loss of talent, productivity, focus, budget, and team confidence. Of course, the best interim CMOs will do all of this and bring additional value as a marketing strategist, coach, and resource manager. Usually, the interim CMO assists with onboarding the new full-time, permanent replacement and then moves out of the organization.
What are strategic marketing consultants?
Marketing consultants typically have a hands-off approach. They work outside of your team — not within a formal leadership role — to help develop marketing strategies, plans, and review/assess current programs. Then they deliver the results and recommendations to a key contact on your team.
Most marketing consultants offer some level of strategic planning. But most have a niche of some sort – whether that be digital, public relations, branding, or advertising. Their strategic plan is likely to lean heavily on the marketing channels and strategies they know best rather than considering the entire ecosystem of marketing strategies, channels, technologies, and tactics. Strategic marketing consultants may also provide some project-level support based on their unique strengths and niche. However, consultants are rarely responsible and accountable for the overall marketing budget and ROI.
Strategic consultants typically work for a company on a short-term, contract basis. They often work with several clients at once, which divides their time across more client accounts than with a fractional or interim CMO.
A strategic marketing consultant's primary driver is to deliver results for the specific objective they were hired to impact. Examples of consulting work may include increasing conversion through a particular marketing channel, auditing processes to recommend efficiency gains, or analyzing data to provide specific market or customer insights.
Quick comparison guide: Fractional CMO vs. interim CMO vs. strategic consultant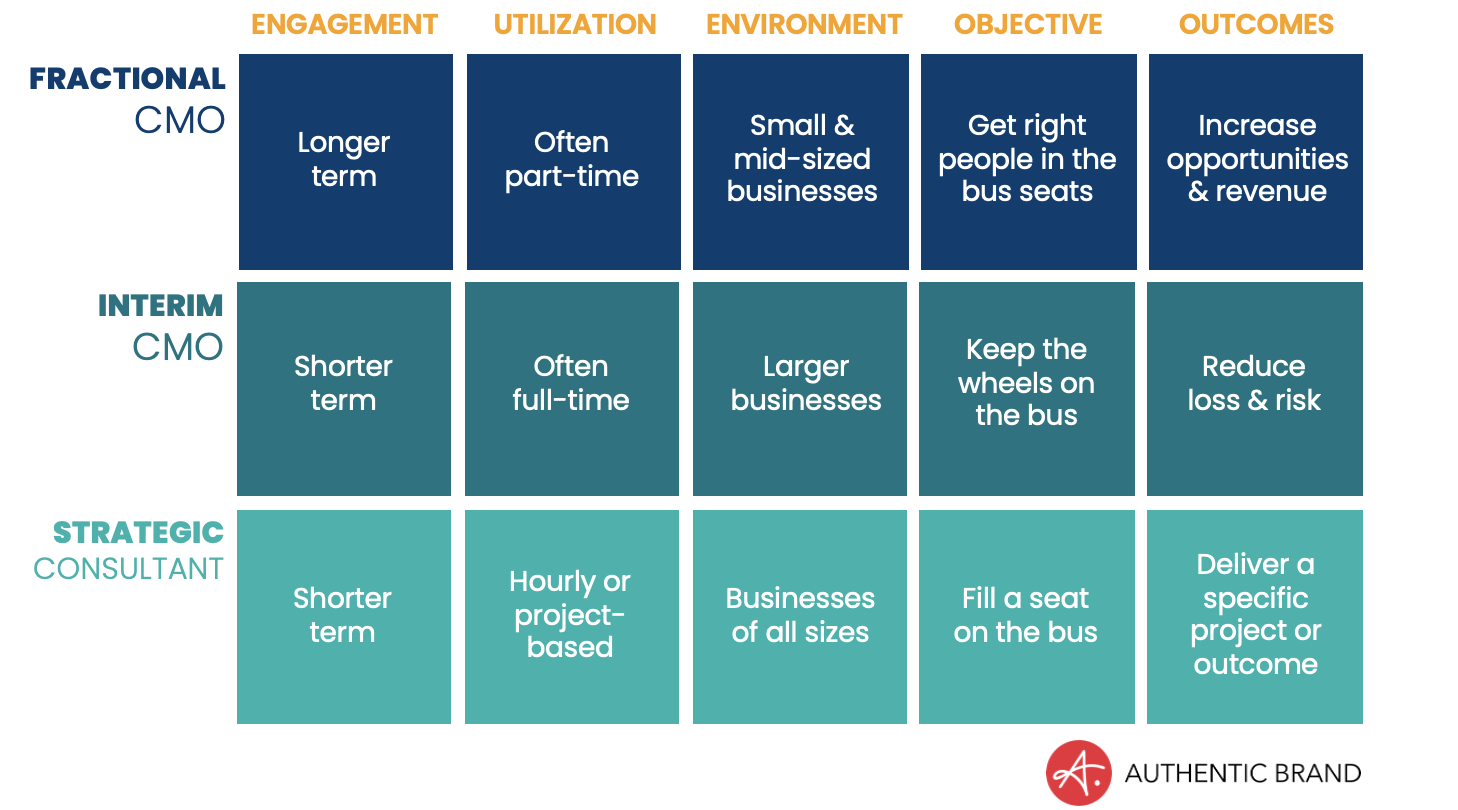 Attributes of a fractional CMO
Longer-term: Creates a leadership role where there has not been one previously (often in cases where marketing had been led by the founder or head of sales).
Often part-time: Designed "at scale" to match the company's growing marketing function.
More common among small to mid-sized businesses that have never had (or successfully hired) an executive marketing leader and that are ready to shift marketing leadership responsibility from the founder/head of sales to someone with proven strategic marketing experience.
Primary objective: Build the (marketing) bus and get the right people in the seats. Align resources (internal and external), execute in alignment with the business plan, and refine, adapt, and grow the overall marketing program, team, and revenue results.
Primary driver: Increase opportunities and outcomes. Build a strong marketing team and program.
Attributes of an interim CMO
Shorter-term: Fills a gap, often backfilling an existing full-time role, while the company takes time to recruit or reframe the role.
Often full-time or near full-time.
More common among mid-sized to larger businesses that have a well-established marketing executive role and can't effectively operate without someone at the helm of an existing team.
Primary objective: Keep the wheels on the bus; prevent further loss of staff due to lack of direction; evaluate current team and program to recommend changes; help define role and onboard a full-time replacement.
Primary driver: Reduce loss and risk. Keep the marketing team moving.
Attributes of a strategic marketing consultant
Shorter-term: Typically hired to support a specific short-term objective on a contract basis.
Often hourly or project-based: They are often working with several clients at any given time, limiting the amount of time they can dedicate to one client.
Common in businesses of all sizes that have an established marketing function but need to supplement their programs and team with a specialized, contracted expert.
Primary objective: Depends on what, specifically, the marketing consultant was hired to support but is typically narrow in scope. Consultants are often an additional passenger onboard an already buzzing marketing bus.
Primary driver: Deliver a specific recommendation, plan, or project.
Which marketing leadership model is right for your business?
Selecting the right marketing leader for your organization is no small task. Now that you understand your options we recommend you analyze the current state of your business by considering the following questions.
Do you have marketing leadership today? Or is your current marketing led by your CEO, founder, president, or head of sales? Perhaps you have a rising star on your team that would benefit from strategic mentorship and development.
What are the reasons you are considering hiring marketing leadership? Is your current marketing program ineffective? Is it difficult for you to understand the ROI of your efforts or how marketing is influencing revenue results?
Are you filling a marketing leadership gap for an already established marketing program or team? Or are you looking for a marketing leader who can build a strategic and sales-aligned marketing program and team from the ground up?
Is your business experiencing random acts of marketing rather than strategic, thoughtful, integrated, and consistent marketing execution?
Do you need hands-on direction and guidance implementing the various components of your marketing strategy? Or are you looking for specialized expertise to support one narrow, defined marketing objective?
These questions can help you analyze your business and understand what marketing leadership model will help you grow and reach your goals. It can also be helpful to talk with an expert in the area of CMO talent. Authentic is always happy to be a sounding board for growing companies who are looking for marketing leadership to help them reach next-level growth. Contact us today for a no-obligation consultation about your needs.
Marketing Leadership from Authentic
Marketing leadership from Authentic helps businesses confidently take the right next step to build revenue. In addition to an Authentic Fractional CMO™ who leads, manages, and drives accountability in organizations, clients can also choose to work with an Authentic Marketing Coach™ or Authentic Flex Advisor™, depending on their business's unique needs. Schedule a free consultation to discover which is the best fit for your organization.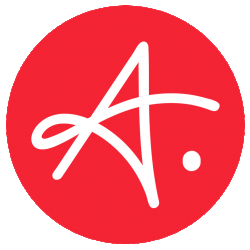 Latest posts by Authentic
(see all)