Every growing business needs a marketing plan that is focused, actionable, flexible and measurable. 
When you work with Authentic Brand for strategy and coaching, you'll equip your internal resources with a clear vision and roadmap, along with tools that drive accountability and traction for day-to-day marketing execution.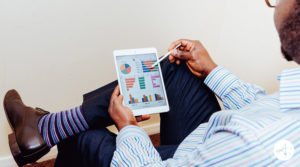 There's a point in a company growth cycle when businesses recognize that they need to invest in marketing for continued growth. Often these companies have been sales-driven until they realize they need a marketing leader dedicated to building brand awareness and driving meaningful engagement to support business objectives. They often choose between hiring a full-time leader, a fractional CMO, or a marketing agency.
Read More »