Authentic Growth™ Methodology is Authentic Brand's proven process that helps small and mid-sized, growth-focused businesses build strategic marketing departments and create alignment between sales and marketing. It's a habit-forming system that teaches a simple set of tools, frameworks, and meeting cadences that drive alignment, accountability, and activation.
If your company uses a business operating system, our Authentic Growth Methodology will feel familiar in some ways; it's an agile structure for shaping annual plans and quarterly activities that maintains flexibility to adapt to ongoing changes and insights. Authentic Growth applies many proven business and strategic best practices to help companies build high-performing revenue teams and ensure marketing and sales activities remain tied to the business vision.
What is Authentic Growth, exactly?
The goal of Authentic Growth is to build a strong marketing discipline, strategically aligned to the business vision and accountable for producing measurable results. Authentic Growth begins with alignment and is fueled by accountability that maintains focus and momentum through iterative cycles of activation.
Authentic Brand implements Authentic Growth through our Authentic Fractional CMO™ and Authentic Marketing Coach™ offerings. Through senior-level marketing leadership, paired with practical tools and marketing systems, we help teams elevate their marketing strategy and back it up with process-driven activation over the lifecycle of their organization's growth.
Here's a step-by-step look at the Authentic Growth process:
Align: From day one, your Authentic CMO is both at the helm and under the hood of your marketing programs and activities. Discovery kicks off immediately (see steps 2 – 4 below) while your CMO onboards to your leadership team meetings (weekly / quarterly / annual) and establishes structure for ongoing collaboration with your key stakeholders:



Through an Authentic Weekly Cadence™, the fractional CMO or Coach meets with marketing team members and sales leaders to evaluate revenue metrics, debrief on the status of key initiatives, solve problems, and align on activation plans to ensure things get done.


During the Authentic Quarterly Workshop™, the fractional CMO or Coach facilitates a decision-making process to prioritize and assign ownership to initiatives for the next 90 days. We call these prioritized assignments Authentic Quarterly Commits™. They are set in alignment with the overall business vision, based on the resourcing plan within the 12-month roadmap, and updated quarterly to account for new insights, performance metrics, and changing business and market conditions.


Assess: We start by assessing the current state of every client's marketing team and programs. We use our Authentic Marketing Assessment™ to capture individual and aggregate leadership team scores that measure 20 key disciplines of a healthy marketing organization. The assessment provides a Random Acts of Marketing Score™, and uncovers alignment or differences of perspective within the team.


Audit: Next, the assigned Authentic Fractional CMO or Coach employs our Authentic Marketing Audit™ to identify strengths, gaps, and opportunities. A survey is used to capture a variety of business and marketing-specific inputs from client leaders, while the CMO continues stakeholder meetings and self-guided discovery of the client's existing marketing assets, activities and artifacts. Both client-reported and CMO-discovered insights are used to inform the next step of the process.


Activate: Based on findings from the Audit step, the Authentic Fractional CMO or Coach will present recommendations and areas for immediate focus or improvement. This Authentic Action Plan™ becomes the base layer for the more comprehensive Authentic Marketing Roadmap™ (an evolving 12-month marketing plan).


Adapt and Amplify: This phase of Authentic Growth Methodology creates a rhythm for consistent execution and ongoing innovation. Authentic CMOs and Coaches continue the weekly and quarterly cadence of alignment, while activating, integrating, and fine-tuning the resource mix of staff, agency partners, technologies, and budget. Over time, the organization moves from foundation-building to a truly sustainable and healthy marketing team and program, equipped and empowered to continue Authentic Growth as the business scales.
For many of our clients, after foundation-building and achieving a period of sustained success, Authentic Brand's role shifts from being "at the helm" of marketing leadership as fractional CMO or Coach, to being "by the side" of the revenue team, continuing to provide strategic guidance and access to our Methodology and Mindshare.
Our Coaching services, content, and Ally Network providers help marketing teams stay on the top of their game: always evolving, always learning, and always connected to a community of marketing peers. And when big transitions happen – changes in leadership or ownership – Authentic Brand's services provide a flexible way to engage the right executive leader at the right time.
Authentic Growth Methodology is a powerful blend of structured meetings, strategic tools, and experienced leadership. It empowers internal marketing teams to shift from being order takers to proactive strategic partners aligned to the corporate vision to achieve growth.
Why growing companies need Authentic Growth
No company, no matter its size or industry, has unlimited resources – whether it's budget, time, or human capacity. These limitations force companies to make strategic choices about where to direct their resources for the most significant impact. Strategic choice-making means saying no (or not yet) to the things that don't support the company's growth vision.
Unfortunately, saying no and narrowing focus is easier said than done. Many companies find themselves operating with random acts of marketing — continually trying out one marketing tactic after another, and always gravitating toward the next shiny marketing object.
Random acts of marketing happen when a company doesn't have a strategic marketing plan grounding its efforts. It's rarely, if ever, an effective way to approach marketing. Authentic Growth solves random acts of marketing by holding companies accountable for using limited resources in the most impactful and strategic way.
Through Authentic Growth, executives understand where marketing dollars are going, why, and whether investments are returning results. Authentic Growth helps companies build high-performing revenue teams and marketing programs that will take them to the next level.
Ready to experience the power of Authentic Growth to help you Overcome Random Acts of Marketing®? Let's connect.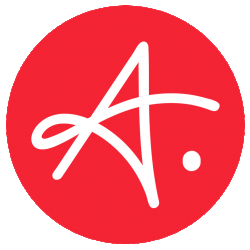 Latest posts by Authentic Brand
(see all)