Twenty years ago, most businesses outsourced their marketing capabilities to an agency of record: One single agency that provided the entire landscape of marketing services. At that time, there were only a handful of traditional marketing services that businesses needed their agency to provide, including branding, public relations, advertising, copy, and creative.
Fast forward to today, and the marketing landscape has changed dramatically and exponentially. One indicator of this is how much the marketing technology landscape has grown. From 2011 to 2020, there was a 5,233% increase in the number of marketing technologies available, and these technologies spanned numerous subspecialties. Some of these subspecialties, like SEO, social media, and marketing automation, weren't even on the radar 20 years ago!
This rapid change begs the question: How could one agency of record possibly provide all of these specialized services and provide them all well? Businesses now need access to a menu of service providers that they can call on at different times and stages in their growth to support their marketing. Relying on one (or even two) agency resources to do everything is no longer the best approach.
3 Reasons to consider an alternative to an agency of record
One of the biggest benefits of retaining an agency of record is that it takes the guesswork out of which marketing services the business needs, when, and who will execute them. In theory, the agency of record should manage all of this, and the business doesn't have to waste its time vetting and aligning a variety of partners.
However, we know things don't always play out in practice as they do in theory. There are significant downfalls to handing complete control of the marketing reins to one or two core agencies, including:
1. Cultural impacts of agency consolidation can stall your efforts
Traditional agencies of record still exist today, but they increasingly recognize that they need to acquire (or resell the services of) smaller, niche agencies to stay relevant in today's marketing landscape. These smaller agencies are typically hyper-focused on one or two core service offerings, like search engine marketing, social media marketing, or website development. It's easier for traditional agencies to buy the experience of other agencies than to learn and grow a new practice area themselves.
This consolidation may be a smart business move for these large agencies, but it often creates an unproductive and awkward mishmash of agency cultures. As the business hiring this consolidated agency, you often experience these negative cultural impacts via poor internal collaboration and disorganized project management. It often feels like working with many mini agencies within one larger company, creating a frustrating relationship and slowing efforts.
2. Agencies of record are often inefficient and expensive
Agencies of record are often larger organizations, with multiple layers and departments. Their size, in addition to conflicting agency cultures, adds inefficiency and expense. Businesses end up paying for the overhead that naturally comes from these layered organizations.
Many traditional agencies also subcontract work out to other agencies or freelancers, mark that work up, and bill it to the client. In many cases, agencies aren't transparent when they subcontract out their work. Not only do businesses end up paying the mark-up fee for these other agencies and freelancers, but they also pay for the time it takes the agency of record to integrate and align all of these external partners.
3. One agency or team can't be an expert in everything
In recent years, we've seen a shift back and forth between companies outsourcing much of their marketing to agencies and then bringing in all marketing capabilities in-house to build large marketing and creative departments. Businesses that have built large internal marketing teams are now discovering that it's a major lift, investment, and risk to keep internal marketing staff educated on the latest marketing strategies, trends, and technologies. If the organization isn't a marketing company at its core, building an internal marketing agency is a significant investment, often without clear business returns.
On the flip side, trusting one or two agency partners with all of your marketing needs also doesn't guarantee the sharpest knowledge across the entire marketing ecosystem. As we said before, one or two agencies can't have deep expertise in every marketing specialty.
Authentic Ally Network™: An agency of record alternative
Without an agency of record to rely on, the challenge becomes engaging numerous specialized agencies or freelancers for various capabilities while also setting clear expectations and aligning them toward shared, strategic objectives.
This process can be time-consuming and expensive. Businesses often find themselves frustrated that the investments they're making with external partners aren't leading to the growth they need. While their agency or freelance marketers may be very competent, if their efforts aren't well-guided, strategically aligned, and thoughtfully integrated, the business will find itself struggling to Overcome Random Acts of Marketing™.
To solve this challenge for clients, we created the Authentic Ally Network™, a trusted, vetted, curated network of agency and freelance partners. Our Ally Network has capabilities spanning a broad range of marketing specialties, including content, creative, paid search and social, events, and more. It allows us to remain focused on our core services — fractional strategic marketing leadership — while helping clients and other businesses in our network find the right talent and resources they need to activate their programs, scale, and grow.
Our Authentic Fractional CMOs™ build strong, strategic, sales-aligned marketing teams and programs. Crafting the best team possible for your business means assessing talent gaps and identifying whether it makes sense to hire for them internally or externally. When your business needs to find an external provider, Authentic Fractional CMOs™ have the experience necessary to know the type of agency or freelancer to hire and have access to best-in-class providers spanning numerous marketing subspecialties.
Authentic Ally Network™
Each have niche specialty areas that enable their deep expertise.
Respect what each Ally Network partner brings to the table and have experience collaborating to achieve the best results.
Have been vetted to ensure values-alignment with Authentic Brand and our clients
Are small and nimble businesses, with an understanding of how to work with entrepreneurial businesses.
Aren't white-labeled or marked up to clients. There are no obligations for our clients to work with our Ally Network partners.
Keep our team up to date on the latest marketing trends and technologies by participating in Authentic Brand's learning events.
With the Authentic Ally Network™, you get a lot that you don't always get with an agency of record: positive collaboration, affordable and flexible pricing, and deep expertise.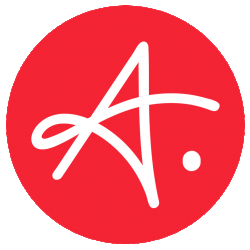 Latest posts by Authentic Brand
(see all)