It's annual planning season! That time of year when businesses revisit their longer-term strategic plans to achieve the vision and goals they've set for themselves. The time when revenue targets and objectives are set for the coming year, and plans are developed to support and drive those objectives to successful outcomes. It's also a time to look inward by examining whether you've got the right people in the right seats, and to `level up' marketing to fuel growth.
Marketing plays such a key role in business success, it's imperative to have the right marketing leadership in place to fuel growth. Consider all of the areas that marketing touches:
Acquisition of new business;
Cross-sell/upsell and retention of customers;
Generation of demand to support the sales cycle and add quality leads into the pipeline;
Upholding the brand image and messaging across all platforms and communication channels;
As well as an increasingly important role in the overall customer lifecycle and experience.
Growing businesses who are looking to achieve next-level results need to understand that there is a difference between marketing support and marketing leadership. And that difference makes all the difference!
Marketing support tends to be more functional: write content, design and update the website and digital properties, create sales materials, coordinate events, manage email communication, webinars and other channels, and track results. The marketing support person or team is very important. I know, I've been there: Down in the trenches, getting the work done, making the marketing magic happen.
Over the years (decades), I've seen many successful small and mid-sized companies operate with a marketing support model. At some point in their journey, growth slows, markets change, they learn that what they've been doing no longer works. This is one inflection point where having a marketing leader in place is key.
Businesses need a marketing leader to help them think strategically, level up and grow. A marketing leader or Fractional CMO is a strategic leader who serves on the executive team and leads the marketing function. As a Fractional CMO with Authentic Brand, along with my colleagues, we bring the experience, expertise and perspective to get businesses on a sustainable growth track. Every client, vertical and scenario is different, yet the needs remain pretty consistent. Where marketing leadership counts:
Message Clarity. Brand is everything; how it conveys your business — who you are and what you do / offer is essential to how you show up in the world and how customers respond. Creating a clear message is a critical step and sets the stage for every activity that follows.
Marketing Roadmap & Plan. To get traction in marketing, we need a plan. We do away with Random Acts of Marketing by aligning the business objectives to strategies and measurable plans that are delivered in the Marketing Traction Roadmap.
People & Process. We assess the people and processes to ensure accountability and alignment within the marketing organization. We manage and mentor the marketing team, and facilitate a weekly cadence meeting that brings the marketing team together with other revenue leaders in the business (often the CEO/Owner and head of sales), mentor our replacements in some cases (or help identify and transition to the right person when the time is right) and also do the hard work of recommending the right structure, which may mean staffing changes. We also look at processes, data, and systems in order to document a 12-month plan through the Marketing Roadmap.
New Program Activation. We introduce new programs, strategies and plans to grow the pipeline, increase sales, add new revenue channels, retain and grow current customers. Sometimes, the ideas are there but the team doesn't know how to move them forward. We guide (and push) the team to step up into some uncomfortable but good places. We also draw upon a network of ally partners to resource and align clients with experts who have specialized marketing execution skills like content strategy, digital, SEO, and more.
Results. We do all of this so our clients benefit from the results. From budgeting to KPIs, we carefully lay the foundation for your success and measure growth and results along the way.
Marketing leadership makes the difference. It fuels growth for our clients and it can for you, too.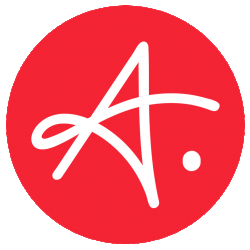 Latest posts by Authentic Brand
(see all)