I have the best job in the world. I get the privilege of talking with leaders of small and mid-size businesses about their growth plans and strategies. Each time I meet with someone, I learn something new. But I also notice a lot of recurring themes. One of those themes is metrics. Every time a conversation turns to marketing, it almost invariably, without fail, gets to the challenge of measuring marketing success.  
How can can this be? We live in a world where there's more data available to us than ever before. Yet, most organizations are struggling with determining whether or not marketing activities are worth the time and expense.
In some cases, businesses approach marketing in a when-we-need-it fashion: "The website is six years old, we should update that." or "There's a trade show coming up, we need to make sure the booth gets shipped and our flyers are updated with the new pricing." or "Hey, weren't we going to start blogging? What ever happened with that?" Marketing is not really a strategic part of the business. This results in what we call Random Acts of Marketing. When a business operates like this it's nearly impossible to recognize any measurable results from marketing.
In other cases, where organizations have tried to put more emphasis on doing modern marketing, marketing professionals often get hung up in "doing the work." There is a lot of production and coordination involved in creating new content, for multiple personas, across multiple channels. Often, marketers don't have time to think strategically about how their efforts are contributing to revenue production.
In either case, it's easy to see why there's a lingering suspicion from the executive team that marketing is only about making things pretty and just a necessary cost of doing business.
As a business leader, you need to insist that your marketing does not stay in either of these camps. To ensure your business grows and flourishes, marketing must be a key part of your strategy. You also need to demonstrate that marketing is producing results that are measurable and adding to the expansion of your business.
But how?
It won't happen overnight. For those organizations looking to Overcome Random Acts of Marketing®, let's take a look at what the journey from marketing metrics to revenue prediction looks like:
Step 1 – The Basics
This is ground zero – where you start creating a foundation for what will eventually become a great revenue story. This initial stage involves gathering and tracking all the marketing and sales data and metrics that will help inform the marketing team: aka "How do I measure the effectiveness of my specific marketing activities?"
Some of these metrics include:
Database health – Necessary for generating clean and targeted lists for digital marketing

Open rates, click through rates, and form submission rates – To determine which digital campaigns are resonating with prospects

Industry benchmarks (or internal benchmarks) around Open rates, click through rates, and form submission rates – To get a barometer on how your efforts compare to others in your industry or to watch trends over time

Social engagement – Followers, numbers of shares, overall reach
These are some of the data points you need to make decisions about where to invest your marketing resources. Getting a grasp on these figures shapes what you do, where you spend money, and how to allocate time. These are metrics that marketing needs to watch, but not figures reported to company leadership.
*Keep in mind, these engagement numbers are backward-focused. They let you see what happened in the past so you can make adjustments to what you do in the future.
Step 2 – Simple Data Integration
Now that you have a handle on the effectiveness of your marketing activities and are able to make adjustments based on what you've discovered, it's time to take it a step further.
At this point, it's time to look at the technology you use to drive your sales and marketing efforts. If you don't have a CRM in place, it will be hard to move past Step 1. But if you do, even marketing teams with minimal technology investments can start to make headway here.
For those that at least have a CRM, it's time to start connecting all your disparate marketing and sales data sources together so you can begin to feed the data-points into a central location. For many, the first step is to connect CRM and email or marketing automation platforms so they can talk to each other.
Once those are integrated, you bring in web analytics, online advertising data, and any other tool you have that collects data and can be integrated. Wherever there is data that influences marketing spend and sales revenue, you should seek to connect these systems into your CRM. The goal is to be able to associate marketing activity with pipeline growth, pipeline velocity and ultimately, closed deals (revenue).
This is where marketing can begin to tell a story that's compelling to a leadership team. You are starting to be able to say something about the bottom line!
Some of the metrics you will be looking at in this stage include:
Percent and number of leads accepted by sales

Percent and number of opportunities created

Average opportunity value

Pipeline contribution

Cost per lead, and cost per opportunity (

Is the cost of your lead generating efforts outweighing the revenue tied to those efforts?)

Funnel level conversion rates

Marketing and sales attribution

Revenue-to-cost ratios
*Keep in mind, these are also backward-looking metrics, but more robust and revenue-centric.
Step 3 – Predictive Analytics
For most organizations, getting to Step 2 will be a major win. But organizations who are able to implement Step 3 will start be set apart as industry leaders and staged to crush the competition.
At Step 3, you move from measuring results to predicting the future. Step 3 is where the processes you've put in place in Step 1 and 2 allow your marketing team to create repeatable results, rapidly scale as the business grows, and presents a portal into where you will be in the next quarter or through the end of the fiscal year.
This is where you obtain a strategic level view of your return-on-investment along with the ability to dive into to specific activities, segments, and channels that are driving growth. When looking at all touch points, you can understand your customers' behavior and predict what drives them to engage with your company.
You will be doing analysis on:
Marketing contributions to revenue

Top performing campaigns by revenue contribution

Top performing channels by revenue contribution

Top performing content by revenue contribution

ROI by channel spend

Revenue forecasting
As you work toward predictive analytics, ask yourself these four questions:
Do you have visibility into your marketing spend so you can gauge marketing effectiveness?

Are you manually creating reports from several different data sources in order to get the data you need? If so, can the manual process be eliminated through an integration or data feed?

Are you able to measure all your data sources (including social, search, online advertising) and then accurately measure ROI on these marketing efforts?

Are you able to forecast things like pipeline velocity, ROI and revenue contribution for the next quarter?
Figure out how to answer all four of these questions as you move from Step 1 through Step 3. If you aren't sure where to begin, find someone (e.g. Authentic) who can help you. Then, you'll be able to move your organization from Random Acts of Marketing to revenue success!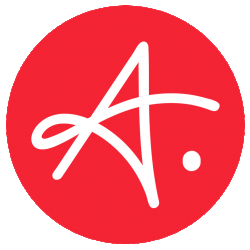 Latest posts by Authentic
(see all)