It seems that every 18 months or so, the conversations around B2B marketing shift. The most obvious way to observe this evolution is through the themes and titles of marketing conference keynotes and breakout sessions.
A few years ago, all the conferences were focused on social and mobile. More recently, inbound and content marketing have dominated the topic lists. Today, everyone's talking ABM, predictive analytics, and lifecycle marketing. And rumblings are picking up around artificial intelligence, machine learning, and virtual / augmented reality.
Conferences are great for inspiration. They help us get outside the box of our everyday business, see what's new, and plan ahead. They motivate us to think bigger and push forward. They connect us with other smart people, doing other cool things. And that's all good. But conferences can also be really overwhelming and discouraging. After hearing about all the next-generation strategies, seeing case studies of innovation in action, and exploring an entire expo of apps and platforms, it can be easy to walk away feeling like your business is completely behind the times and out of touch. How in the world will you ever catch up, or get the resources you need to put it all into action?
Here's a little reality check, which will hopefully be a relief to you as you come away from your next conference: You're not as far behind as you think you are. Really. Most businesses have not yet perfected their social strategy, much less put a bullet-proof content marketing program in place, distributed through all the perfectly-targeted channels, executing at every stage of the customer lifecycle (by individual persona), powered by a fully-integrated martech stack. So, while it's inspiring to think about what's coming next, it's really important to realize we're all still playing catch-up at some level.
It's not realistic to think that you'll ever "arrive" at the perfect marketing program or solution set. Instead, focus on progress over perfection. Take all that great conference inspiration, and then step back and look at your actual business. What can you realistically do next? What does your budget afford? What can your human resources support? What would have the most impact tomorrow, a month from now, this year? What steps do you have to take to make that a reality? Then, start. Just go forward. Don't worry about a perfect end-state, but set attainable near-term goals and give yourself and your team plenty of space to adjust as you learn what's working and what's not working.
As you move forward with an eye on progress, I promise you'll get further, faster than you expect. By the time you get to next year's conference, you'll be surprised to realize how far you've come, how many ideas you implemented along the way, and how much you've learned and grown in the process.
As you travel that progressive path, if you hit a bump, feel stuck, need an extra dose of inspiration or help with planning, we're here for you.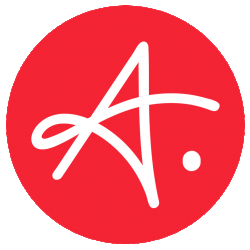 Latest posts by Authentic Brand
(see all)