If you're in B2B marketing, you probably feel it. Something's not quite right.
I felt it, too. In previous roles as a corporate B2B marketing leader, I spent nearly two decades building marketing programs and teams, sensing along the way that – though we were constantly innovating, producing great content, and growing our engagement numbers – we were missing the mark somewhere.
The marketing department – with its fancy martech stack – has in many ways become a production shop, churning out content and programs to hit metrics, tucked away in the corporate inner sanctum, a world away from the actual customer relationship. We're pushing hard for engagement, while missing the real opportunity for connection.
Isn't marketing essentially supposed to be about communication? And isn't communication meant to be a two-way street? So why are we holed up in our departments, churning away, slaves to KPIs? Why are we only talking at customers, and not listening to them? Why aren't we – the experts in communication – spending one-on-one time with our customers, hearing their stories? Asking about their experiences?
There was a time (a million digital years ago) when marketing metrics were pretty simple: Are our customers satisfied? Are our customers staying and buying more? Are we winning enough new business?
The problem with modern marketing is that we can easily answer these questions – and many others – at surface level, because we have data. And though data can easily tell us whether something is or is not true, it's much harder to understand why or why not, based on data alone.
It's an important skill to be able to aggregate data and find answers. But it's an essential skill to be able to communicate with customers, and understand their experiences. And that means listening. To be successful as B2B marketers, we must re-learn the art of communication, not just the discipline of content production. We must seek understanding, not just information.
It's easy to talk about being customer centric and experience-focused, but many modern marketers have never actually met or talked with a customer. It's time to break down those cubical or virtual walls and start conversations. Here are some simple ways you can get started: Ask a sales rep if you can accompany them on a customer call or to a meeting. Then listen and learn. Volunteer to help host a regional client entertainment event, and spend time chatting with attendees. Invite a sales rep to provide input into your next campaign. You may be shocked to see what a different  (and insightful) perspective they bring, based on their daily conversations with customers.
In this era of digital content overload, the companies who will truly stand out and shine are those that build authentic customer relationships by creating value and delivering superior experiences. If you're not sure how to get started, or how to take your customer experiences to the next level, we can help.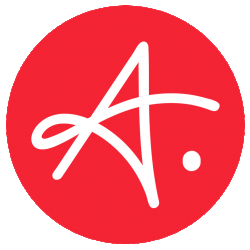 Latest posts by Authentic Brand
(see all)