"Our jobs as marketers are to understand how the customer wants to buy and help them do so."


Bryan Eisenberg


Take a moment to think about your business' marketing department and try to come up with a simple definition. Did something specific and useful come to mind? Probably not. While the quote from Bryan tells us our goal, we're all stuck with the job of accomplishing that elusive task.
The problem is that marketing is not just one method, one form, or even for one audience. At times, marketing can seem like the world's biggest experiment. To be successful, companies have to be willing to test new methods, optimize current methods, and eliminate those that don't work.
But this leaves us with a few questions. What is marketing, exactly? How does it affect my business? Should I even care?
What Marketing Isn't…
Marketing isn't just sponsorships, advertising dollars, and brochures.
Many think of marketing as industry events, parties, and glossy designs. Who doesn't like throwing a company party or getting new business cards in the mail? These make us feel validated as professionals.
While flashy events and glossy designs have their place, they can be a trap for marketing teams. These tactics can become a distraction: taking your focus away from the goal of engaging customers and inadvertently making your own business the customer.
Marketing tactics are only as good as the impact they ultimately have in attracting and nurturing customers in order to drive revenue.

Marketing isn't just a center for lead creation

"The best way to predict the future is to create it."


Peter Drucker


Another misconception is that marketing is a "gun for hire" able to come in and deliver quick results. While some marketing tactics can help you see quick results, a strong marketing program that will grow your business consistently takes months or years to build.
If a marketing program is built with the future in mind, it should have more complex goals than just lead generation. For example, brand building and community engagement are also important marketing jobs. Accomplishing these multi-faceted goals require ingenuity from your team but will help ensure your business's future.

Marketing isn't just brand communications

Too often marketers are stuck doing administrative busywork, writing press releases, and making presentations. This can hurt your marketing since brand communications are just a small part of the whole. Long-term strategies, in-depth research, and key data analysis should be your true focus. The ideal marketer is a versatile and self-motivated problem solver.
We've seen what marketing isn't, so what should companies be doing?

What Marketing Actually Is…

Marketing is devising a strategy from initial engagement through to advocacy and retention

Well-executed strategy is the reason good coaches get paid more. A B-grade coach is thinking about pre-season, pre-game, and post-game. A-grade coaches are looking ahead to next season's winning gameplan.
A winning marketing team should be one step ahead. They'll work quickly to establish a program that works now so they can use their creativity to build opportunities and strategies for the future.

Marketing is engaging the right buyers and influencers

"Engagement" has emerged as a key metric in marketing and for good reason. If you aren't putting the right message in front of the right people, then you're wasting your time.
But engagement goes deeper. It measures the interactions people have with your brand. By measuring engagement, you can see what prospects do and don't like about your messaging. This enables you to continuously align your marketing efforts with what your audience actually wants to hear.
Marketing is educating through a self-guided discovery process

"Good marketing makes the company look smart. Great marketing makes the customer feel smart"


Joe Chernov, VP of Marketing, Pendo.io


A report from IMPACT shared that "Small businesses that blog get 126% more lead growth than small businesses that do not blog." It's clear that buyers want education and guidance. At the same time, they need independence. How can you give all three?
One way to do this, as IMPACT indicates, is by creating a blog, but the main message is that customers want to educate themselves — with your help. So task your marketing team with enabling your audience to educate themselves with your help.

Marketing is becoming a trusted resource that stays top of mind

In a survey by Nielsen of more than 28,000 respondents, "92 percent of consumers around the world say they trust earned media, [or free publicity] … above all other forms of advertising." Building brand trust is essential. The more trust that your business can build, the more likely a prospect will buy from you. But it's an area that's difficult for new businesses, especially with the challenges that come with building a brand from scratch.
Even established businesses get brand trust wrong. Wells Fargo is a prime example. Their pursuit of sales edged into unethical and illegal practices. These practices, in addition to poor leadership and crisis managers, damaged their brand.

Marketing is creating alignment with sales

Alignment is everything in business. If your sales and marketing departments are in step from the start, you eliminate communication mishaps. Organizations with proper sales and marketing alignment are better at closing deals and can cut friction in their processes by half. Alignment in thinking will streamline processes, speed any follow-up, and consistently deliver results.
If your marketing and sales teams aren't aligned, getting them there should be marketing's first priority.
The Best Marketing Is a Successful Experiment

Marketing is the culmination of many well-planned and researched experiments coming together to make something great. When your marketing team is agile, forward-thinking, and data-driven, you have the pieces in place for a stellar marketing program.
How can you take your marketing to the next level? An Authentic Fractional CMO™ can provide the A-grade coaching your marketing needs. They'll help your team gain clarity and give leadership the marketing accountability they need. Contact Authentic Brand today to see how you can run a more successful marketing experiment.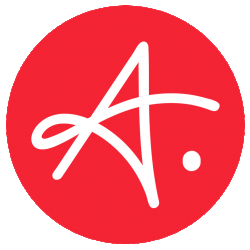 Latest posts by Authentic Brand
(see all)