There are several types of primary marketing research that businesses can use to help them gain valuable business insights. Many companies are looking for opportunities to become more customer-centric in their offerings, messages, and brand experiences. In that process, Voice of Customer research is growing in popularity.
According to Wikipedia, Voice of the Customer (VOC) is a term used in business to describe the in-depth process of capturing customers' expectations, preferences and aversions.
This type of research can be conducted through qualitative, quantitative, or blended methods. The results help provide objective and valuable insights on a businesses' reputation, strengths, gaps, competitive opportunities, and overall position in the market.
The vehicle used to execute the research will depend on the overarching strategy, availability of customer data, and the nature of the business' relationship with its buyers. Qualitative Voice of Customer research is often executed through customer interviews or focus groups and quantitative research is often conducted through surveys. Both qualitative and quantitative studies can provide businesses with valuable insight.
Today, a majority of businesses are investing in research to help guide their go-to-market strategies. According to the American Marketing Association's 2018 CMO Study, 67% of Chief Marketing Officers say they invest in marketing research to inform their business and marketing decisions.
Perhaps you're considering research as a vehicle to inform your message, products, or services. If so, Voice of Customer is a great place to start. But what should you expect to learn through the process?
The insights you'll gain through Voice of Customer research all depend on the questions you ask. It's often helpful to work with an external research partner to customize your interview or survey in a way that best supports your strategy, while soliciting the most objective responses from participants. A third-party, neutral research partner can help you streamline the research process, interpret results, and discover themes that unlock insights for your business.
What kinds of insights might you uncover through Voice of Customer research?
Again, that depends on the questions you ask. Those questions should be shaped based on what you hope to learn. Here are some common topics that businesses often explore through Voice of Customer research:
What do customers think, feel, or believe about our company?
What do customers value most from our company?
What do customers want from our company (that we are not currently providing)?
Do customers think of our company as a vendor or as a partner?
What do customers look for in selecting our type of company?
What is their selection process, and who from their team is involved in choosing us?
What do customers think appreciate about their interactions with our company? What do they believe could be improved?
What are the external factors impacting our customers' business?
What is my customers' appetite for additional product or service offerings? How much would y customers be willing to pay for additional products and services?
How loyal are customers to our company? Would they refer others to our business?
What would our competitors need to do to get our customers to switch?
Answering these questions could impact your business in many ways including:
Gaining a better understanding of what clients value from your organization, and why;
Uncovering opportunities for solution / delivery innovation;
Discovering where your business may be susceptible to customer churn or competitive disruption;
Pointing out areas of your engagement model, pricing structure, or communications program that need attention;
Offering clarity to help refine your message and overall brand position.
Gaining information from your customers provides your business with a unique vantage point that allows your company to best align your value proposition, products / services, and delivery infrastructure to meet the needs of your customers.
How should your company go about gaining customer feedback through Voice of Customer research?
When your company wants to gain customer information through primary Voice of Customer research, there are several steps and factors you should consider.
First and foremost, ask yourself: Am I ready to take action? Have you ever heard the saying, "Never ask a question if you don't want to hear the answer"? One of the worst things a company can do is to ask for feedback and then ignore it– this will alienate customers. When you go down the path of developing Voice of Customer research, be ready to take action based on what you learn through the research.
Conducting Voice of Customer research is a time and resource investment, so you'll want to make sure you know what you're trying to gain from the investment. Start by determining your objectives and identifying the information you need to learn from your customers, in order to shape the research in a way that meets your objectives.
Once you have clarity on what you're looking to learn, you'll need to determine the best approach for gaining the information. This includes identifying how many people you will need to engage in order to get enough input for a valid response and data set. Depending on your customer data, and your relationship with your audience members, you will need to decide on the medium: either interview, survey, or a combination of both approaches. You'll also need to decide on whether you'll conduct the research with internal resources, or whether you'd be better served by engaging a neutral, third-party researcher. There is no single template for how to run Voice of Customer research, but the best outcomes rely on having clarity around objectives and approach.
Develop your questions based on your objective, the information you need to learn, and the approach you will use to capture the information. It may be tempting to use the opportunity to capture a lot of information from customers, however it's important to remember that everyone is busy, and the research experience itself is a reflection of your brand experience. Too many questions can make customers feel like you don't respect their time, and can increase the likelihood of disengagement and incomplete response data.
Stay focused on the customer by clarifying what's in it for them and consider what you can provide that will increase their motivation to participate.
Lastly, be prepared to take all of the information captured from your customers and turn the information into insight (what you learned), followed by action (what you do in response to what you learned).
If you need help capturing this type of valuable customer insight, Authentic Brand can help. Contact us to learn more about our Voice of Customer research offerings, and how hearing directly from your buyers can help strengthen your brand and business.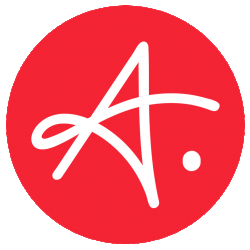 Latest posts by Authentic Brand
(see all)