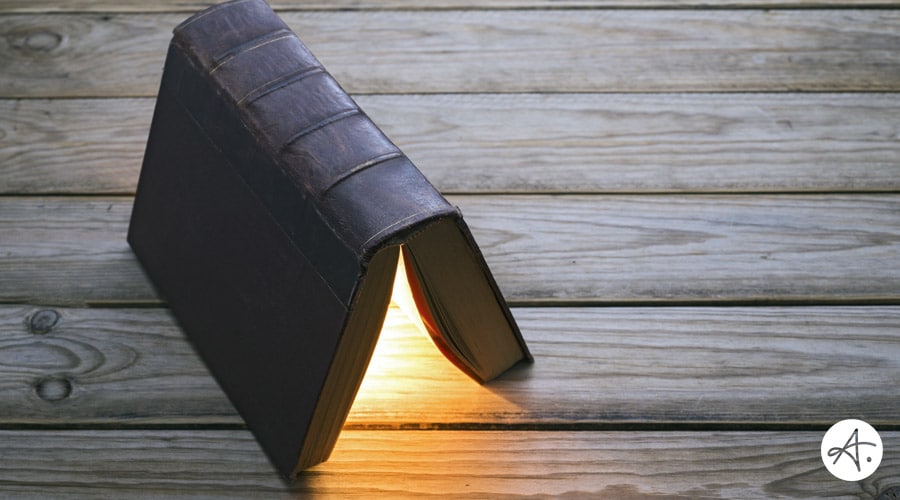 In 1962, the car rental company Avis was losing $3.2 million per year, and consistently losing to their main competitor Hertz. Then Avis changed their brand narrative and started embracing their position as number two in the market. Instead of trying to position themselves as better in the minds of prospects, they admitted they were number two and that it made them work harder. This convinced customers that they were going to get better service by choosing Avis.
How did this affect business for Avis?
People love underdogs. By changing its brand narrative, Avis shifted the market-share between the two brands from 61–29 to 49–36. In the next three years, Avis went from losing money to earning $1.2 million in profit per year.
Is this just an anecdote? Or can a brand narrative have an impact on your ROI?
According to HBR, by going beyond customer satisfaction metrics and connecting with customers on an emotional level, you can reduce customer attrition, increase customer advocacy, and ultimately increase the number of active customers you have. A strong brand narrative will also motivate customers to buy more from you with less sensitivity to price.
In this article, we'll define what a brand narrative really is and how you can create one.
What Is a Brand Narrative?
A brand narrative is the story your brand tells the world. It serves as the foundation of your marketing and communications strategy. This story should concisely describe why you do what you do, how you do it, and what makes you stand out from the sea of sameness. Most importantly, the story must be framed with your target audience in mind: helping them to "see themselves" in the narrative.
When you create a brand narrative, it's important to remember that it's a journey, not a destination. The lifecycle of a business includes a tremendous amount of change: from launch, through various growth stages, to eventual exit or new evolution. Every major milestone along the growth journey creates an opportunity to rethink the brand story, and ensure it's aligned to the audiences who matter most at these crucial moments.
What's the potential ROI of creating your own brand narrative?
The ROI of Strong Brand Messaging
Creating a strong brand story isn't a vanity move; it's a long-term, business building investment. Strong messaging can give you an edge over the competition, increase your appeal to potential customers, and make your company a more viable long-term investment for stakeholders.
Even though the potential return on investment is an excellent incentive for creating your brand narrative, it's about more than improving a few key metrics. A brand narrative has far-reaching effects that impact every part of your business. Consider MailChimp, and its fun, helpful brand narrative.
MailChimp and the Helpful Monkey
Long before MailChimp became the booming company it is today, it's always personified two qualities: fun and helpful. These qualities are evident in everything it does, from its logo to the way it treats customers.
A B2B Brand Narrative That Was Born out of a Desire to Help Others
MailChimp didn't start with the goal of becoming an industry titan, in fact, it started as a side project. But, this side project had a very specific goal of helping people. Today this goal is still at the core of the narrative on their website as well as their customer experience.
For example, MailChimp loves sending its customers fun gifts. From t-shirts and stuffed animals to monkey hats for their cats, MailChimp is renowned for its fun gift giving. But, why do they do it? Are they able to calculate a sizeable ROI from this?
In an article from Wired, MailChimp marketing director Mark DiCristina explains why they give these gifts.
"There's no way to directly measure the impact of giving away shirts and hats, and that's OK with us. Thinking about them as gifts changes our perspective, too. If we considered them primarily marketing expenses, we'd want to figure out how to minimize cost and maximize the brand effect—essentially, we'd be thinking about ourselves. As gifts, we think first about the recipients and about how they'll feel when they receive the gifts. So we go over the top to make people feel special."
It's clear that MailChimp doesn't just say that it cares about its customers, but they show it by going the extra mile and putting customer experience before saving a few bucks on marketing costs. This is one way that a brand narrative can affect the entire way a company does business.
MailChimp Loves to Have Fun
MailChimp shows off its fun side in all of its communication. In its style guide, MailChimp helps its employees consistently demonstrate these qualities to its clients. This not only delights the customers that engage with the company but has created a loveable and easily recognizable company story. This clear brand identity has no doubt contributed to its explosive growth and has made a relatively unknown industry visible in a crowded market.
It's evident that successful businesses are benefiting from having a clear and compelling brand narrative. How can you do the same?
Start with Your Company's Story
"Humans are not ideally set up to understand logic; they are ideally set up to understand stories."
Roger C. Schank
Before you can start telling your company's story, you need to understand it yourself. If you don't clearly understand your story, then your messaging will be plagued with inconsistencies that will confuse visitors and make your brand hard to differentiate. To ensure the brand-building power of your communication, start by defining your narrative with the Golden Circle.
The Golden Circle
In Simon Sinek's famous Ted Talk Start With Why, he describes the importance of defining why you do what you do. Why is this important? Simon explains that why you do something is just as important, if not more important, than what you do.
When you're creating a narrative around your company or brand, it's essential that your purpose or mission be the center of your story. As Simon points out, people don't buy what you do, they buy why you do it.
After you define your why, you can move on to the how, and finally your what. For our company, Authentic Brand, it looks a little something like this:
When you do this exercise, it's important to have key leaders involved in the process. Getting 100% buy-in is essential to creating a compelling brand narrative. If you don't have the support of your company's leadership, then these changes won't be implemented and won't have any value.
After going through the Golden Circle, the next step is incorporating your ideal customers into the story.
Why?
Why Your Narrative Should Be Customer Focused
What makes TV shows memorable to so many people? The fact that they're relatable. Take "The Office" for example. We've all had someone that resembles a Dwight or a Jim in our life. Obviously, the show exaggerates their personalities for comedic effect, but their core being is something we're familiar with. This relatability helps people feel like they're part of the narrative.
Why is this important for your brand story?
Research has shown that customer-centric companies are 60% more profitable than companies that don't focus on the customer. So you need to make the customer the hero of your narrative if you want it to be effective.
Integrating Your Ideal Customers into Your Brand Story
Conduct customer research. Before you can incorporate your ideal customers into your story, you need to gather relevant data. To do this, you can leverage customer interviews, surveys, purchasing data, and other sources of customer data to find out what hits home with your ideal customers. This will help you understand what your customers are buying when they choose you.
Don't make false promises. Once you have the data, it's essential to fight the urge to be all things to all people. You are still running a business with limitations, and trying to dominate every category in your customers' minds is unrealistic. Also, once you claim to be things that you're not, your story becomes inauthentic.
To get the right balance, find the parts of your customer's story that are compatible with yours and make it part of your main narrative. This will help incorporate your customers into your narrative without seeming fake and help create a deeper connection with your customers.
Using Your Brand Story in Your Company's Messaging
Start by training your team on how to use your updated messaging. This involves more than just sending out a memo updating your team. If your team doesn't understand why you're doing this and buy-in to the idea, successful implementation is unlikely.
Only 15% of organizations clearly define and effectively communicate the key results they need to achieve success. This makes it difficult for employees to make impactful contributions toward the company's top goals. When you train your employees, and they understand your company messaging, they are better equipped to leave a positive impression with the customers they interact with.
Leverage your marketing materials to improve brand awareness and quickly disperse your updated messaging. Now that you have a strong company message, you need to use it to experience the benefits.
Your marketing materials, including your company website, are easily the most visible aspects of your modern business. Proactively injecting your new messaging into these elements will help tell your story louder so that more people can hear it.
One way to help everyone on your team implement these new changes is by creating a style guide. MailChimp has an excellent style guide that separates communication by medium to make it more useful for their employees. This guide not only breaks down and defines voice and tone, but it clearly states what employees should avoid in their communication.
Make sure that your branding and messaging are in sync. Your visuals play a big part in brand recognition and authority. If your branding and messaging are disconnected, it will hurt your efforts.
This step comes last because great visuals are easiest to create once you have a clear brand narrative. In this Forbes article on creating great logos that represent your brand, they recommend choosing a logo that represents your values and using the logo as a storytelling opportunity. This isn't possible when your narrative isn't clear.
In review, how can you create a brand narrative that inspires brand loyalty, sets you apart from the competition, and makes your brand truly authentic?
Start by defining your company's purpose and story. Use the Golden Circle to determine why you're in business, how you're different, and what you deliver to clients. This will give you the core of your company's story and its messaging.
Next, perform qualitative and quantitative customer research. You can do this through customer interviews, surveys, purchasing data, and other sources of customer data. Use the elements of this research that match your values to make your narrative more appealing to your ideal customers.
Finally, use your updated messaging everywhere. Train employees, inject it into marketing, sales, and social, and get your whole team on board. The only way to benefit from your brand narrative is to use it.
Creating a Strong Brand Narrative Is not a One-and-done Task
As your company grows, your messaging will mature and evolve. Set milestones that help you determine when you should analyze your messaging. Preparing ahead of time for these changes will help you keep your narrative relevant and engaging for your customers.
We hope this article helps you tell your story loud and clear. By staying true to yourself and making your customers the hero, you'll create a narrative that inspires people to love your brand.
For more advice, check out our Messaging Moments guide. In this guide, we discuss key milestones in your company's messaging and how you can prepare by keeping your narrative relevant.
Are you ready to unify your team and create a compelling brand narrative? If so, Authentic Brand can help. We'd love to talk about the company you're passionate about! Set up a time to chat here.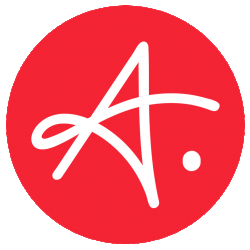 Latest posts by Authentic Brand
(see all)